George Kennedy, who won an Academy Award for his bruising performance in "Cool Hand Luke" and later starred in the goofy "Naked Gun" franchise," died Sunday in Idaho. He was 91.
Canyon County Chief Deputy Coroner Steve Rhodes said Kennedy died Sunday at about 4:30 a.m. (6:30 a.m. ET) in a care facility in Middleton. His remains are being given to Cremation Society of Idaho for services.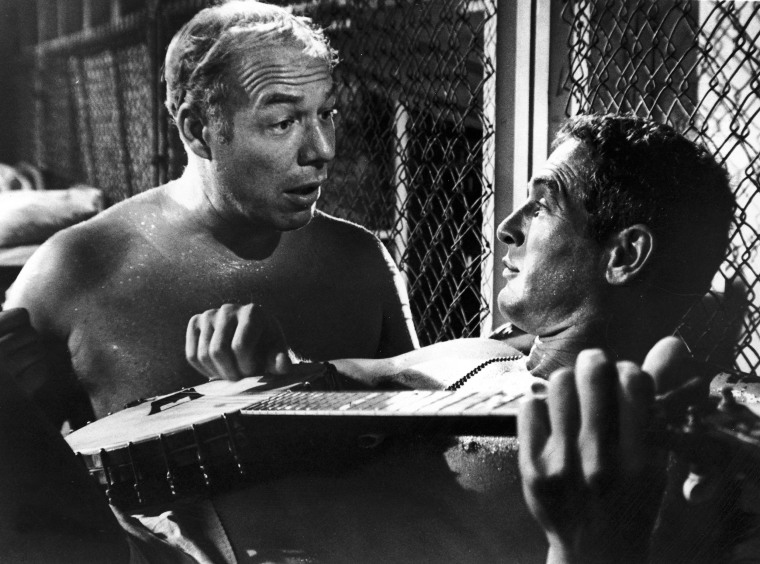 Cory Schenkel, Kennedy's grandson, told the Associated Press that he died of old age.
Kennedy, who stood nearly 6½ feet tall, was a World War II veteran who broke into acting, in part, through military dramas and TV Westerns. In 1967, he appeared in the Oscar-winning World War II film "The Dirty Dozen."
That same year, he starred alongside Paul Newman in what would be the best-known role of his career— Dragline in the prison drama "Cool Hank Luke." The film won him an Academy Award for best supporting actor.
Beginning in 1988, Kennedy starred with Leslie Nielsen in the slapstick police trilogy "The Naked Gun."
In 2002, Kennedy moved to Idaho to be closer to family, the AP reported.