Former "Baywatch" star Pamela Anderson has revealed that she was sexually abused as a child and then gang raped by seven boys during high school.
"My first boyfriend in grade nine decided it would be funny to gang rape me (with six of his friends)," she added, according to a transcript of the speechwhich was published on the Pamela Anderson Foundation's website.
Speaking at the launch of her foundation, the actress said she was molested by a female babysitter from the ages of 6 to 10 and was raped by a 25-year-old when she was 12.
"Needless to say I had a hard time trusting humans -- I just wanted off this earth," the 46-year-old said according to the transcript of Friday's event in Cannes, France. "I wasn't sure why I was alive."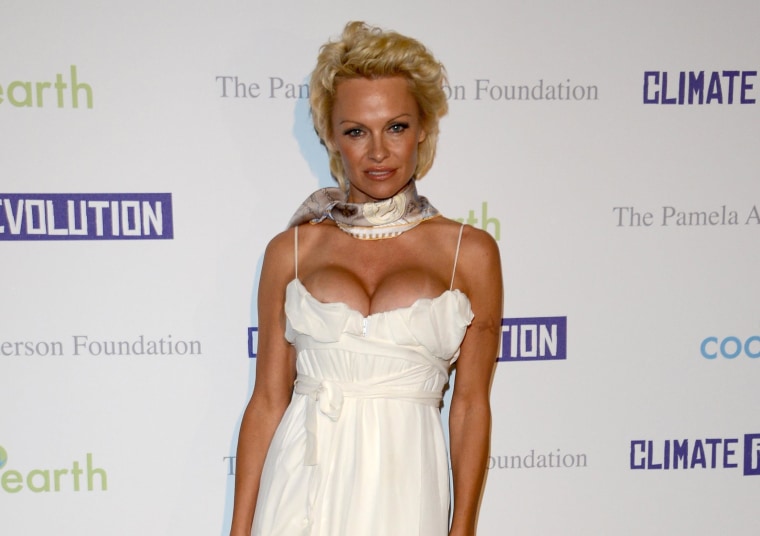 The abuse happened "despite loving parents" who "tried to keep me safe, but to me the world was not a safe place, my dad, an alcoholic, my mom worked two jobs waitressing," Anderson said.
"My mom was always crying," she added. "I couldn't break her heart any more than it was breaking. I kept these events to myself."
Animals became her solace, and her "only real friends" until she had children of her own, Anderson added. "I realized humanity is suffering."
Anderson was at the Cannes Film Festival promoting the foundation, which is dedicated to human, animal and environmental rights. Around 200 people attended the event, according to E! Online.
-F. Brinley Bruton