A plane carrying actor Morgan Freeman experienced a problem on takeoff in Mississippi Saturday which ended in an unscheduled landing and damage to the aircraft, the star said in a statement. There were no injuries.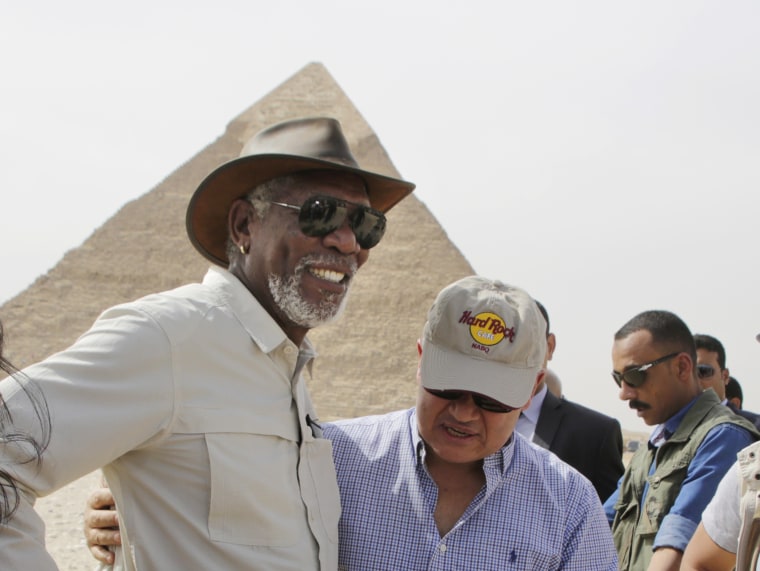 NBC affiliate WMC in Memphis reported the landing occurred at Tunica Airport Saturday. Morgan was on his was to Texas to shoot a segment for the series "The Story of God," Freeman said.
"Sometimes things don't go as planned and a tire blew on take-off which caused other problems. But thanks to my excellent pilot Jimmy Hobson we landed safely without a scratch," Freeman said in a statement distributed by his publicist, Stan Rosenfield.
"I cannot say the same about my plane," Freeman said."I appreciate the concern and prayers for our safety."
Freeman and the pilot were the only ones aboard, WMC reported. Tunica is located about 40 miles southwest of Memphis, Tennessee.