Media mogul Rupert Murdoch and model-actress Jerry Hall celebrated their marriage at an iconic London church on Saturday a day after officially tying the knot at an aristocratic palace.
The smiling couple emerged from the celebration ceremony at St. Bride's, the "journalists' church" in London's Fleet Street, and were met by a crowd of photographers and reporters.
The bride, 59, wore a light, ice-blue dress with a matching headband, and carried a bouquet of white flowers. The 84-year-old groom was in a navy suit — a white rosebud in its buttonhole — and brown brogues.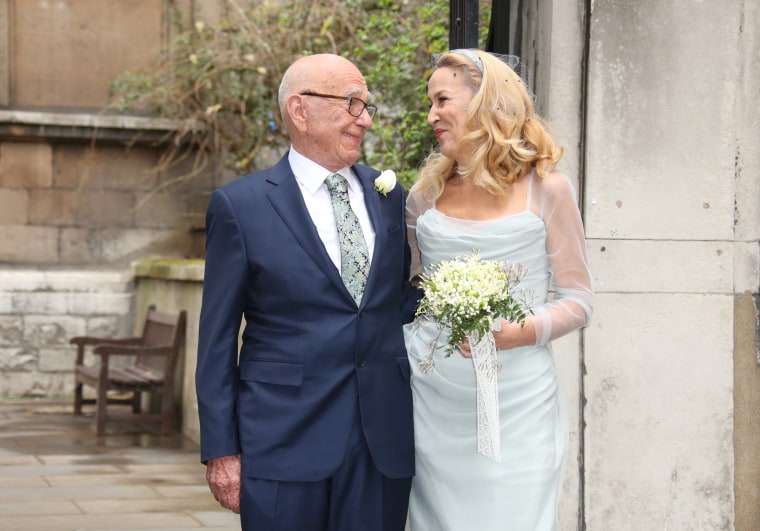 About 100 celebrity friends and family attended the ceremony. The famous faces included actor Michael Caine, composer Andrew Lloyd Webber, model Jade Jagger, playwright Tom Stoppard, Live Aid founder Bob Geldof, former Rolling Stone Bill Wyman and Rebekah Brooks, the head of Murdoch's publishing arm.
On Friday, Murdoch's News U.K. confirmed Murdoch and Hall, who announced their engagement in January, had married. The smiling couple was earlier photographed emerging from Spencer House, which was built in the 18th century by ancestors of the late Princess Diana.
Murdoch — a prolific tweeter on topics including British and American politics — tweeted on Friday: "No more tweets for ten days or ever! Feel like the luckiest AND happiest man in world."
It is the fourth marriage for Murdoch, who owns Fox News Channel, movie studio Twenty-First Century Fox, publisher HarperCollins and newspapers in Britain and the United States. Murdoch has six children from his three previous marriages.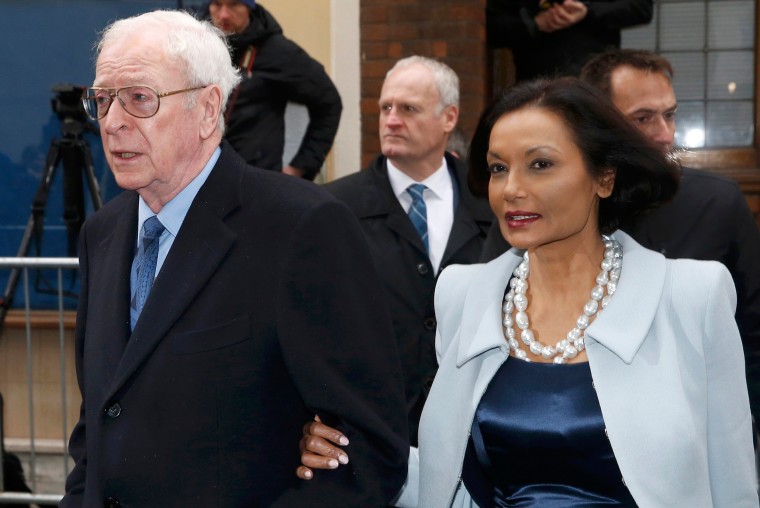 It is the first marriage for Texas-born Hall, a former supermodel and long-term partner of Rolling Stones singer Mick Jagger. She and Jagger, who have four children together, had an unofficial private Hindu marriage ceremony in Bali, Indonesia, in 1990. During divorce proceedings in 1999 a British court declared the marriage invalid.
Britain's newspapers were based in Fleet Street until Murdoch moved his printing presses to east London in 1986 to escape the grip of the powerful printers' unions. The rest of the print media soon followed, but the area remains the spiritual home of British journalism.