Dustin Diamond, who played goofy Screech on the popular 1990s sitcom "Saved By the Bell," was sprung from jail Monday — a month early for good behavior, Wisconsin authorities said.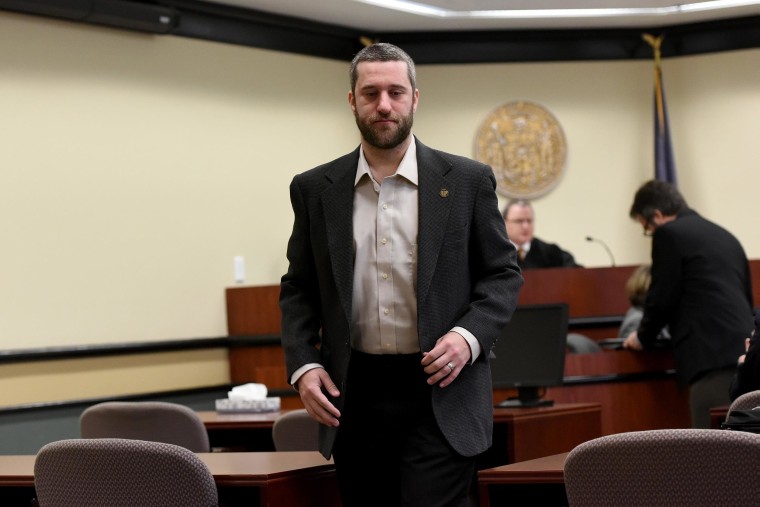 The 39-year-old actor had been placed in a work release program after beginning his four-month sentence in mid-January for a barroom stabbing.
Diamond became a jail custodian, and the program entitled him to receive one day of "good time" for every 24 hours worked, Ozaukee County Sheriff Jim Johnson told NBC affiliate WTMJ.
As a result, he racked up 30 days — and an early get-of-jail pass, the sheriff said.
Related: 'Saved By the Bell' Star Reports to Jail for 2014 Stabbing
Diamond, who lives in suburban Milwaukee, was convicted last year of stabbing another bar patron in the armpit with a switchblade in December 2014, causing non-life-threatening wounds, according to police.
He said he was defending himself and his then-fiancée, Amanda Schutz, who was found guilty of disorderly conduct.
Diamond and Schutz also had to pay $1,500 in restitution to the victim.