Sean Combs, the rapper and music executive commonly known as Diddy, has been accused of rape and abuse by his former romantic partner Cassie.
Cassie, a singer and entertainer whose full name is Casandra Ventura, alleged in a complaint filed Thursday in federal court in New York City that Combs raped and physically abused her — including punching, beating, kicking and stomping on her — over the course of their relationship.
Ventura, 37, "was held down by Mr. Combs and endured over a decade of his violent behavior and disturbed demands," the complaint says.
A lawyer for Combs, 54, rejected the accusations, calling them offensive and outrageous.
Combs is also accused in the lawsuit of blowing up a man's car after he learned that the man was romantically interested in Ventura. The suit says Combs forced Ventura to have sex with male sex workers while he watched, masturbated and recorded the incidents. It also alleges that he encouraged Ventura to drink excessive amounts of alcohol and abuse drugs while forcing her to get illegal prescription medications for him.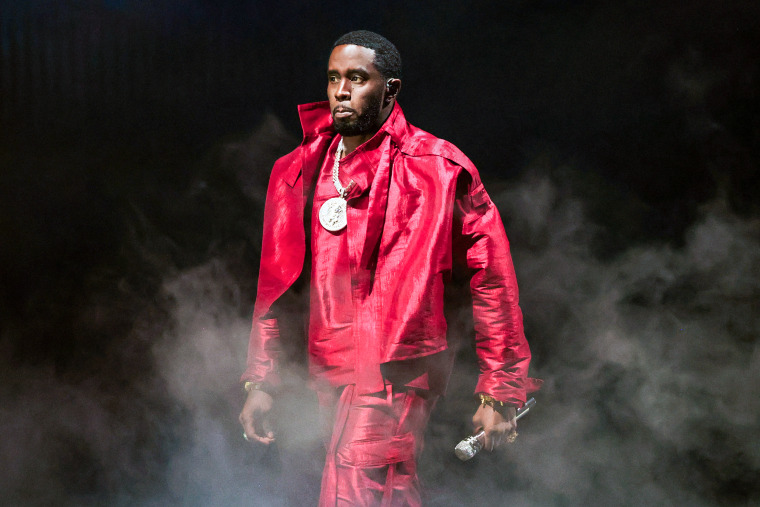 The complaint also alleges that Combs chased a rival industry executive with a gun when he found out the executive was nearby and that he forced Ventura to carry a gun.
Ventura alleged in the complaint that Combs lured her into a relationship from the time they began working together. Because of her status as a budding artist at Combs' label, she stayed in the relationship because she was fearful of retaliation in her career. Over the course of their relationship, "All aspects of Ms. Ventura's life were controlled by either Mr. Combs or his management companies," according to the complaint.
One of the ways he controlled her, the complaint alleged, was by "introducing her to a drug-fueled lifestyle that kept her complacent and compliant."
Combs was "prone to uncontrollable rage" and often "beat Ms. Ventura savagely," resulting in bruises, burst lips, black eyes and bleeding, the complaint alleges. After episodes of abuse, Combs would try to cover up evidence and give Ventura gifts, according to the complaint. He also frequently reminded Ventura of his "ability to cause serious harm," the complaint says.
Ventura alleged in the complaint that in one abusive episode, Combs repeatedly kicked her in the face and wouldn't stop, even after a member of his security team tried to deescalate the situation.
When she got home, she threw up from the assault, and Combs then forced her to stay in a hotel for a week while her wounds healed, according to the complaint.
It was after this instance that "she recognized that she was powerless, and that reporting Mr. Combs to the authorities would not alter Mr. Combs's status or influence but would merely give Mr. Combs another excuse to hurt her," the complaint says.
"She found herself becoming numb to the abuse she was experiencing, and became entirely beholden to Mr. Combs's demands. She began to blindly follow his instructions out of fear of again being on the receiving end of a vicious beating," according to the complaint.
"Mr. Combs vehemently denies these offensive and outrageous allegations," his lawyer Ben Brafman said in a statement. "For the past six months, Mr. Combs has been subjected to Ms. Ventura's persistent demand of $30 million, under the threat of writing a damaging book about their relationship, which was unequivocally rejected as blatant blackmail."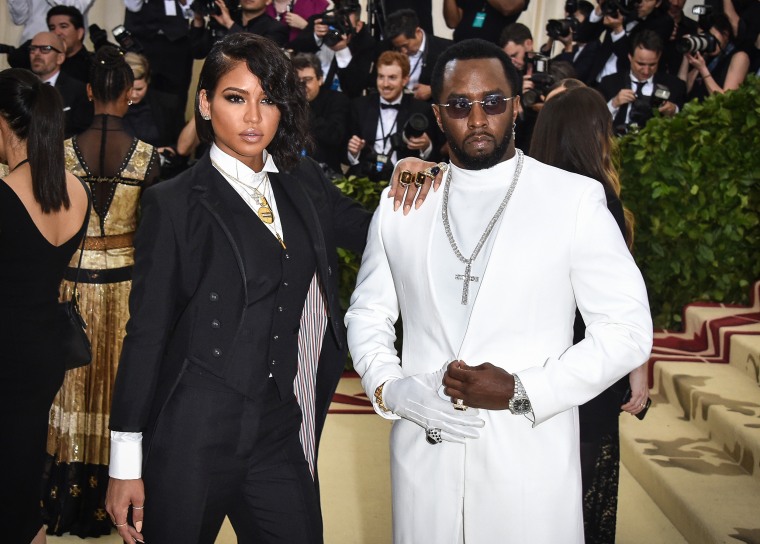 "Despite withdrawing her initial threat, Ms. Ventura has now resorted to filing a lawsuit riddled with baseless and outrageous lies, aiming to tarnish Mr. Combs' reputation and seeking a pay day," Brafman said.
Combs has not been contacted by or met with law enforcement about the allegations, Brafman said.
Douglas Wigdor, who is representing Ventura, denied that his client was trying to blackmail Combs.
"Mr. Comb's offered Ms. Ventura eight figures to silence her and prevent the filing of this lawsuit. She rejected his efforts and decided to give a voice to all woman who suffer in silence," Wigdor said.
In a statement, Ventura said she had stayed silent for years but was "finally ready to tell my story, and to speak up on behalf of myself and for the benefit of other women who face violence and abuse in their relationships."
"With the expiration of New York's Adult Survivors Act fast approaching, it became clear that this was an opportunity to speak up about the trauma I have experienced and that I will be recovering from for the rest of my life," the statement said.
The New York Adult Survivors Acts gave survivors who were sexually assaulted as adults one year to sue regardless of when the statute of limitations expired. The one-year window closes Nov. 24.
The couple met around 2005, and he later signed Cassie, a singer, model, actor and dancer, to his record label, Bad Boy Records, with a 10-album deal.
Ventura tried to "escape his tight hold over her life" a number of times, the suit alleges, but every time, Combs or his associates would track her down.
In one instance, after a violent abuse episode, Ventura went to stay at a friend's in Florida, but one of Combs' associates tracked her there and threatened that her new single would not be released if she did not return Combs' calls, the complaint alleges.
The suit says she tried to end the relationship in 2018 at a dinner with Combs, "after which he forced her into her home and raped her."
She is seeking unlisted compensatory and punitive damages.
Combs, who rose to prominence in the 1990s, has been one of the biggest names in hip-hop since, working not only as a musician but also as a producer and music executive. He was recognized with the 2022 BET Lifetime Achievement Award.
More than 20 years ago, after a 1999 shooting at a New York nightclub that injured three people, Combs was acquitted of bribery and weapons-related charges.
CORRECTION (Nov. 17, 2023, 11:25 p.m. ET): A previous version of this article misspelled Cassie's first name. She is Casandra Ventura, not Cassandra.