Zsa Zsa Gabor, the Hungarian beauty queen-turned-nine-times-married Hollywood icon who once served three days in jail for slapping a cop, died Sunday at 99 from a heart attack.
"They tried to save her," her husband, Frédéric Prinz von Anhalt, told NBC News. "She was still breathing when they got here, but we ended up losing her. I am grateful that she died with no pain."
In her later years, Gabor — who followed her almost equally famous sisters Eva and Magda to Hollywood — served as a template for a generation of "why are they famous?" celebrities. It was a caricature that her longtime friend and former publicist, Edward Lozzi, found offensive.
Photos: Zsa Zsa Gabor: The Glamour Queen's Life in Pictures
"I hate it when there's been comparisons [of] when the Gabors were at their peak — quoted everywhere and in photos with kings and queens and international playboys — and then there's comparisons to the Kardashians," he said Sunday night in an interview with NBC News.
"Which makes me sick," he said.
Gabor was born Sari Gabor in Budapest in 1917, studied at a Swiss boarding school, was crowned Miss Hungary in 1936 and sang and acted in Europe in the 1930s before landing in Hollywood.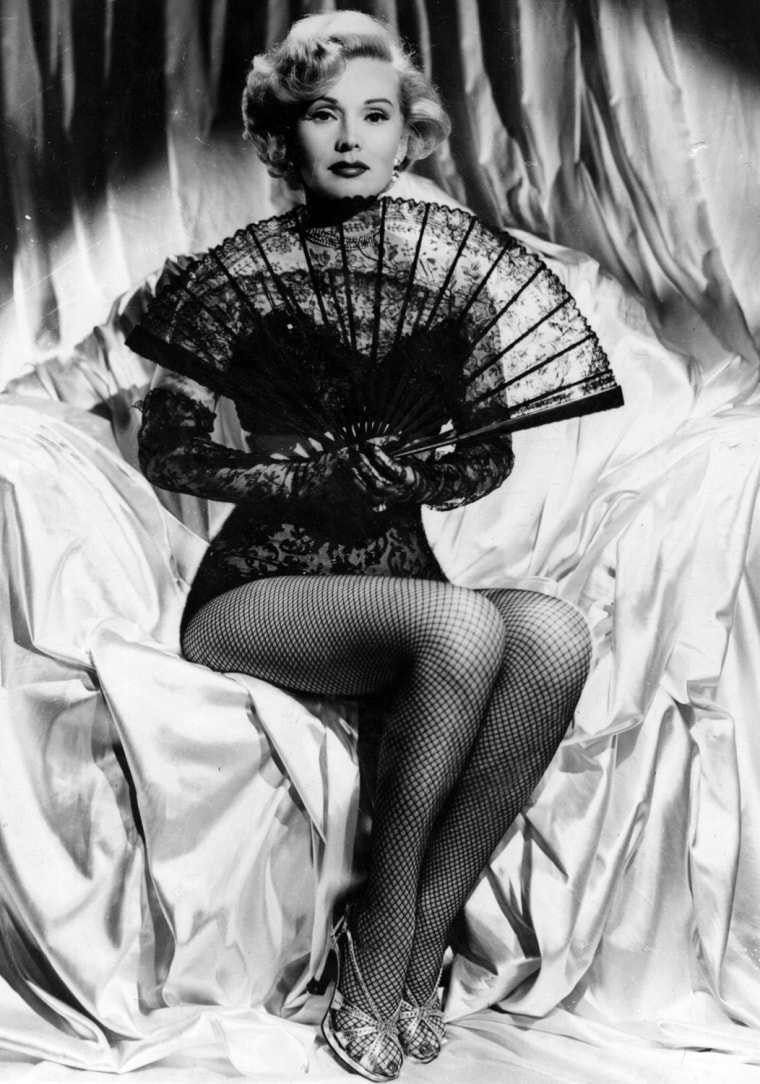 Her breakout film came in 1952, in John Huston's "Moulin Rouge," which was nominated for seven Oscars. Gabor's role as singer Jane Avril was not one of them.
In 1958, she starred as a stripclub owner alongside Charlton Heston, Janet Leigh, Marlene Dietrich and Orson Welles in Welles' gritty noir classic, "Touch of Evil." By the 1960s, Gabor was a regular on the celebrity talk show circuit and a constant on TV, appearing in everything from "Mister Ed" to "Gilligan's Island" and "Bonanza."
Among Gabor's nine husbands was the hotel magnate Conrad Hilton, whom she married in 1942 and divorced in 1947. Their daughter, Francesca Hilton, died last year at age 67 after a stroke.
Her other husbands included the actor George Sanders; the investment banker, lawyer and philanthropist Herbert Hutner; and the oil magnate Joshua Cosden. In 1986, Gabor married Prinz von Anhalt, an eccentric German American who, among other things, ran unsuccessfully as governor for California and mayor of Los Angeles.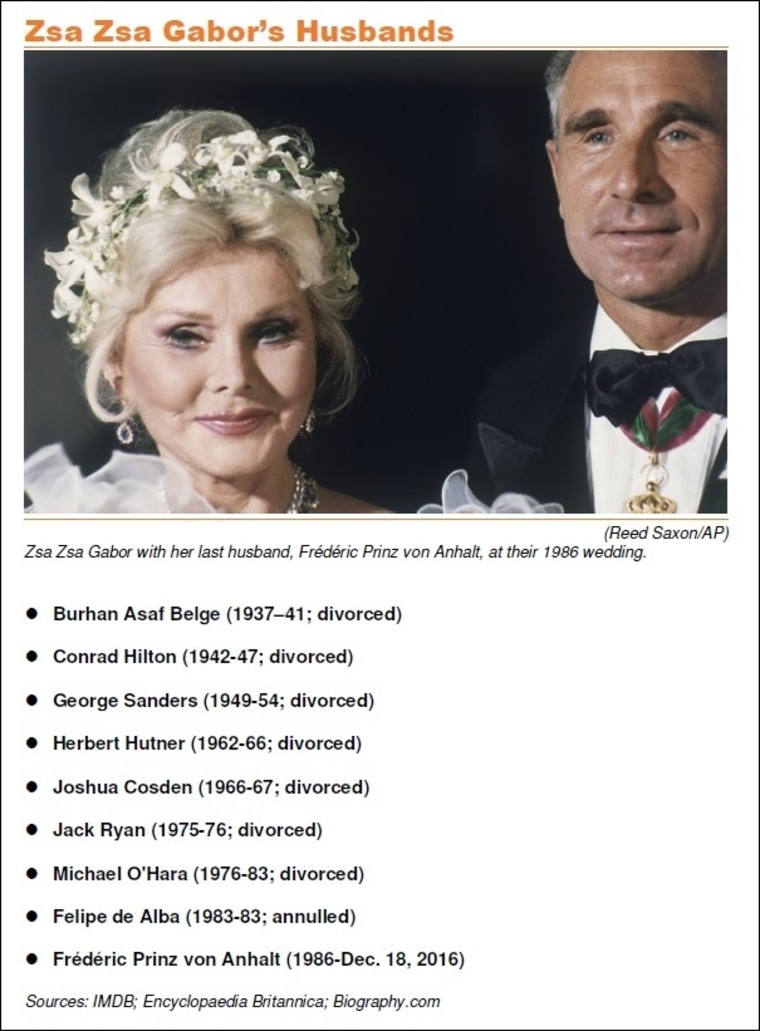 Gabor was the middle of three famous sisters, all of whom worked in Hollywood and, like Zsa Zsa, all of whom married often: Eva, the youngest, wed five times before she died in 1995. Magda, the oldest, married six times. Her husbands included George Sanders — after he and Zsa Zsa were divorced.
In 1989, Gabor was arrested for slapping a Beverly Hills, California, police officer who'd stopped her for a traffic violation. She claimed that he'd sworn at her, but she was convicted and spent three days behind bars for the crime — which she later parodied memorably in "Naked Gun 2½: The Smell of Fear."
Gabor was back in court four years later, when the Swedish actress Elke Sommer sued her for defamation in Santa Monica, California, Superior Court. The judge was Lance Ito — who found even more fame later by presiding over O.J. Simpson's murder trial.
The suit grew out of Gabor's and Francesca Hilton's offstage lives as competitive horse breeders. They often rode their own horses in competitions and shows.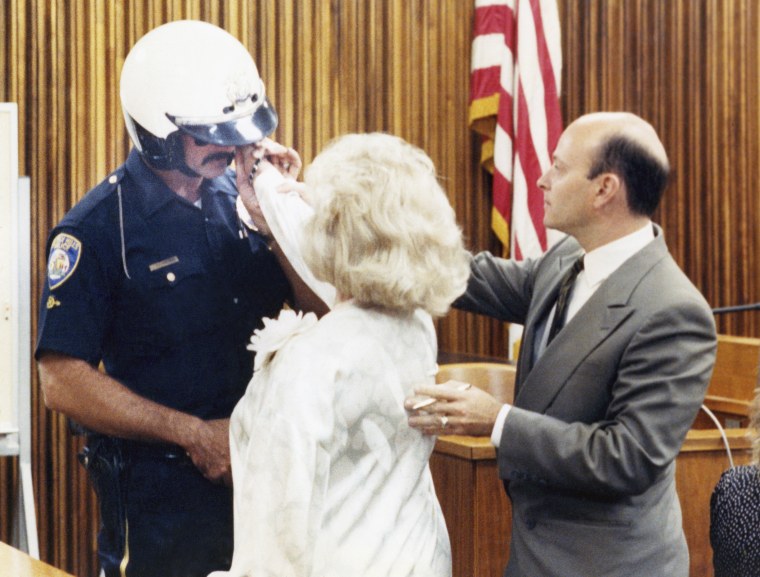 At a show in Germany, "all these horses come around, and Elke Sommer is sitting in the stand," Lozzi said Sunday night. "And there was kind of a feud going on with them because of some men back in the '50s and '60s.
"So Zsa Zsa comes around, and Elke Sommer says, 'Oh, my God, the poor horse.' Everybody knew what that meant, because Zsa Zsa was very zaftig, and so the saddle was very full.
"She [Gabor] made the mistake of turning around, and she says: 'Oh, isn't that Elke Somer? It's good to see you out — the last thing I heard was you were knitting sweaters and selling them out of the trunk of your car.'
"Nobody heard what Elke Sommer said. But everybody heard what Zsa Zsa said," Lozzi said.
Sommer sued and won, partly because Gabor "lost her own cool in the courtroom with the judge," Lozzi said. "She didn't like something, and she said, 'Listen, I was in Nazi Germany, and this makes me think I was right back there.'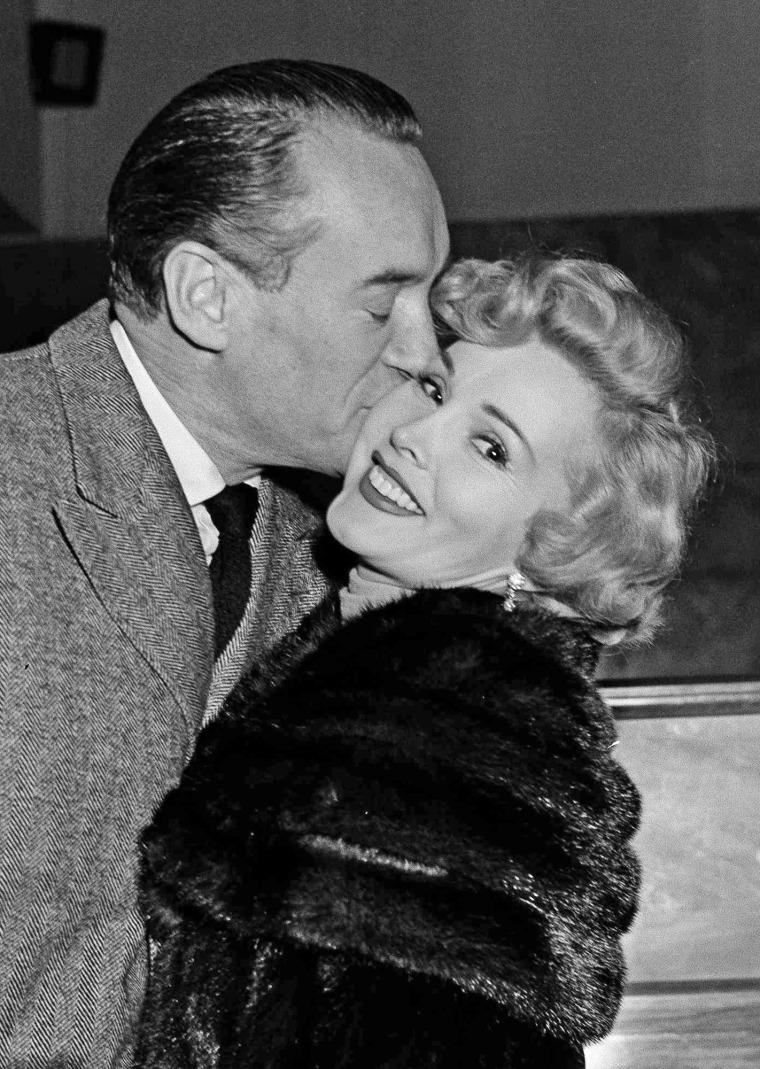 "That mouth of hers got her into more trouble," he said.
Gabor suffered repeated health problems in the final years of her life — a severe car accident in 2002, a stroke in 2005, a broken hip in 2010 — that caused her to withdraw from the glamorous life she'd inhabited for decades.
As her husband explained at the time, according to TODAY: "She wants people to remember her as she was years ago."
Lozzi, her old friend, said simply: "That's the end of the Gabors after being such an iconic part of the American cultural and entertainment scene."