A comedian who stars on the popular television show "The League" apologized on Wednesday for lying for years by saying that he worked in the World Trade Center and escaped death on Sept. 11, 2001.
Steve Rannazzisi, who also appears in ads for Buffalo Wild Wings that are a fixture of the NCAA basketball tournament and other sports on TV, called it a "terrible mistake" that was "profoundly disrespectful" to the victims of the terror attack.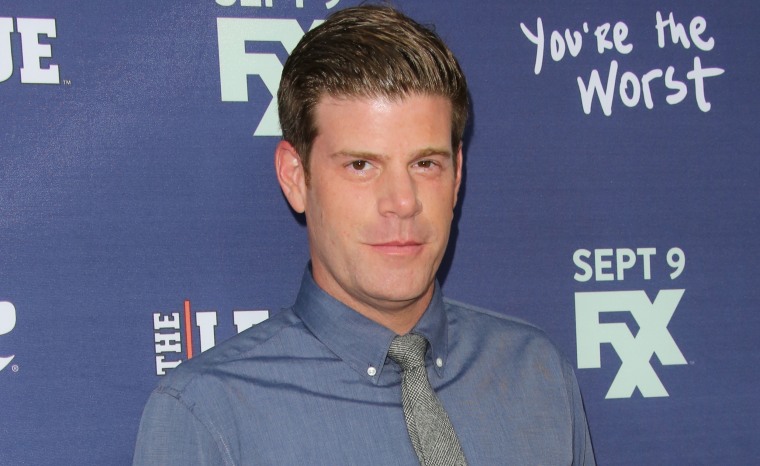 He apologized after The New York Times presented him with evidence that the story was fiction.
Rannazzisi, 37, has described working for the investment bank Merrill Lynch on the 54th floor of the south tower and escaping to the street after the first plane stuck the north tower.
In fact, The Times reported, Rannazzisi was working in Midtown Manhattan, miles from the World Trade Center, and not for Merrill Lynch. The bank has no record of his employment and did not have an office in either tower, the newspaper reported.
Rannazzisi described the close call as motivation to quit his job, move to Los Angeles and become an entertainer. Rannazzisi wrote on Twitter that he began telling the story after the move, shortly after Sept. 11.
In a 2009 interview with Marc Maron, the host of the podcast "WTF," Rannazzisi said he was still haunted.
"I still have dreams of, like — you know those falling dreams?" he said.
"The League," which began airing on FX in 2009 and later moved to FXX, is a comedy show about players in a fantasy football league. Buffalo Wild Wings told the newspaper it was "revaluating our relationship with Steve."
Rannazzisi apologized in nine consecutive posts on Twitter: