"Big Bank Hank," a member of the Sugarhill Gang whose 1979 hit "Rappers Delight" created a lasting worldwide culture phenomenon, died Tuesday of complications from cancer, according to David Mallie, who manages the other two Sugarhill Gang members. Jackson was 57.
Born Henry Lee Jackson in the Bronx, "Big Bang Hank" and his bandmates Michael "Wonder Mike" Wright and Guy "Master Gee" O'Brien introduced hip-hop to mainstream audiences with their epic 14-minute anthem that, decades later, still drives listeners to sing along and dance.
Remember the line, "I'm here, I'm there, I'm Big Bank Hank, I'm everywhere"?
Or "Ho-tel, mo-tel, Holiday Inn/If your girl starts acting up, then you take her friend."
Or the foretelling: "They say that miracles never cease, I've created a devastating masterpiece."
Those were all Jackson.
"He was loud! He was a Ralph Cramden, Fred Flintstone kind of a guy," Wright said in an interview with NBC News. "He was kind of a nut, very animated. He was either a good friend, or you didn't want to get on his bad side. He was a big guy."
Jackson parted ways with the Sugarhill Gang in 2005 when he decided to stay with the label and had not seen his former bandmates until last year when he was diagnosed with stage four liver cancer, Wright said. Wright and O'Brien visited Jackson in the hospital with other current members of the band.
"There were six of us in the room laughing and carrying on," Wright said. "I said to Hank right there, 'The beef between you and our crew is over.'" And we squashed it right there and that's the last time I talked to Hank."
"Rappers Delight" was inducted into the Grammy Hall of Fame this year. The Sugarhill Gang members were all unknown MCs when Sugar Hill Records recruited them to perform the song for the label.
"We're going to miss him, but I do have the memories and I do have a lot of photos and we do have our history," Wright said.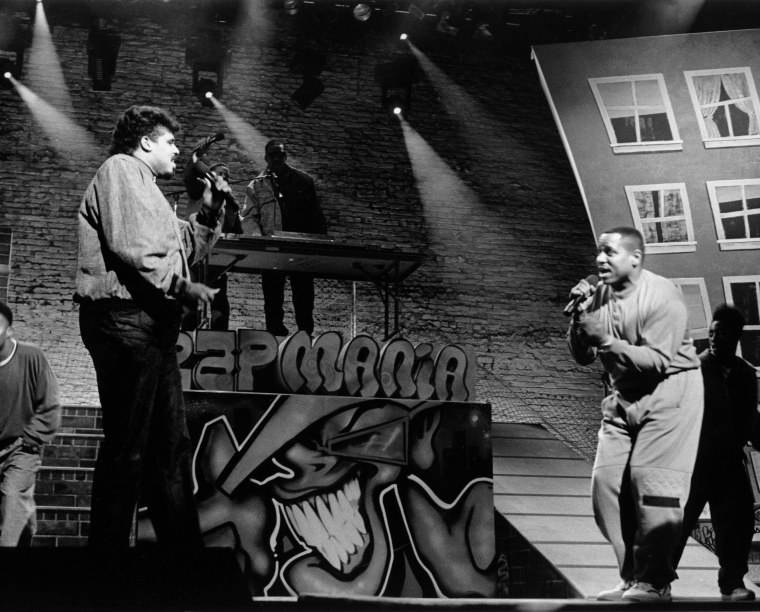 SOCIAL