Actor Shia LaBeouf apparently has a lot of time on his hands.
The "Surf's Up" star began thumbing his way across Colorado this week as part of his latest performance art piece, and has been asking Twitter users to figure out his cryptic coordinates and give him a lift to wherever they're heading.
LaBeouf, 29, is hitching rides through June 23 as part of a month-long project commissioned by the Boulder Museum of Contemporary Art and the Finnish Institute in London.
Joining him on the journey are his collaborators, artists Nastja Säde Rönkkö and Luke Turner. They've previously helped LaBeouf, a former Disney Channel star, with out-there art pieces in recent months.
Those have included sitting through 29 of his films playing back to back at a New York City movie theater and riding in a cramped elevator in Oxford, England, for 24 hours.
For their latest stunt, at noon each day, they are putting their GPS coordinates out on the internet with the #TAKEMEANYWHERE hashtag.
Whoever physically picks them up first can choose where the travel-happy trio goes — and in typical road trip fashion, they'll even chip in gas money and food.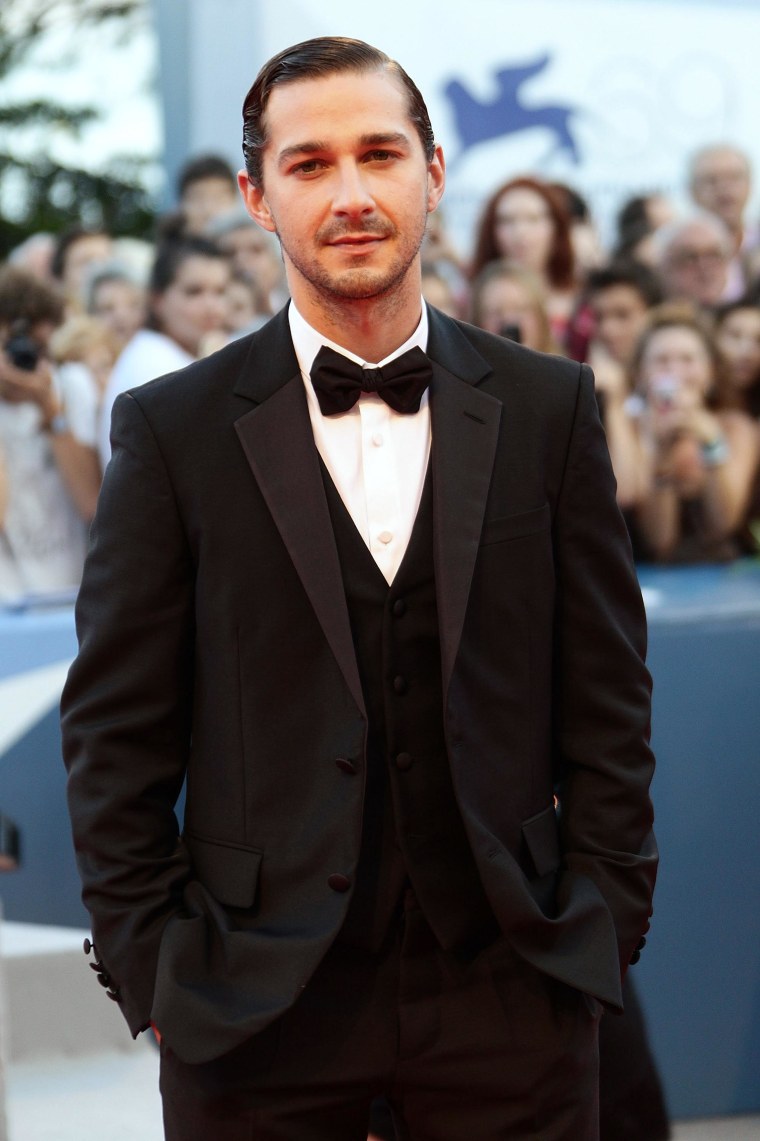 Organizers of an art festival at the Boulder Museum of Contemporary Art, which LaBeouf attended before his trip, said the project is meant to spotlight another insight into humanity.
LeBeouf, Rönkkö and Turner are "opening themselves up to goodness or possibly the corrupt nature" of people, MediaLive festival director Nicole Dial-Kay told the Daily Camera newspaper. "It's about openness and exploration and connecting to people."
The people who've picked up LaBeouf and his troupe so far have been sharing their interactions on social media.
Brandon Glanton and his buddies sought out LaBeouf, who they say was eager to share his life experiences.
"You're kind of letting people do what they want with you and it could be dangerous, it could be wonderful, it could be a magical experience," Glanton later told NBC affiliate KUSA about the encounter.
"He's still got like 29 more days to go. So I wish him luck," Glanton added, "and I think it's going to be really, really, really impactful."