Yoko Ono was admitted to the hospital Friday night in New York.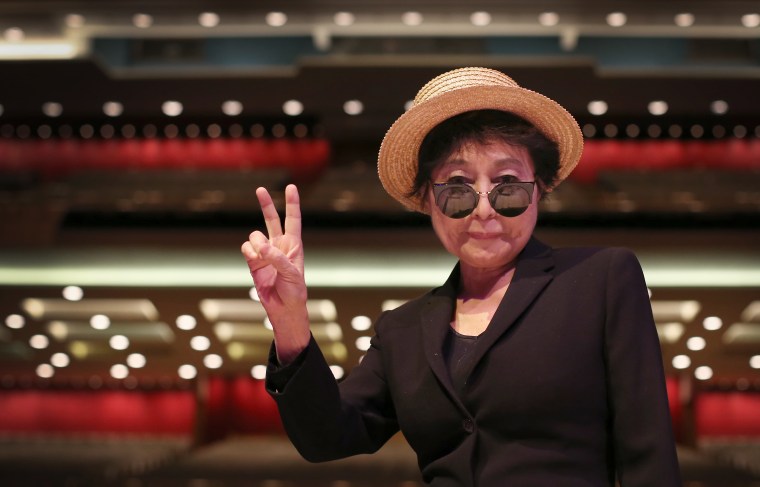 Initial reports were that Ono had suffered a possible stroke, but her long-time spokesman, Elliot Mintz, denied that, telling NBC News that the 83-year-old was hospitalized with flu-like symptoms.
Ono called her doctor, who recommended she admit herself to the hospital, Mintz said.
Mintz said that someone present at the hospital with Ono told him she was "okay, and she should be home tomorrow."
She went to Mount Sinai Roosevelt Hospital in Manhattan where she was admitted overnight.
The artist and activist was married to Beatle John Lennon from 1969 until his death in 1980. The couple's son, Sean Lennon, tweeted just after midnight on Saturday that his mother's symptoms included dehydration.