Fall is nearly upon us. In these pumpkin-spiced autumnal months, the Oscar race begins in earnest, TV favorites return to the airwaves and streaming queues fill up fast. Here's a guide to some notable offerings on the big and small screen this season. Happy binge-watching.
THEY WILL ROCK YOU
It's time to face the music.
Bradley Cooper and Lady Gaga have drawn raves on the festival circuit for their go-for-broke rock melodrama "A Star Is Born" (Oct. 5), the third remake of a 1937 film of the same name. Cooper, making his directorial debut, plays a flailing country crooner who mentors and romances a fledgling singer-songwriter played by Gaga.
Rami Malek, best known as a troubled hacker on USA's "Mr. Robot," leaps to the big screen as Queen frontman Freddie Mercury in "Bohemian Rhapsody" (Nov. 2), an energetic biopic that delves into the singer's exuberant, operatic years in the spotlight.
SPACED OUT
President Donald Trump and the U.S. government brains behind the proposed "Space Force" aren't the only ones dreaming of the cosmos these days.
Sean Penn — yes, the same Sean Penn who earlier this year said he was fed up with acting — makes his television debut on Hulu's "The First" (Sept. 14) as a NASA astronaut on a risky mission to colonize Mars. The eight-episode odyssey to the Red Planet comes from Beau Willimon, the creator of Netflix's embattled "House of Cards."
Ryan Gosling reunites with Oscar-winning "La La Land" director Damien Chazelle for "First Man" (Oct. 12), a hyperrealistic docudrama about Neil Armstrong and the Apollo 11 lunar landing. (Trump, for his part, has claimed he won't watch the movie because it doesn't depict Armstrong and Buzz Aldrin planting the American flag on the moon.)
EVERYTHING IS CONNECTED
"Traffic," "Syriana" and "Babel" got audiences wrapped up in globe-trotting tales of interconnected people, and now Amazon Studios is taking a page out of their playbook with two new projects.
"Life Itself" (Sept. 21), a melodrama written and directed by "This Is Us" creator Dan Fogelman, follows generations of romantic strivers in New York and Spain, all of them linked by a single event. The ensemble film features Oscar Isaac, Olivia Wilde, Annette Bening and Antonio Banderas. ("This Is Us" is back on Sept. 25, by the way.)
"Mad Men" maestro Matthew Weiner returns to the small screen with "The Romanoffs" (Oct. 12), a quirky, star-studded anthology series about quick-witted sophisticates who all believe themselves to be descendants of the Russian royal family. The show was shot on location on three continents and takes place in no less than seven countries.
CRITICAL DARLINGS
The race for Oscar glory kicks into high gear this month as the big studios and small distributors begin rolling out their prestige fare.
Steve Carell and rising star Timothée Chalamet ("Call Me by Your Name") play a father and son wrestling with the latter's addiction in "Beautiful Boy" (Oct. 12). Jonah Hill makes his directorial debut with "Mid90s" (Oct. 19), a scruffy coming-of-age story about a 13-year-old skater in Los Angeles.
Lucas Hedges, another up-and-coming talent, portrays the son of a Baptist preacher who is forced into a gay conversion therapy program in "Boy Erased" (Nov. 2). Oscar-winning filmmaker Steve McQueen ("12 Years a Slave") directs Viola Davis as the grief-stricken ringleader of a Chicago underworld heist in "Widows" (Nov. 16).
"Moonlight" director Barry Jenkins returns with "If Beale Street Could Talk" (Nov. 30), a searing, sensuous adaptation of a James Baldwin novel about a Harlem couple ripped apart by racism. Mexican auteur Alfonso Cuarón is back with "Roma" (Dec. 14), a love letter to 1970s Mexico City filmed in lush, dreamlike black-and-white.
VIVA TV REVIVALS!
American television executives seem to have a mantra: What is old is new again … and again … and again.
Candice Bergen will reprise her iconic role as the hard-nosed, take-no-prisoners Washington investigative reporter Murphy Brown in a 13-episode reboot of the CBS sitcom of the same name (Sept. 27), pegged to the 30th anniversary of the show's debut.
Two supernatural series from the 1990s are back, too. The CW's "Charmed" (Oct. 14) reimagines the WB series about sisters with magical powers — this time played by a trio of Latina actresses. Netflix's "Chilling Adventures of Sabrina" (Oct. 26) stars "Mad Men" alum Kiernan Shipka as the teenage witch originally played by Melissa Joan Hart.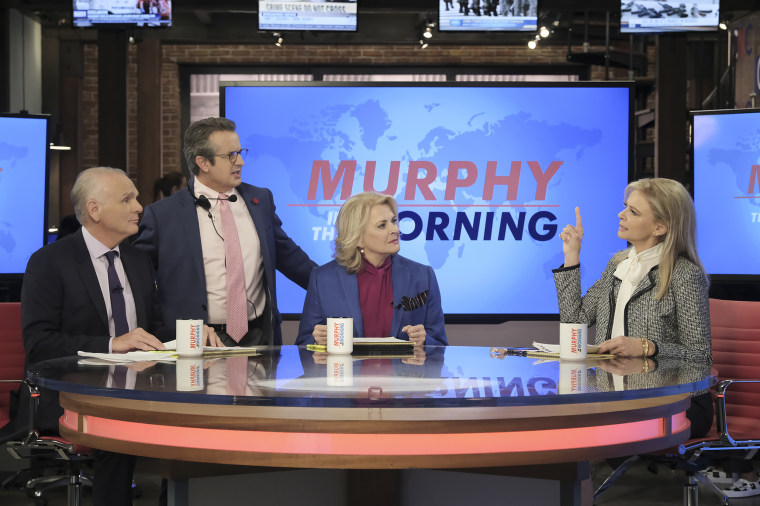 ABC's "The Conners" (Oct. 16) is technically a reboot of a reboot. It's a second attempt to revive the sitcom "Roseanne," this time without Roseanne Barr, who was fired by the network after a racist tweet about Obama adviser Valerie Jarrett. John Goodman, Laurie Metcalf and Sara Gilbert are among the key players slated to return in the spinoff.
THE POLITICAL FRAY
If a year's worth of nonstop, seemingly 24/7 Washington drama hasn't left you totally exhausted, the political biopics due in theaters this fall might be up your alley.
Hugh Jackman plays scandal-tarnished Democratic presidential contender Gary Hart in "The Front Runner" (Nov. 6). And yes, it opens on Election Day — among the first times that has happened in American movie history.
Christian Bale portrays another real-life political figure in "Vice" (Dec. 14), Adam McKay's darkly comic drama about former Vice President Dick Cheney. Sam Rockwell, a newly-minted Oscar winner, co-stars as George W. Bush, and Amy Adams plays the ex-veep's wife, Lynne.
Ruth Bader Ginsburg, already the subject of a sleeper hit documentary film released earlier this year, is the focus of "On the Basis of Sex" (Dec. 25), an earnest docudrama that chronicles the early years of the Supreme Court justice, played by Felicity Jones.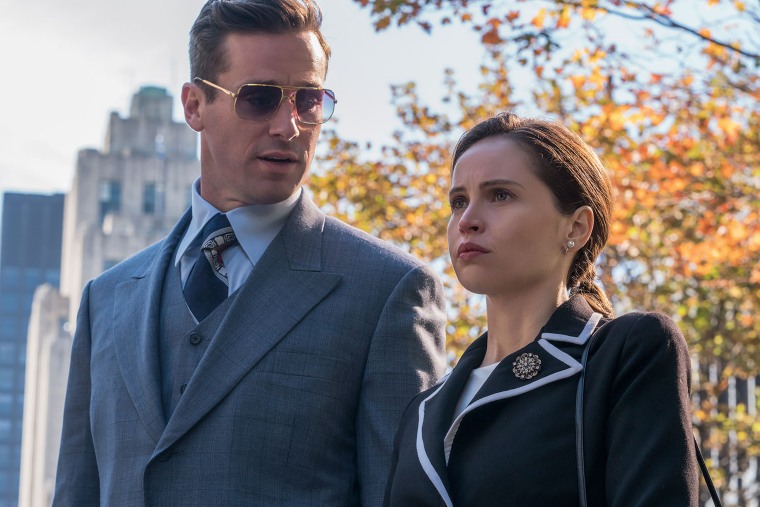 S'LONG, FAREWELL …
It's the season of (at least two) high-profile departures.
"The Big Bang Theory," one of the most popular traditional sitcoms on air, was never a critical favorite with highbrow cachet. But the premiere of its final 24-episode season (Sept. 24) will surely be mourned by longtime viewers who dig all the socially awkward banter and geeky in-jokes.
Robert Redford, the famed Hollywood star and sometime director, has said his turn as a twinkly-eyed, unfailingly polite career criminal in "The Old Man & the Gun" (Sept. 28) will be his last. The quietly funny drama co-stars three other living legends: Sissy Spacek, Danny Glover and gravel-voiced singer Tom Waits.