The 74th annual Golden Globe Awards delivered plenty of unscripted moments, confirmed some award season narratives, opened up others, and made it clear that the historically liberal Hollywood community would not be cowering in the face of a Trump presidency.
Related: Complete List of Golden Globe Winners
In case you missed the show Sunday, these are the five biggest takeaways from the star-studded night:
The Oscar race is wide open
For much of the night it appeared that the musical-comedy "La La Land," starring Ryan Gosling and Emma Stone, was emerging as the favorite of the film world. It took home major awards for its director, screenplay, score, original song and lead actors, which suggested that buzz pointing to future Oscar glory was proving true.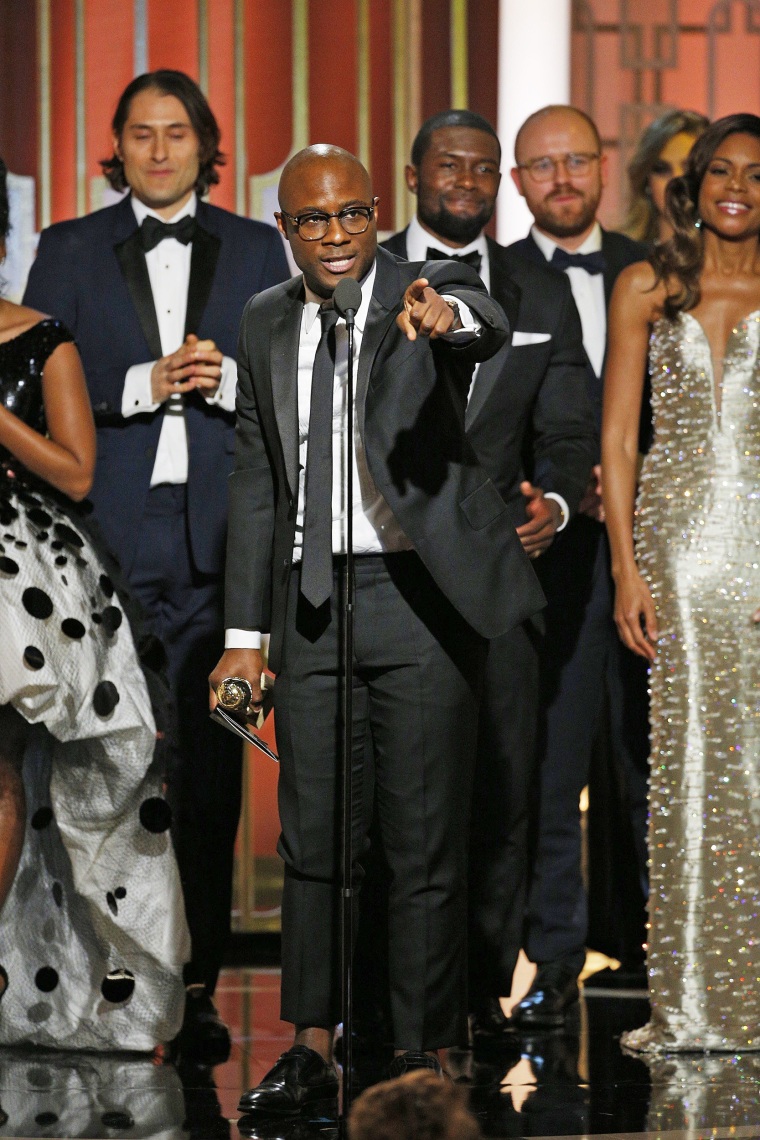 But then along came "Moonlight," a smaller, coming-of-age film, which boasts the best reviews of any film released this past year. That film took home the best drama award over stiff competition like "Manchester By the Sea" and suggested that it and "La La Land" may be headed for a collision course at the Academy Awards.
Meanwhile, there were surprising upsets. Isabelle Huppert won the lead actress in a drama category for the twisted French thriller "Elle," while Aaron Taylor-Johnson scored a surprise win for his supporting performance in "Nocturnal Animals".
That said, the Globes, which are selected by the Hollywood Foreign Press, have a less-than-stellar track record when it comes to predicting Hollywood's highest honor.
Television continues to highlight diversity and new faces
This year the Golden Globes picked up where the Emmys left off, paying homage to both established and emerging performers of color on the small screen. Instead of rewarding award staples with predominantly white casts like "Veep" and "Transparent," the Globes rewarded Donald Glover's new, hip-hop flavored dramedy "Atlanta," which earned raves in its first season.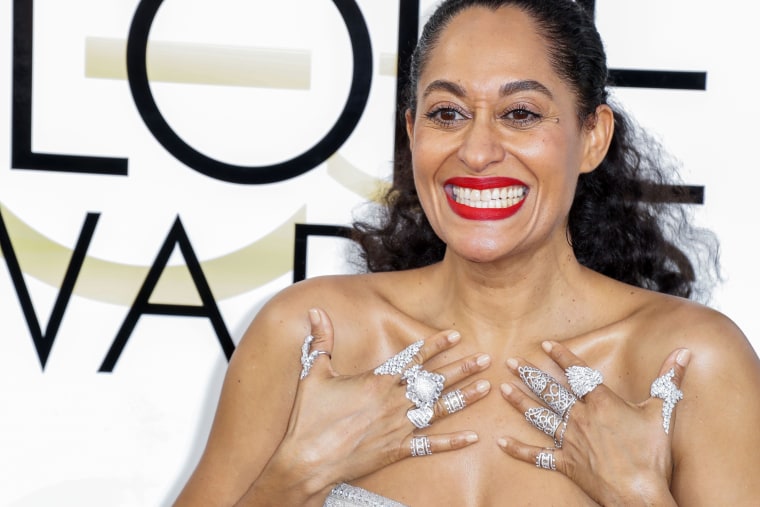 They also honored veteran TV actress Tracee Ellis Ross for the first time for her role on the popular sitcom "Black-ish," and she seized her bully pulpit to give a shout out to "all the women, women of color, and colorful people — whose stories, ideas, thoughts are not always considered worthy and valid and important."
"It is an honor to be on this show, 'Black-ish,'" she added. "To continue expanding the way we are seen and known. And to show the magic and the beauty and the sameness of a story and stories that are outside of where the industry usually looks."
Unscripted moments abounded — not always for the best
From the very beginning of the show — the teleprompter failed host Jimmy Fallon during his opening monologue — it became abundantly clear that the Globes would continue its tradition of being unpredictable. However, that didn't always make for great TV. Tom Hiddleston's lengthy sermon on South Sudan appeared to go off the rails.
Still, there were plenty of heartfelt and touching speeches too. Ryan Gosling gave a shout-out to girlfriend Eva Mendes, whose brother had succumbed to a battle with cancer. Viola Davis said that her own father could have served as the model for co-star Denzel Washington's flawed but proud protagonist in "Fences." And a tearful Emma Stone dedicated her best actress in a musical or comedy award to "dreamers."
Related: Meryl Streep Takes on Donald Trump at Golden Globes
But the most stirring speech may have been Cecil B. DeMille lifetime achievement award winner Meryl Streep, who spoke with passion on the diversity and empathy of Hollywood.
Trump was a thinly veiled target
Which brings us to the president-elect, who perhaps not surprisingly was the target of some gentle ribbing from host Jimmy Fallon — he quipped that even the famously bad singer Florence Foster Jenkins "turned down performing at Donald Trump's inauguration" — but also was subjected to more pointed criticisms from Streep and a few other winners.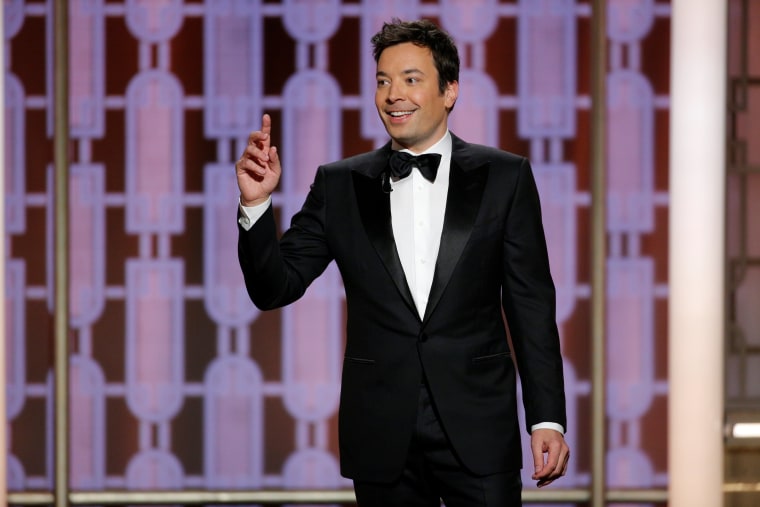 Borrowing a page from first lady Michelle Obama's playbook, the celebrities in attendance never mentioned Trump by name from the podium, but made allusions to his controversial comments about immigrants, religious minorities, and so-called "elites."
Streep, who said the audience of foreign journalists and Hollywood industry players represented some of "the most vilified segments of American society right now," argued that actors and actresses were "privileged" to do what they do, and should take their "broken hearts" and "make art."
The Globes still run smoother than the Oscars
Despite a rocky start and some speeches that ran long, the Golden Globes still ran roughly right on time at exactly three hours, a feat the telecast manages to pull off year after year, despite being less formal and decidedly boozier than the more prestigious Academy Awards.
The show, which has emerged as the second most popular awards season broadcast, set the bar high for the Academy Awards, to be hosted by Jimmy Kimmel Feb. 26th.
Oscar voting is already under way and time will tell how the speeches, snubs and upsets from Sunday will affect the outcome. But in the short term the Globes provided a tough act to follow.