Michael Lerner, an actor who featured in films such as "Elf," "Godzilla" and "X-Men: Days of Future Past" and who received an Oscar nomination in best supporting actor for his performance in Joel and Ethan Coen's 1991 psychological comedy "Barton Fink," died Saturday evening.
He was 81 years old.
Lerner's death was confirmed by his nephew, "The Goldbergs" actor Sam Lerner, who paid tribute to his uncle through a post on Instagram on Sunday afternoon. No further details regarding Lerner's death are available at this time.
"We lost a legend last night. It's hard to put into words how brilliant my uncle Michael was, and how influential he was to me," Lerner wrote. "His stories always inspired me and made me fall in love with acting. He was the coolest, most confident, talented guy, and the fact that he was my blood will always make me feel special. Everyone that knows him knows how insane he was— in the best way."
"I'm so lucky I got to spend so much time with him, and we're all lucky we can continue to watch his work for the rest of time," Lerner continued. "RIP Michael, enjoy your unlimited Cuban cigars, comfy chairs and endless movie marathon."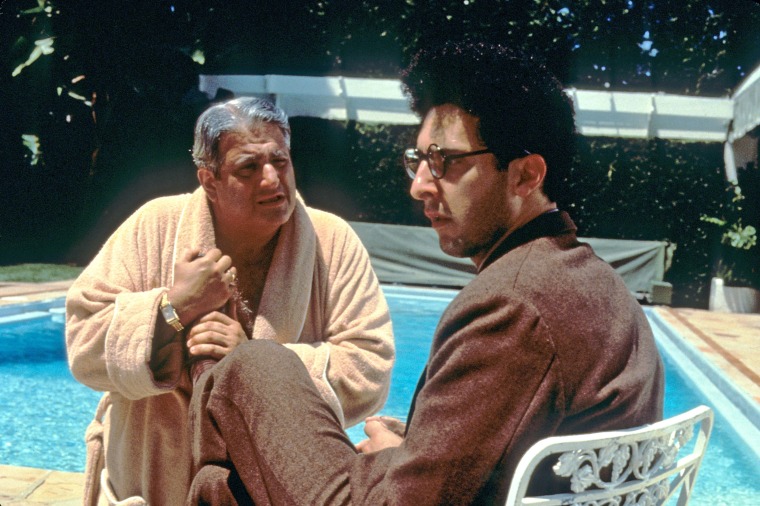 After putting together steady work as an actor through the 1970s and '80s, Lerner achieved a higher profile after landing an Oscar nomination in 1992 for his turn in the Coen brothers' period thriller "Barton Fink." In the film, Lerner portrayed the movie mogul Jack Lipnick, the pushy boss to John Turturro's eponymous screenwriter and a bellwether for the film's sometimes-cutthroat, sometimes-uproarious tone. An imposing office-bound studio exec, Lerner's performance is often considered a cornerstone turn among Coen enthusiasts. The actor would later reunite with the directors for a brief role in their 2009 existential comedy "A Serious Man."
With an Academy Award nod under his belt, Lerner became a familiar face for moviegoers through the '90s, with notable credits including "Newsies," "Blank Check," "No Escape" and "Celebrity." In Roland Emmerich's 1998 "Godzilla," he played the overwhelmed, pompous New York leader deemed Mayor Ebert, a flagrant lampoon of premier film critic Roger Ebert. Lerner was styled to resemble the "At the Movies" co-host in the disaster blockbuster. (Ebert ended up panning the film with a 1.5 star review, though he praised Lerner for a "gamely played" performance.)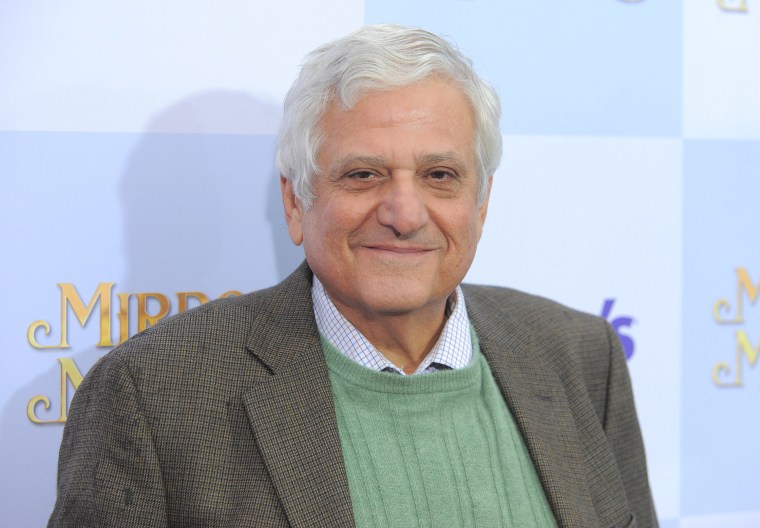 Lerner continued regular work after the turn of the century. He played the severe boss to James Caan's grumpy publishing company exec in the 2003 holiday comedy "Elf," as well as a mutant-weary U.S. Senator in the 2014 blockbuster "X-Men: Days of Future Past." His last feature credit came in 2015 with the comedy-drama "Ashby."
Born June 22, 1941 in Brooklyn, Lerner began to pursue acting with work at the American Conservatory Theater in San Francisco in the late '60s. The Romanian-Jewish American actor found supporting roles on titles such as "M*A*S*H," "The Rockford Files," "Starsky & Hutch and" "Hill Street Blues," among dozens more series. Other notable film credits include "The Candidate," "The Postman Always Rings Twice," "Eight Men Out" and "Harlem Nights."
Lerner is survived by his brother, Ken, and his nephew, Sam.