Rising star Alden Ehrenreich appears to have been handed the keys to the Millennium Falcon — and the role of a lifetime.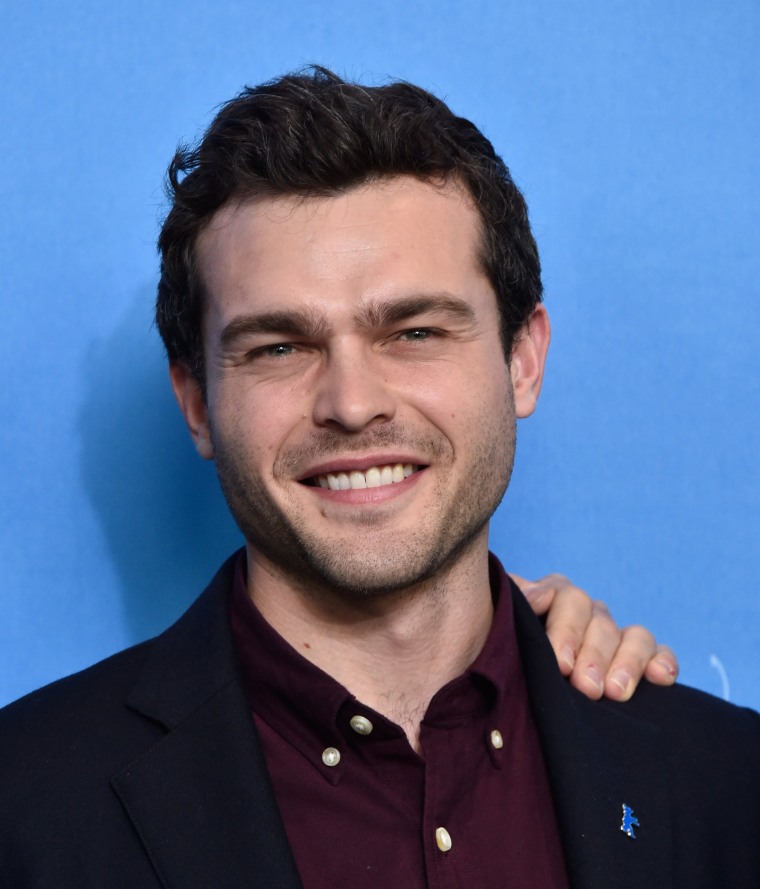 The 26-year-old Los Angeles native has reportedly won the coveted part of the young Han Solo — the sardonic space hero of the "Star Wars" franchise — in a planned spin-off film, sources told Variety and Deadline.
Related: The Trailer for the Next 'Star Wars' Movie Has Arrived
"Han Solo: A Star Wars Story" — the reported standalone feature — is slated to hit theaters in 2018 with Ehrenreich at the helm of the Falcon spaceship.
Co-director Christopher Miller teased the production on Wednesday — Star Wars Day, that is — with a picture of Han Solo's iconic blaster and a tweet:
While Disney and Lucasfilm executives have been tight-lipped this week on casting, Ehrenreich — or whoever is confirmed for the role — will have to follow in the footsteps of Harrison Ford, who made the irrepressible rebel smuggler a fan favorite.
Playing Han Solo is guaranteed to give Ehrenreich a boost to his career — much like it did for Ford. Ehrenreich has had parts in Francis Ford Coppola's 2009 drama "Tetro" and Woody Allen's "Blue Jasmine." He had a breakout role earlier this year in the Coen brothers' screwball comedy caper "Hail, Caesar!"
In a profile published Friday in The New York Times, Ehrenreich declined to talk about the rumors that he was being considered for the role, although he told the newspaper that he is a "Star Wars" fan.
"Who isn't?" he asked.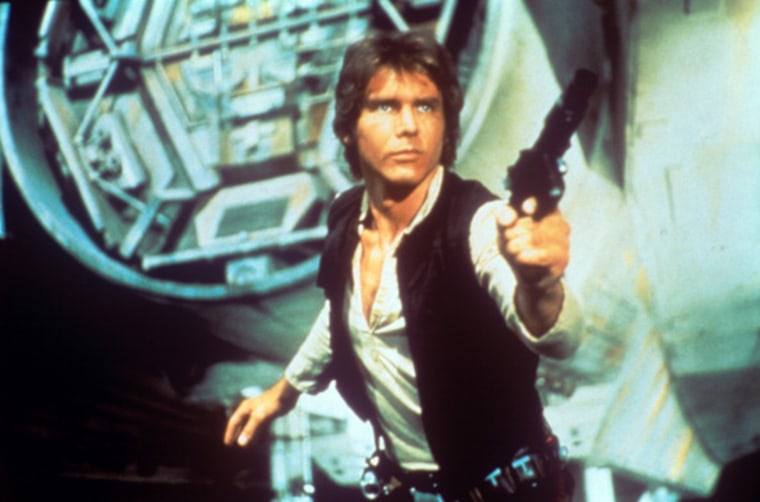 Described by the newspaper as a "young Jewish prince of the Palisades," Ehrenreich said he was "discovered" by Steven Spielberg. He was 13 and made a video for friends that was shown at a Los Angeles bat mitzvah that the legendary director happened to be attending.
Ehrenreich wasn't at the event. But Spielberg liked what he saw of the teenager in the video, and had DreamWorks — the studio he co-founded — reach out to the budding performer, Ehrenreich said.
Despite being a scene-stealer in "Hail, Caesar!", Ehrenreich's life hasn't changed. He reads scripts in his sparse one-room office in West Hollywood, he said, and paparazzi don't pursue him — yet.
"Things changed a little bit, maybe, professionally, but I'm learning how much you are always ignorant of what the life of something is outside of it," he told The Times. "It starts from zero every time. Every time you finish, you're unemployed."