Marvel's "Ant-Man" punched above its weight at the weekend box office, debuting with an estimated $58 million, while Amy Schumer's "Trainwreck" also opened strongly with $30.2 million.
The result for "Ant-Man" didn't match some of Marvel's better known and brawnier properties. But "Ant-Man" — a relatively inexpensive superhero movie with a $130 million budget — still dominated North American multiplexes, edging out the little yellow guys of Universal's "Minions," which took in $50.2 million in its second week.
Related: Why Shrinking Like 'Ant-Man' Is Impossible
"Ant-Man," starring Paul Rudd as a slightly more irreverent and distinctly smaller superhero, came in a little below earlier stand-alone Marvel films like "Thor" ($65.7 million in 2011) and "Captain America: The First Avenger" ($65.1 million in 2011).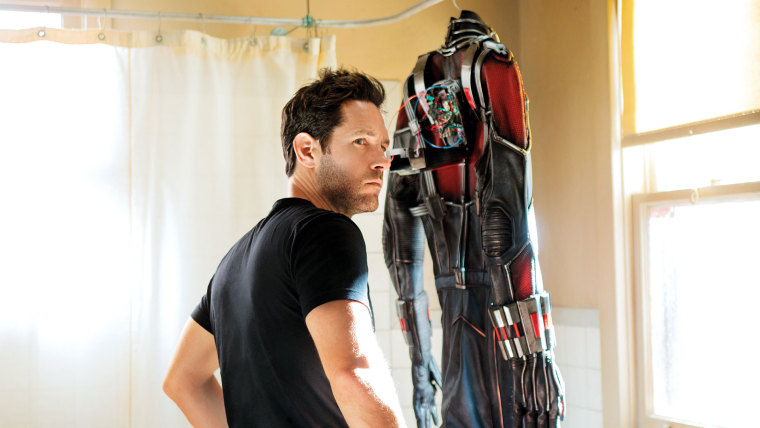 The $30.2 million opening for Schumer's big-screen debut, "Trainwreck," which the comedian also wrote, earned an estimated $30.2 million, making the R-rated Universal release one of the biggest comedy successes this summer. It's also the second best opening for Judd Apatow as a director following "Knocked Up." Universal is a division of NBCUniversal.
Already a critically acclaimed star on Comedy Central for her sketch show "Inside Amy Schumer," Schumer's transition to movies has drawn good reviews and opened above expectations, further showing the power of female moviegoers. The audience was two-thirds women, Universal said.
"Amy Schumer is an absolute talent and should have a great career in the movies," said Nick Carpou, distribution head for Universal. "The character that she portrays very effectively enables modern women."
Opening in just five locations was Woody Allen's "Irrational Man," starring Joaquin Phoenix and Emma Stone. The Sony Pictures Classic release packed those theaters for an average of $37,623 per screen.
The Roadside Attractions and Miramax release "Mr. Holmes," starring Ian McKellen as an aged Sherlock Holmes, debuted with $2.5 million in 363 theaters.