Douglas Rain, the acclaimed Shakespearean actor whose chilling performance as the voice of the homicidal HAL 9000 computer in "2001: A Space Odyssey" rendered the amoral emptiness of outer space in sound, died Sunday at age 90.
The Stratford Festival, the Canadian theater company of which Rain was a founding member in 1953, confirmed his death on Sunday night. A cause of death wasn't reported.
"Today we lost Douglas Rain, a member of our founding company and a hugely esteemed presence on our stages for 32 seasons," the company said. "He will be greatly missed. Our thoughts and prayers are with his family."
The HAL 9000 computer was the sentient controller of life support, systems and — although it wasn't revealed until later in the movie — the very mission of Discovery One, the spacecraft that is sent to Jupiter to investigate a mysterious black obelisk in the landmark 1968 science fiction film directed by Stanley Kubrick and co-written by Kubrick and Arthur C. Clarke.
Rain's sinuous, detached reading of HAL's lines made the computer's murders of three astronauts as they slept in suspended animation and its subsequent stranding of astronaut Frank Poole to die in open space all the more shocking.
HAL's reasoning and explanation were cold, precise and — at least in its mind — unavoidably logical. He had been given conflicting programming: Ensure the success of the mission at all costs, while also protecting the lives of the crew. HAL concluded that the first command superseded the second.
"This mission is too important for me to allow you to jeopardize it," HAL quietly tells astronaut Dave Bowman before proceeding to explain matter-of-factly that it had learned of Bowman's and Poole's plans to disconnect it by reading their lips.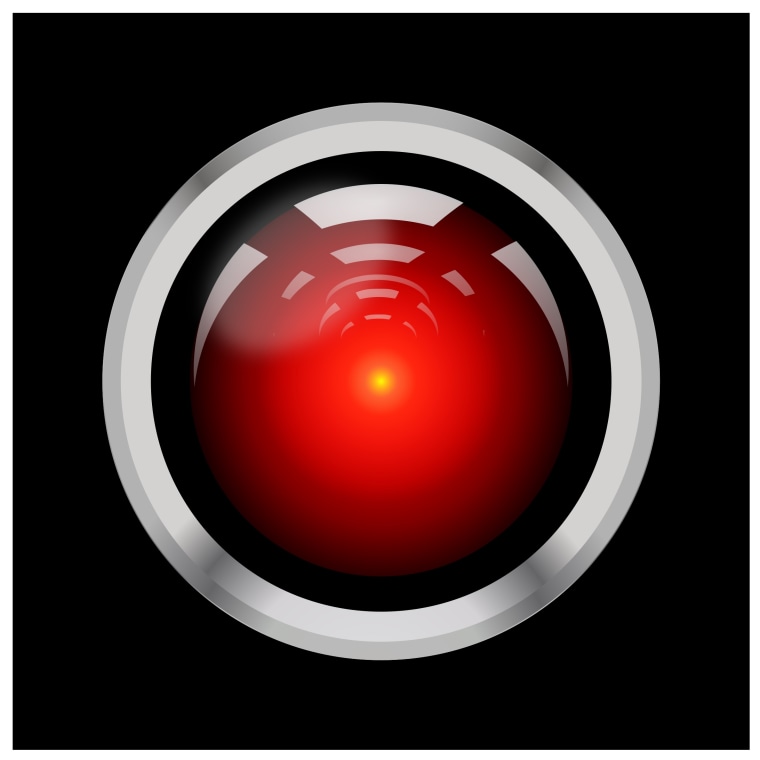 "The thing that captured the audience's imagination back then more even than a chatty computer decades before Siri and Alexa was that unnervingly, HAL had a mind of his own," the NPR critic Bob Mondello wrote in April on the 50th anniversary of the film's release.
A survey by the American Film Institute ranked HAL as the 13th-greatest villain in movie history.
Rain was born in Winnipeg, Manitoba, and trained at the Old Vic Theatre in London. In 1972, he was nominated for the Tony Award for Best Supporting or Featured Actor in a Drama for his performance as William Cecil in "Vivat! Vivat Regina!" on Broadway.
In 1953, he became a member of the first repertory cast of the Stratford Festival and performed in 32 seasons with the company.
According to Vincent Lobrutto's 1997 study "Stanley Kubrick: A Biography," Rain was initially contracted to narrate "2001" after Kubrick heard his narration of the short documentary "Universe," which was released by the National Film Board of Canada in 1960.
He ended up being cast as the character most central to the movie — HAL, which was short for "Heuristically programmed ALgorithmic computer" — and wasn't, Clarke insisted for the rest of his life, a joke at IBM's expense. The letters H, A and L precede I, B and M in the alphabet.
"The voice of HAL in '2001: A Space Odyssey,' Douglas shared many of the same qualities as Kubrick's iconic creation; precision, strength of steel, enigma and infinite intelligence, as well as a wicked sense of humor," Antoni Cimolino, artistic director of the Stratford Festival, said in a statement reported by The London Free Press, the local newspaper.
"But those of us lucky enough to have worked with Douglas soon solved his riddle and discovered that at the center of his mystery lay warmth and humanity, evidenced in his care for the young members of our profession," he said. "Douglas dedicated his talent to the stages of his native land, and we are proud in return to dedicate the coming season's production of 'Othello' to his memory. We owe him so much."