DeVon Franklin, a lifelong Seventh-day Adventist, always knew some of his friends in the church would detest his career choice.
"But, you know what," he said, "I have to go where God wants me to go."
God, it seems, wanted Franklin to go to Hollywood.
Franklin, 37, a former Columbia Pictures executive, is now one of the leading producers of "faith-based" films — inspirational melodramas steeped in Christian themes.
He is not alone. Hollywood, long scorned by many devout Christians as a cesspool of sex and violence, has become an increasingly hospitable home for believers. Many recent faith-based films have even become surprise commercial smashes on slim budgets — defying industry expectations.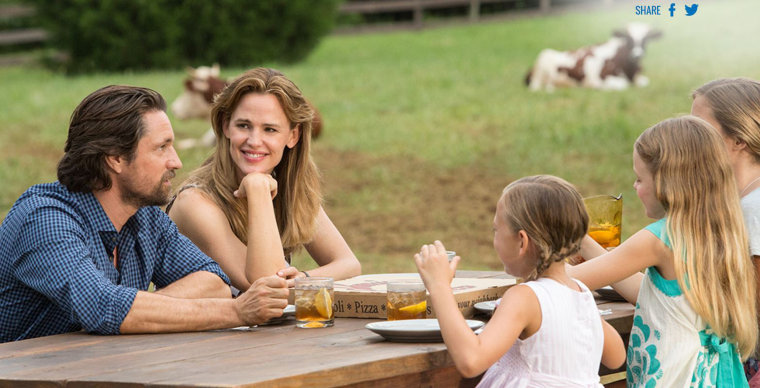 Franklin last month scored with "Miracles From Heaven," a glossy tearjerker about a 9-year-old girl who miraculously recovers from an incurable disorder. The film, released by Sony Pictures, has grossed more than $50 million on a modest $13 million budget.
"Miracles," directed by Patricia Riggen and co-produced by Dallas megachurch pastor T.D. Jakes, appears to be part of a groundswell. "Heaven Is For Real," a 2014 adaptation of a nonfiction bestseller about a toddler who purportedly met Jesus Christ during a near-death experience, raked in more than $100 million against a $12 million budget. "God's Not Dead," a pointed drama about a college student's crusade against an atheist professor, cost just $2 million to make but netted more than $62 million.
A-list stars are getting in on the action, too. Jennifer Garner, best known for her performances in secular fare like "Juno" and "Daredevil," stars in "Miracles." Greg Kinnear, an Oscar nominee for his performance as a gay artist in "As Good as It Gets," plays the doting dad in "Heaven Is For Real."
Paul Dergarabedian, a senior media analyst at comScore, said these films and others in the genre tapped into pent-up demand for uplifting, family-friendly entertainment.
"There's an audience for these films that has been underserved and marginalized," he said. "In the past, faith-based content was seen as very niche. But evidently, that's no longer the case."
Rich Peluso, a senior vice president at Affirm Films, the faith-based label at Sony, said moviegoers should expect to see an increasing number of spiritual sagas at the multiplex.
"Whereas there used to be one or two faith-based films every year or two, now you're seeing them at a rate of one or more a month. There's certainly steam being built," said Peluso, whose company produced "Heaven Is For Real" and the sleeper hit marital dramas "War Room" and "Fireproof." The latter stars former teen idol Kirk Cameron, an outspoken evangelical who previously appeared in "Left Behind," a 2001 film about the Rapture.
The majority of faith-based films released in the last decade have been savaged by mainstream critics. But for thousands of moviegoers, Rotten Tomatoes is not holy writ.
It helps to cast a big net, producers say. Franklin said he tries to reach a wide audience with his heart-tugging tales of resilience and hope. He aspires to make what some in the music business call "crossover hits," like the swords-and-sandals classics "The Ten Commandments" and "Ben-Hur" — grounded in religious subject matter but accessible to all walks of life.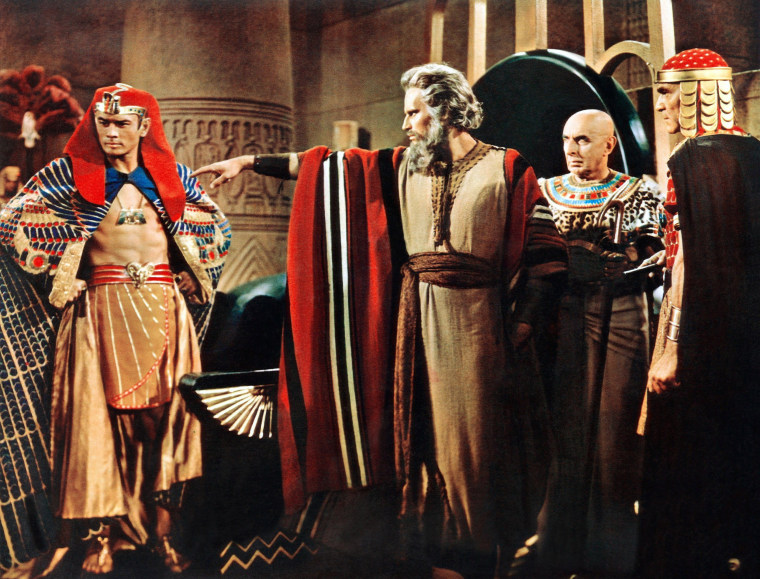 But just like any genre, faith-based films come in various packages — and some have decidedly sharper edges.
"God's Not Dead 2," a sequel to the unexpected hit of 2014, is aimed squarely at committed Christians who, in the words of the film's co-producer, David A. R. White, feel "mocked" by the rest of America.
"What you're seeing in the culture right now is an attack on religious liberty and religious freedom," said White, who also acts in the films. The typical mainstream Hollywood movies and television shows, he said, "treat Christians as abnormal."
"God's Not Dead 2," made for a paltry $5 million, centers on a high school teacher (Melissa Joan Hart of the television series "Sabrina, the Teenage Witch") who gets embroiled in a court battle after referencing Jesus Christ in the classroom.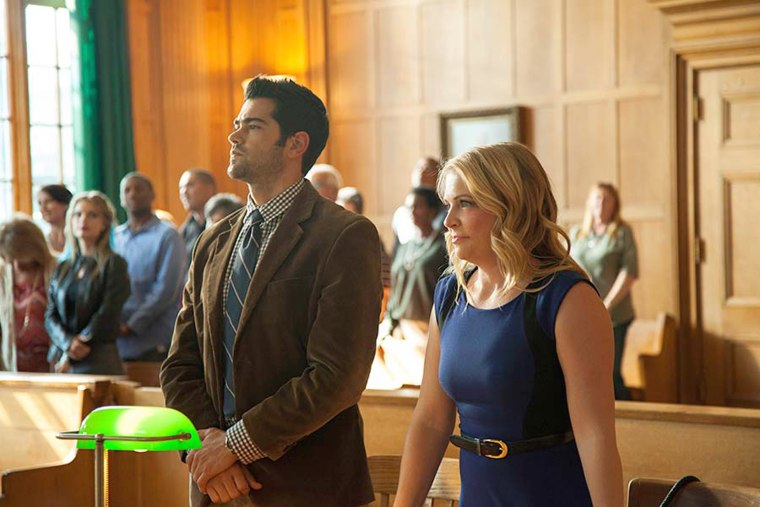 Both installments of "God's Not Dead" hurl themselves into heated real-world political debates. The first film ends with a list of dozens of legal cases involving university students and campus ministries allegedly "condemned" for their faith. Republican presidential candidate Ted Cruz hosted a screening of the sequel in Wisconsin; former candidate Mike Huckabee did the same in Iowa a night before that state's caucuses.
"Ultimately, these movies are rallying cries" for belief, White said.
White, the son of a Mennonite pastor ("Mennonites make the Mormons look like a pack of Hells Angels," he said), moved to Los Angeles at 19 to become an actor. He landed a supporting part on the Burt Reynolds sitcom "Evening Shade," but he was drawn to Christian entertainment.
In the 1980s and 1990s, faith-based films were synonymous with low-budget and oftentimes cringe-worthy efforts that typically went straight to the bargain bin at Wal-Mart.
The turning point, he said, was Mel Gibson's "The Passion of the Christ," a global phenomenon that combined the epic sweep of Charlton Heston's biblical classics with the spiritual fervor of a tent revival. It earned a whopping $611.9 million worldwide on a budget of just $30 million.
White and two business partners later founded Pure Flix Entertainment, a faith-based production company and Netflix-style streaming service devoted to "wholesome entertainment."
"God's Not Dead" and its sequel followed what many observers call the "Passion" model of marketing and promotion. Before the films even opened nationwide, White and his collaborators pitched them to so-called "gatekeepers" — a network of influential pastors and church leaders across the country — who agreed to host pre-release screenings and discussion groups with their congregations.
The film has so far been shown at some 2,000 churches, White said.
"We've had amazing results," he said. "I mean, standing ovations."
"Miracles From Heaven" also went on the church circuit before arriving at a theater near you. It earned rapturous praise from churchgoers who, in the words of Franklin, "are looking for hope in the face of death."
"Lives are being changed," he said. "That's exactly why I wanted to get into this business."