For months, the focus on "Solo: A Star Wars Story" lay primarily on the drama off the screen after original directors, Phil Lord and Christopher Miller, were replaced with Ron Howard in mid-production.
And reports that star Alden Ehrenreich required an emergency acting coach on set to better nail his channeling of the older Han Solo played by Harrison Ford in previous "Star Wars" films did little to dispel the disturbance fans were feeling in the Force.
But then a funny thing happened on the way to the Kessel Run: A new trailer for the "Star Wars" prequel dropped Sunday night that quells much of the unease.
That two minutes and 11 seconds of footage seems to reveal a lot of new information about the movie opening May 25:
1. Geeks finally get confirmation that Chewbacca looks great for his age. In one sequence in the trailer, Ehrenreich's Han Solo tells his new friend, "You're a 190 years old? You look great!"
That means the Wookiee is a centenarian twice over when he runs into Luke Skywalker in that bar on Tatooine in the original "Star Wars: A New Hope."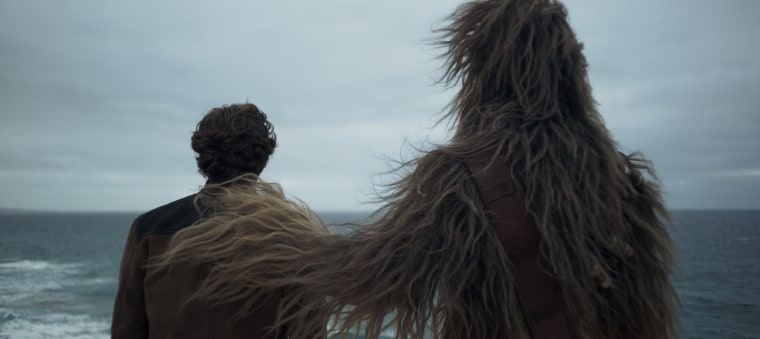 2. There's a glimpse of the very first meeting between Han Solo and his future frenemy Lando Calrissian (Donald Glover). "I heard a story about you, I was wondering if it was true," Solo asks his fellow scoundrel. "Everything you've heard about me is true," Glover's Lando replies with a delivery that would make Billy Dee Williams proud.
3. Paul Bettany's heavily-scarred gangster Dryden Vos is ready for his close-up — and he looks frightening. Reportedly the sinister force behind the heist that drives the story, Dryden Vos is armed with both a menacing sneer and what appears to be brass knuckles with a lightsaber edge.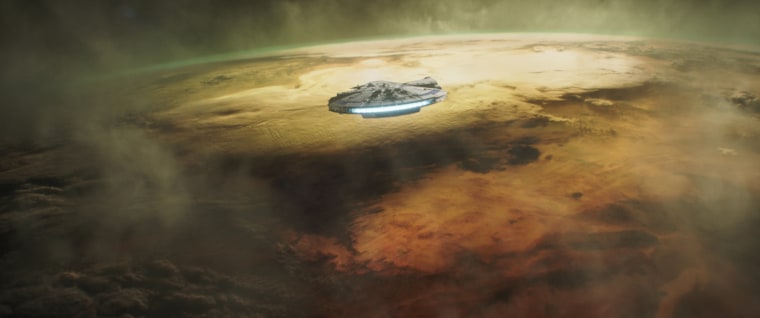 4. Where in the universe is John Williams? Right from the opening of the trailer, the jangly electric guitar portends a much "rough around the edges" score courtesy of John Powell than the ones generations of fans grew up on with eight of the first nine live action "Star Wars." The legendary Williams is contributing something to the soundtrack, but "Solo" clearly is not going to sound exactly like Harrison Ford's "Star Wars" movies.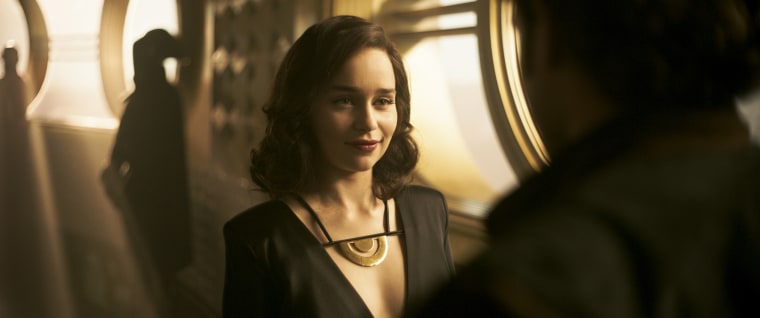 5. This younger version of Han Solo seems a greener than a Rodian when it comes to running with hardened criminals, as evidenced by all the fawning he does over femme fatale Qu'Ra ("Game of Throne's" Emilia Clarke). When pursued by Imperial fighters, he even utters the line, "I've got a good feeling about this," in an optimistic twist on a classic line from every other "Star Wars" movie.