The former CIA chief in Benghazi says a pivotal scene in "13 Hours" —the new Michael Bay movie about the 2012 attacks that left four Americans dead — is baloney.
Identified only as Bob, the CIA man said he never gave an order to abort the mission to rescue the besieged U.S. diplomats less than a mile away from his base in the Libyan city — a scene depicted in a movie that purports to be a true retelling of the tragedy.
"There never was a stand-down order," Bob, speaking publicly for the first time, told the Washington Post. "At no time did I ever second-guess that the team would depart."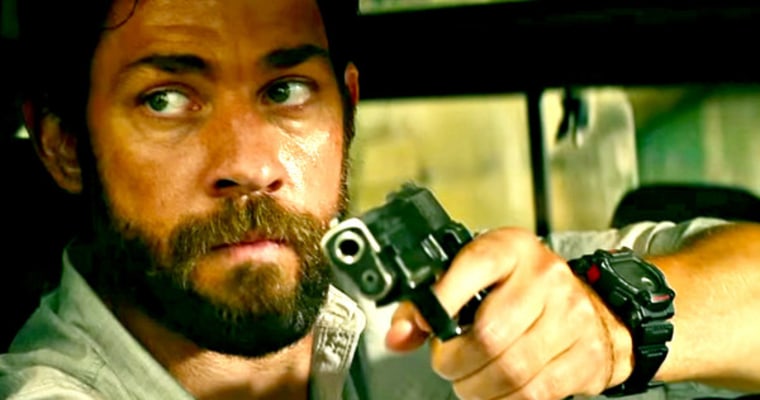 Bob said he was speaking out now, as the movie hits theaters Friday, because "so much of this information has been wrong."
"I thought I would regret it if I didn't," he said.
MItchell Zukoff, the author of the book on which the movie is based, told the Washington Post he stands by the scene and that it is based on first-hand accounts.
While the movie has generally gotten lousy reviews, conservatives have been touting "13 Hours" because it portrays State Department officials — who were taking orders at the time from then-Secretary of State Hillary Clinton — in a bad light.
Clinton is now a Democratic presidential candidate, and Republican front runner Donald Trump has gone ahead and paid for a free screening of the film for Iowa voters ahead of the Feb. 1 caucuses.
A GOP-led house committee investigating the Sept. 11, 2012, attack that left Christopher Stevens, the U.S. ambassador to Libya, and three other Americans dead, concluded in November 2014 there was "no evidence that there was either a stand down order or a denial of available air support."
Not satisfied with that, House Republicans voted to create yet another committee to investigate Clinton and Benghazi.
The Democrats cried foul in September when House Majority Leader Kevin McCarthy suggested on Fox News that the Benghazi committee was formed to hurt Clinton's poll numbers.
The Clinton campaign said Friday it had "no comment" on "13 Hours."