LOS ANGELES — "Guardians of the Galaxy Vol. 2" continued its box office reign this weekend, while "King Arthur: Legend of the Sword" is the summer season's first major flop.
Disney and Marvel's super hero sequel followed up its $145 million opening weekend domestically with an additional $63 million from 4,347 locations. That's a 57% drop, which is in line with expectations, and stronger than some other Marvel Cinematic Universe sequels including "Avengers: Age of Ultron" and "Captain America: Civil War." The film's domestic total is now just shy of $250 million.
"King Arthur," meanwhile, may just want to put that sword back where he found it and pretend this never happened. The release from Warner Bros. and Village Roadshow made only $14.7 million from 3,702 locations — a paltry sum considering its $175 million production budget.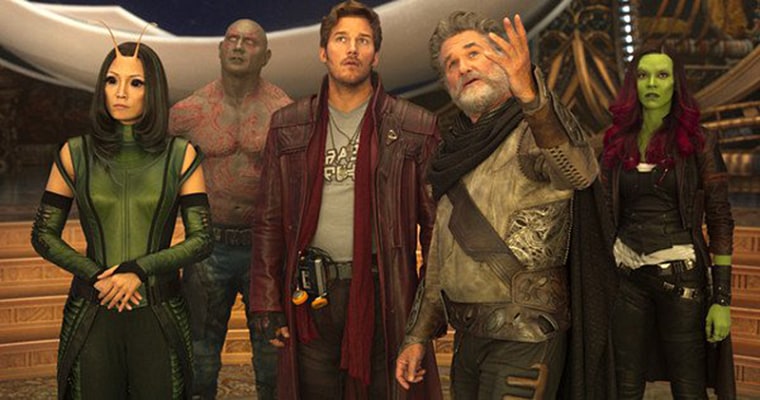 The mythical epic starring Charlie Hunnam in the titular role was critically drubbed (it currently has a 27% on Rotten Tomatoes), but has a relatively high B+ CinemaScore. Director Guy Ritchie had success with a similar re-imagining of longstanding franchise with 2009's "Sherlock Holmes" and its sequel "A Game of Shadows" which both grossed over $500 million worldwide. More recently, though, his spin on "Man From U.N.C.L.E." saw a disappointing take ($110 million globally) despite achieving a bit of a cult and critical following.
This weekend's over major release is neither a box office heavyweight like "Guardians" nor a bust like "Arthur." Fox's "Snatched," starring Amy Schumer and Goldie Hawn as a mother and daughter grabbed $17.5 million from 3,501 theaters, landing it in second overall. The Mother's Day release has been less than adored by critics (from whom it has collectively earned a 36% on Rotten Tomatoes), but audiences have earned it a more positive B CinemaScore. The mid-budget, R-rated comedy was produced by Chernin Entertainment and Feigco Entertainment.
Universal's "The Fate of the Furious" and Fox's "Boss Baby" round out the top five. The former tacked on an additional $5.3 million from 3,067 locations this weekend, raising its domestic total to $215 million. The latter earned $4.6 million from 2,911 locations for grand total of $162.7 million after seven frames.
One limited release managed to break into the top ten as Blumhouse's Tilt label put out "Lowriders" in 295 locations. The film, toplined by Demian Bichir, Gabriel Chavarria, and Theo Rossi, over-performed with $2.4 million, putting it in the eighth slot overall.