Shirley Temple Black, who was one of the most iconic child stars of the 20th century, has died. She was 85.
The dimpled actress found fame at the height of the Great Depression in movies including "Heidi," "Curly Top" and "Bright Eyes" and later served as U.S. ambassador to Ghana and Czechoslovakia.
Temple Black died of natural causes Monday at her home in Woodside, Calif., her publicist confirmed to NBC News early Tuesday.
"She was surrounded by her family and caregivers," a statement released by her family said. "We salute her for a life of remarkable achievements as an actor, as a diplomat, and... our beloved mother, grandmother [and] great-grandmother."
Born in Santa Monica, Calif., in April 1928, Temple Black was enrolled in dance school at the age of three.
After a number of bit parts she stole the show with her rendition of "Baby Take a Bow" in her first feature film, "Stand Up and Cheer."
Audiences around the world flocked to see her in films such as "Curly Top," "The Little Colonel" and "The Littlest Rebel." Licensed merchandise including dolls, dishes, and clothing also capitalized on her wholesome image.
Temple Black was the top box-office draw for four years in a row between 1935 and 1938. She won a special Academy Award in early 1935 for her "outstanding contribution to screen entertainment" in the previous year.
At the height of her fame, Temple Black earned praise from President Franklin D. Roosevelt who called her "Little Miss Miracle" for raising the public's morale during times of economic hardship, even going so far as to say that, "as long as our country has Shirley Temple, we will be all right."
She even had a drink named after her, an appropriately sweet and innocent cocktail of ginger ale and grenadine, topped with a maraschino cherry.
However, the star's popularity waned in her late teens.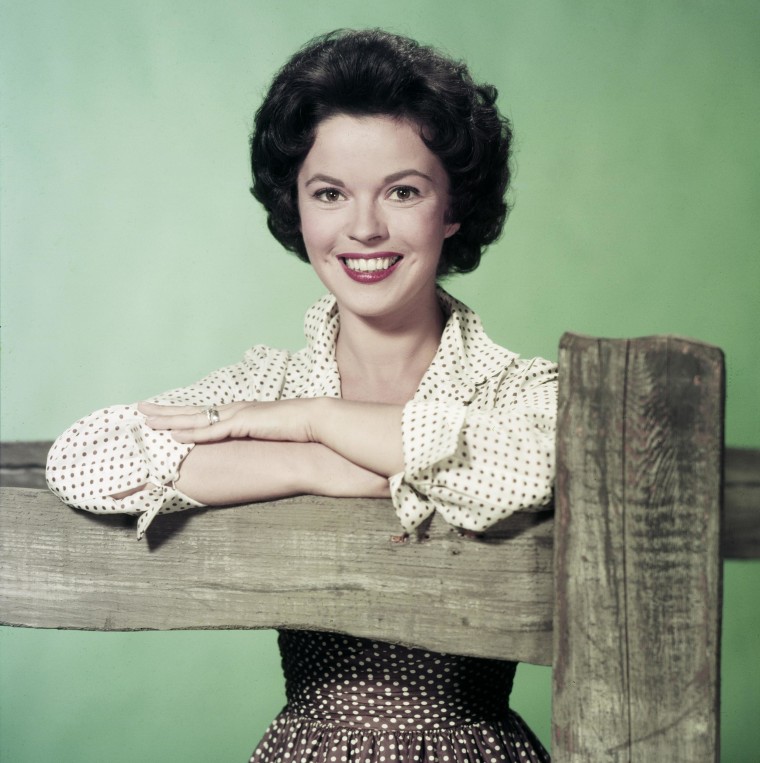 She married Charles Black in 1950, a marriage that lasted until his death in 2005 at age 86.
Temple Black went on to sit on the boards of corporations and organizations including the Walt Disney Company, Del Monte and the National Wildlife Federation. She unsuccessfully ran for Congress as a Republican in 1967. She was appointed as America's ambassador to Ghana in 1974.
In 1988, Temple Black became the first person to achieve the rank of honorary Foreign Service officer of the United States and a year later she took up the post of ambassador to Czechoslovakia, where she served until 1992.
In 1999, the American Film Institute ranking of the top 50 screen legends ranked Temple at No. 18 among the 25 actresses.
"I have one piece of advice for those of you who want to receive the lifetime achievement award. Start early," she quipped in 2006 as she was honored by the Screen Actors Guild.
Temple Black is survived by children Linda Susan, Charlie Jr. and Lori, along with granddaughter Teresa and two great-granddaughters Lily and Emma.
A remembrance guest book will be available at www.shirleytemple.com, her family said.
Contributions in her memory can be made to the Commonwealth Club of California's 2nd Century Campaign or to the Education Center at the Academy Museum of Motion Pictures in Los Angeles.
The Associated Press contributed to this report.