One of Iran's more outspoken movie stars says she's giving up her seat at this year's Academy Awards as a "protest" against President Donald Trump.
Taraneh Alidoosti, whose drama "The Salesman" is nominated for Best Foreign Language Film, announced on social media Thursday that she's skipping the Oscars next month because "Trump's visa ban for Iranians and others is a racist move and unacceptable."
Alidoosti — described as the Natalie Portman of Iran by The New York Times — was responding to reports that Trump plans to temporarily bar visas for refugees and others from certain African and Middle Eastern countries as a precaution against terrorism.
Related: Iranian Voices Slam Donald Trump's Reported Visa Ban as 'Shameful'
A draft executive order obtained by media outlets say the countries under the ban — including Iran, Syria, Iraq, Libya and Somalia — all have majority Muslim populations. Trump on the campaign trail also proposed an outright ban on any Muslims entering the United States, although such a move has not been announced since he took office last Friday.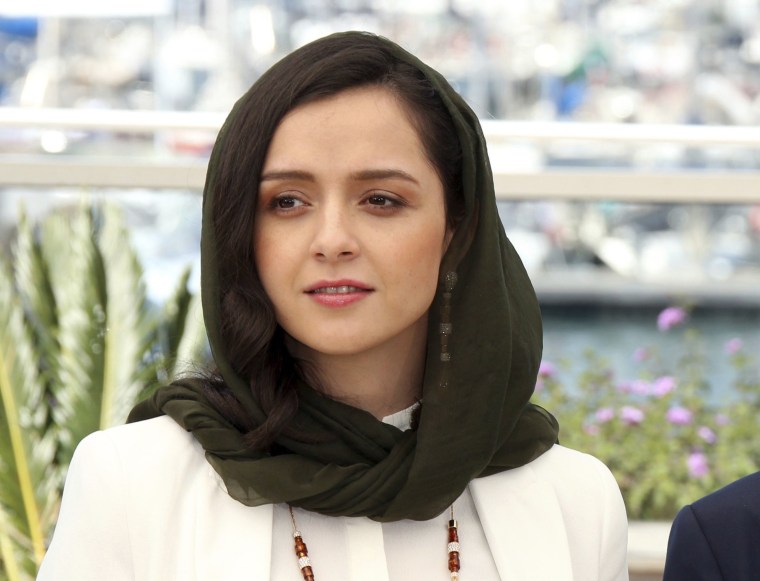 Reuters reported that the visa-related ban, which could be announced this week, wouldn't affect cases involving religious minorities escaping persecution.
Civil liberties groups such as the ACLU have blasted Trump's immigration-related executive orders appearing to clamp down on the number of undocumented people in the United States.
Trump said Thursday at a GOP retreat in Philadelphia that one of his goals as president is fighting "radical Islamic terrorism."
Alidoosti, 33, is one of a growing number of Iranians or Iranian-Americans who are speaking out about Trump's reported visa prohibition.
Related: Five Things to Know About 89th Academy Awards Contenders
The National Iranian American Council said in a statement this week that Trump is "making good on the most shameful and discriminatory promises he made on the campaign trail."
Alidoosti has courted controversy previously when she was seen last year with a "woman power" tattoo on her arm — having ink is frowned upon by hard-liners in her country — and defended herself as a proud feminist.
She tweeted at the time that "feminism doesn't mean antiman or antifamily. Feminism means that each human aside from his or her gender has the right to an individuality and according to that, to choose the life that she or he wants."
Alidoosti plays one of the two leads in the Farsi-language "The Salesman," a revenge-gone-wrong movie directed by Oscar-winning Iranian filmmaker Asghar Farhadi and screened at the Cannes Film Festival last May.
Directors of Oscar-nominated foreign language films are given four tickets to the awards ceremony and can hand them out accordingly. It's unclear if Farhadi already planned to bring Alidoosti to the Feb. 26 event.