NEW YORK — A dress worn by Judy Garland in the 1939 movie "The Wizard of Oz" sold for $1.56 million at an auction in New York on Monday.
The blue and white gingham dress, one of 10 thought to have been made for Garland in her role as Dorothy in the movie, was among the top items in the Bonham's and Turner Classic Movies Hollywood memorabilia auction.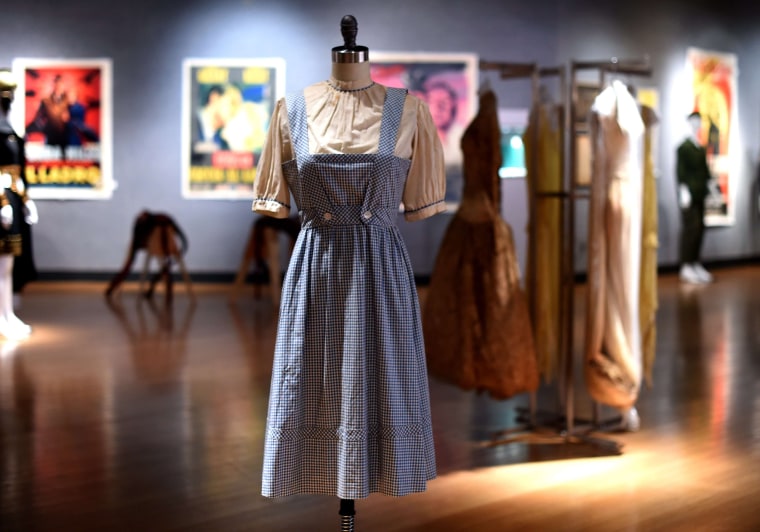 Described as bearing sweat stains around the neck but in good condition, it had been expected to sell between $800,000 and $1.2 million.
Monday's $1.56 million sale price includes commission. The buyer was not identified.
A year ago, the Cowardly Lion costume worn by actor Bert Lahr in the movie sold for almost $3.1 million at a Bonham's auction.
The most expensive item of movie memorabilia clothing was Marilyn Monroe's ivory pleated "Subway" dress from the 1955 movie "The Seven Year Itch," that sold at auction in California in 2011 for $5.6 million.