At an age when many are still struggling to find a career, Damien Chazelle has reached the pinnacle of his field by the winning best director Oscar for romantic musical "La La Land."
Chazelle was the favorite going into Sunday's ceremony after clinching Directors Guild and Golden Globe awards for the the film which pays homage to love, jazz and Hollywood.
So how the heck did the 32-year-old become the youngest person to win a directing Oscar?
Start early
It's helpful if you come from a super-smart family. Both his parents, Bernard and Celia Chazelle are professors — he teaches computer science at Princeton, she teaches history at The College of New Jersey.
Knowing early on what you want to do also helps.
"Filmmaking's been on his mind for about 30 years," Bernard Chazelle, his Paris-born father, told NJ.com.
By the age of three, the younger Chazelle had announced that he wanted to make movies.
But a love of music has also been a persistent melody in Chazelle's life and he studied jazz at an early age. His previous movies — "Guy and Madeline on a Park Bench" and "Whiplash" — both also have music at the core.
Chazelle, who grew up in Princeton, New Jersey, showed promise soon after arriving at Harvard.
Professor Alfred Guzzetti told the Boston Globe that the young man's work "jumped out at me. He was a really nuanced and sophisticated and articulate writer. And that's not true of all Harvard students."
Robb Moss, another professor at the university's Department of Visual and Environmental Studies, taught Chazelle video in freshman year. He told the Globe that people were drawn to him "because he's a really lovely person."
"Damien is the kind of person who can put together a good team and lead a crew," he said. "So much of 'La La Land' is corralling the people around him."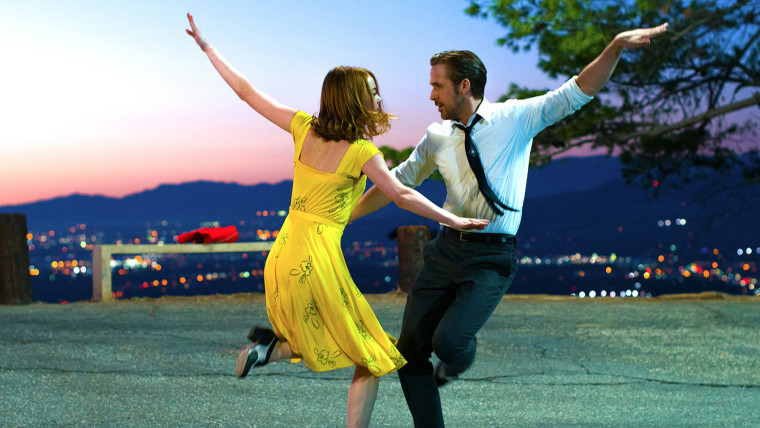 Chazelle didn't mess around right after college, either. Independent jazz musical "Guy and Madeline on a Park Bench" has been described as an extension of his thesis.
The 2007 grad started winning early in show biz, too. Within a few years, "Guy and Madeline on a Park Bench" was being hailed for its charm and for being "aurally delightful."
In the 2015 "Whiplash," Chazelle took a darker turn.
Rolling Stone described the movie about a jazz drummer at a top music school and his controlling teacher as a "diabolically entertaining spellbinder."
Lean on the classics
While he's been praised for making a musical for the age of the millennial, Chazelle drew heavily from the classics in "La La Land."
He has said he found inspiration in Hollywood musicals from the 1930s to the 1960s as well as the 1964 French musical "The Umbrellas of Cherbourg," a story of star-crossed lovers.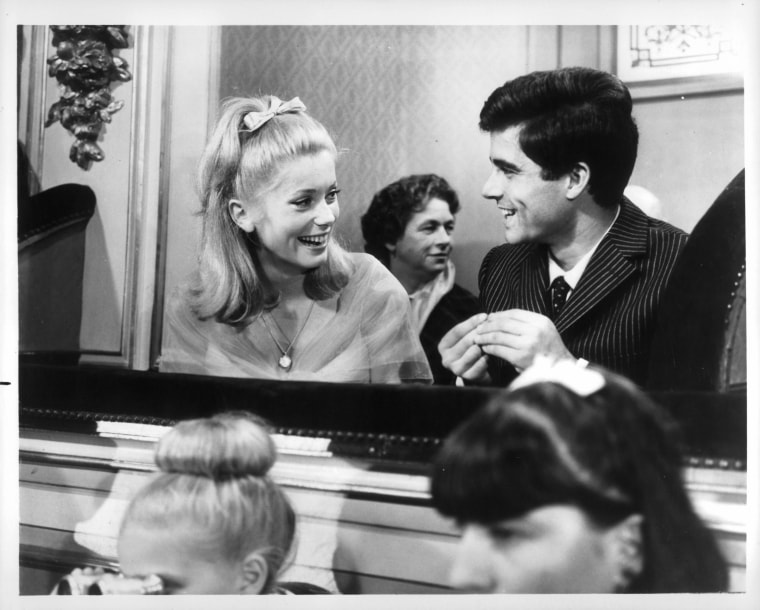 Casting Emma Stone and Ryan Gosling — who have time-tested on-screen chemistry — was also a nod to the past.
"I love the idea of a recurring pair. To me, it brings to mind Fred and Ginger, Bogey and Bacall, Katharine Hepburn and Spencer Tracy," he told Reuters in December.
While drawing on Hollywood's golden era for inspiration, Chazelle focused on making a modern film.
"It was taking the magic that we love from old Hollywood musicals but making it feel very gritty and real and contemporary," he said. "In this movie, I wanted to do the same thing but from a different angle, in a more lush, romantic and bigger way."
"La La Land" also collected six awards, including honors for cinematography, production design, score, and the song "City of Stars."
Be an idealist
With superhero movies and franchises dominating the box office in recent years, a musical would not seem a natural vehicle for success in Hollywood.
"Being a musical, that alone was already a challenge to get money for, but as it was not based on anything, it's frustrating that the original movie has become this rarity," he told Reuters.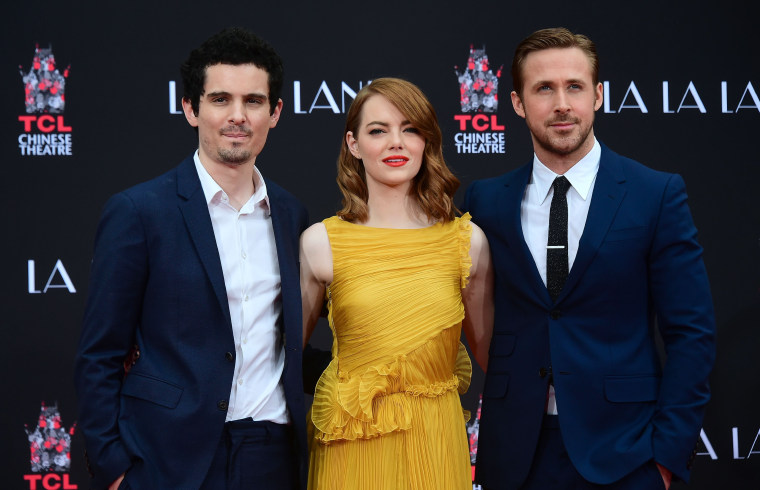 But that didn't stop Chazelle, who got a boost when "Whiplash" won three Oscars.
Movies should also mean something, the young director maintains.
"I would hope that the movie gives some kind of hope," Chazelle said of "La La Land," this time to the L.A. Times.
But "La La Land" wasn't a quick turnaround.
Chazelle told the paper that he wrote the movie's script six years ago "in a very different time, in what seemed for me a more hopeful time in the world."