Oscar voters lavished 13 nominations on "The Shape of Water" on Tuesday, including best picture, giving the whimsical science-fiction romance an edge in an unusually wide-open race.
Greta Gerwig became the fifth woman nominated for best director at the Academy Awards. "Lady Bird," the coming-of-age comedy she also wrote, scored five nominations, including best picture.
The seven other movies competing for the top prize are sensitive love story "Call Me by Your Name," Winston Churchill biopic "Darkest Hour," World War II drama "Dunkirk," satirical horror hit "Get Out," lush period piece "Phantom Thread," Pentagon Papers docudrama "The Post," and acerbic revenge comedy "Three Billboards Outside Ebbing, Missouri."
"Three Billboards," which centers on a mother desperate for vengeance after the rape and murder of her teen daughter, pocketed seven nods — including one for its lead actress, Frances McDormand, who is widely considered a lock to win. The film took home top honors at the Golden Globes earlier this month.
The sexual misconduct scandals roiling Hollywood, fueled by the #MeToo movement, cast a long shadow over the Oscar race. James Franco, who was accused of inappropriate sexual behavior just days before voting ended, was not nominated for his turn in "The Disaster Artist," a behind-the-scenes comedy he also directed. Franco won the best actor in a comedy award at the Golden Globes.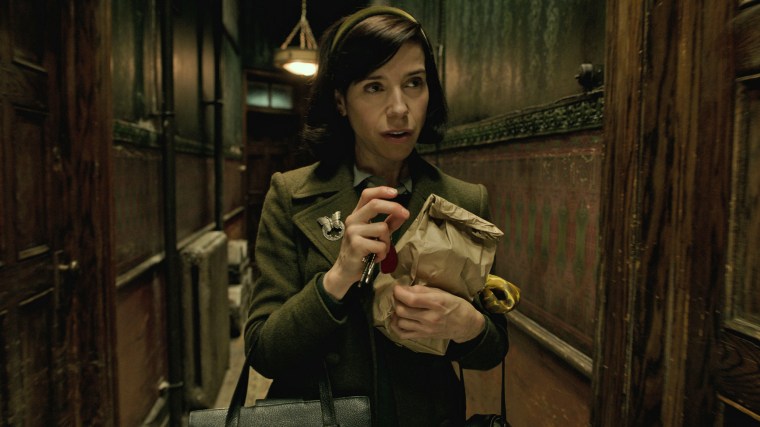 The best director category emerged as a referendum on gender inequality in the entertainment industry. Gerwig follows four other women: Lina Wertmuller, Jane Campion, Sofia Coppola and Kathryn Bigelow, who won an Oscar for her Iraq war drama "The Hurt Locker."
"The Shape of Water," directed by Mexican auteur Guillermo del Toro, came close to tying the Oscars record of 14 nominations shared by "All About Eve," "Titanic" and "La La Land." The lauded movie stars Sally Hawkins as a mute janitor who falls in love with a sea creature.
The producers of the broadcast surely hope it goes off without a hitch after last year's show climaxed with a mix-up: "La La Land," the candy-colored musical, was incorrectly announced as the best picture before "Moonlight" was awarded the prize. This year, the Academy and the accounting firm PricewaterhouseCoopers reportedly have a plan to avoid another mistake.