Peter Bogdanovich, the Oscar-nominated filmmaker who parlayed his youthful obsession with American cinema and formative experience as a critic into a career as the director of 1970s classics such as "The Last Picture Show" and "Paper Moon," died Thursday.
He was 82.
Bogdanovich died of natural causes just before 1 a.m. on Thursday, according to his daughter, Antonia Bogdanovich.
"We would like to ask for your respect of our privacy while we mourn the death of our loved one, our precious man," she said in a statement.
In his glory days, Bogdanovich was considered a moviemaking wunderkind, celebrated for his technical mastery and encyclopedic knowledge of film history. He championed old guard directors and emulated classical styles, producing work at once nostalgic and forward-looking.
In his 20s, he churned out monographs on Golden Age auteurs like Orson Welles and Howard Hawks. He was just 32 when the melancholy coming-of-age portrait "The Last Picture Show" (1971) debuted in theaters, dazzling critics and collecting eight Oscar nominations.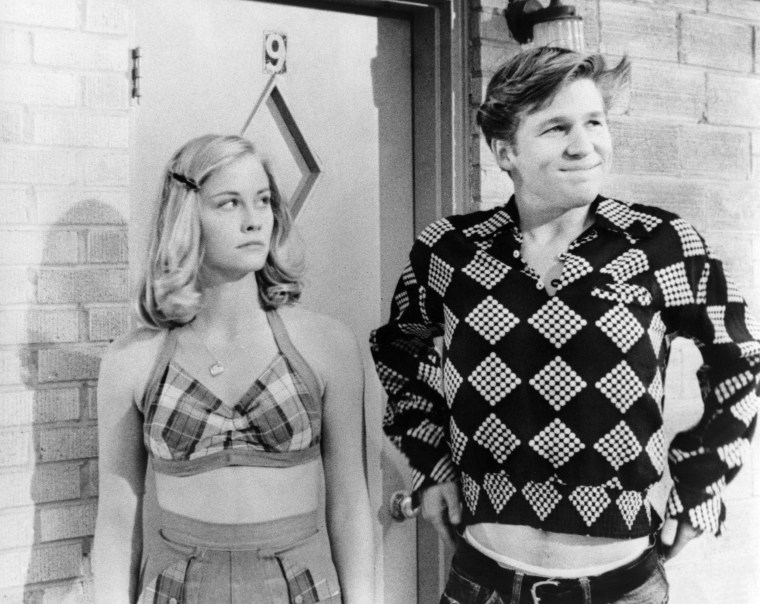 He rose to national prominence during the "New Hollywood" wave of the late 1960s and '70s, a time when iconoclastic young directors like Martin Scorsese and Francis Ford Coppola got the keys to the proverbial kingdom.
Bogdanovich's career was a rollercoaster. He followed "The Last Picture Show" with two hits: the screwball pastiche "What's Up, Doc?" (1972) and the father-daughter dramedy "Paper Moon" (1973).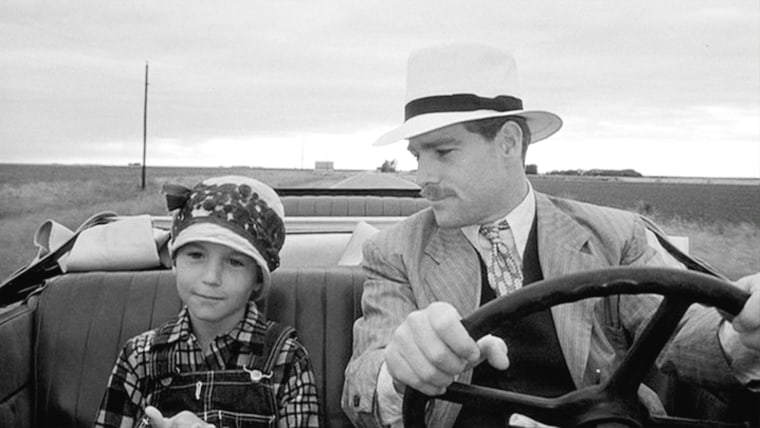 But those back-to-back successes were followed by a string of commercial failures that were said to have tarnished his reputation, including the literary adaptation "Daisy Miller" (1974).
Bogdanovich's filmography was oftentimes overshadowed by his turbulent personal affairs, especially a life-altering tragedy.
In the summer of 1980, Bogdanovich's girlfriend, model and actor Dorothy Stratten, was murdered by her estranged husband. The killing led Bogdanovich to take a four-year hiatus from directing and shadowed the rest of his life.
In recent decades, Bogdanovich made films only intermittently, and almost never with the same commercial visibility or critical notices of his early works. But he remained a cult figure among cinephiles — the ascot-wearing raconteur who had seen everything and could expertly mimic old movie stars.
Bogdanovich was born in Kingston, New York, on July 30, 1939. When he was a teenager, he studied acting with the influential Stella Adler, and he later appeared in small-scale theatrical productions.
He idolized the A-list stars of the Hollywood studio system: Cary Grant, James Stewart, William Holden.
"I just wanted to be like those people on the screen," Bogdanovich told The Los Angeles Times in 1972. "I wanted to look like Bill Holden, because I wanted to be a real American boy and do all those wonderful things."
He continued to perform onstage through the 1950s, eventually directing an Off-Broadway production of Clifford Odets' show business melodrama "The Big Knife" in 1959.
But soon enough, Bogdanovich's passion shifted from acting to film journalism and criticism, with a particular emphasis on reviving the classical genres of the 1930s and '40s — and honoring the legacies of illustrious directors.
In the early '60s, he wrote acclaimed monographs about Welles, Hawks and Alfred Hitchcock for the Museum of Modern Art. He endeared himself to these directors, interviewed many others, and cultivated a complex friendship with Welles.
"I've gotten some very important one-sentence clues, like when Howard Hawks turned to me and said, 'Always cut on the movement and no one will notice the cut,'" he once told The Associated Press. "It was a very simple sentence but it profoundly effected everything I've done."
He also contributed articles to Esquire and Cahiers du Cinéma, a French publication that helped popularize what eventually became known in the U.S. as the "auteur theory" — the idea that a director was a film's supreme "author."
He then turned to making his own films, starting out as an assistant to the B-movie maestro Roger Corman on projects like "The Wild Angels" (1966) and "Voyage to the Planet of Prehistoric Women" (1968).
Corman gave Bogdanovich the backing to make his first full-fledged feature film, the suspense thriller "Targets" (1968), the story of a Vietnam veteran who goes on a killing rampage. Bogdanovich wrote the story with his then-wife, Polly Platt, who at the time was his most important creative collaborator.
Next up was "The Last Picture Show," a black-and-white adaptation of a novel by Larry McMurtry.
The film, inspired partly by the works of Western master John Ford, centered on a group of high school students (played by Jeff Bridges, Timothy Bottoms and Cybill Shepherd) drifting through a sleepy Texas town in the 1950s.
"The Last Picture Show" was hailed for its moody cinematography, soul-baring performances and frankness about human sexuality. It garnered eight Academy Award nods (including best director) and nabbed two (for Ben Johnson and Cloris Leachman).
"I was moved by the reviews," Bogdanovich told The New York Times in 1971. "The picture seems to have brought a melancholy poetry out of the critics by which I feel quite flattered. All the reviews were strangely personal. I suspect most of the critics are of an age to have grown up at the time of the movie."
Bogdanovich began an affair with Shepherd during shooting that eventually led to the end of his marriage to Platt, who handled production design on the project. In recent years, Platt's contributions to modern American film culture have received more attention.
"What's Up, Doc?" was Bogdanovich's love letter to the antic screwball comedies of the 1930s and '40s, laced with allusions to Hawks' "Bringing Up Baby" and other classics.
"Paper Moon," a Depression-era dramedy, starred Ryan O'Neal as a con man who takes the road with a 9-year-old girl who might be his daughter. Tatum O'Neal, his real-life daughter, played the girl and won an Oscar for her performance.
Bogdanovich's hot streak at the box office ended with the Henry James adaptation "Daisy Miller," starring Shepherd in the title role.
Three more commercial failures followed: "At Long Last Love" (1975), "Nickelodeon" (1976), and "Saint Jack" (1979). (In recent years, however, certain critics have reappraised all four bombs, finding artistic virtues that were obscured by bad ticket sales.)
Bogdanovich's output in the '80s was mixed, beset by financial struggles and the new demands of a rapidly changing industry that prized blockbusters over personal storytelling.
"They All Laughed" (1981), an oddball ensemble romantic comedy, featured a supporting turn by Stratten, who was having an affair with Bogdanovich.
But then tragedy struck. Stratten was murdered by her estranged manager and husband, Paul Snider, who killed himself on the same day. (The events that led to the killing were later dramatized in the movie "Star 80.")
Bogdanovich, reeling from the loss, took a break from moviemaking. He returned with the Cher drama "Mask" (1985) and went on to make films like "Illegally Yours" (1988) and "Texasville" (1990), a follow-up to "The Last Picture Show."
Nearly nine years after Stratten's death, the 49-year-old Bogdanovich married her younger sister Louise Stratten, who was just 20 at the time. They divorced in 2001, but continued living in the same house in Los Angeles with her mother.
"The whole thing about my personal life got in the way of people's understanding of the movies," Bogdanovich told the AP last year. "That's something that has plagued me since the first couple of pictures."
Bogdanovich, a folk hero to young indie darlings like Wes Anderson and Noah Baumbach, made occasional on-screen appearances. He showed up in the Baumbach films "Mr. Jealousy" and "While We're Young," and he had a recurring role as a smug psychiatrist on HBO's "The Sopranos."
He wrote several books about movies, including "Peter Bogdanovich's Movie of the Week," "Who the Devil Made It: Conversations with Legendary Film Directors" and "Who the Hell's in It: Conversations with Hollywood's Legendary Actors."
In an interview with The New York Times published in 2002, Bogdanovich spoke ruefully about the highs and lows of his career.
"I'm not bitter," he said. "I asked for it. Success is very hard. Nobody prepares you for it. You think you're infallible. You pretend you know more than you do. Pride goeth before the fall."