The little white house immortalized in the 1984 film "Purple Rain" was quietly bought by the very man who helped catapult it into a local landmark in Minneapolis.
Prince paid $117,000 last August — eight months before his death — for the two-story fixer-upper, all cash, the Star Tribune first reported Tuesday.
Selling agent Deborah Larson of real-estate firm Coldwell Banker Burnet said she got a surprise call from a woman in California inquiring about the home when it was listed one year ago.
The woman offered to pay outright, but Larson was already wary after getting inquiries from Prince fans who weren't actually serious.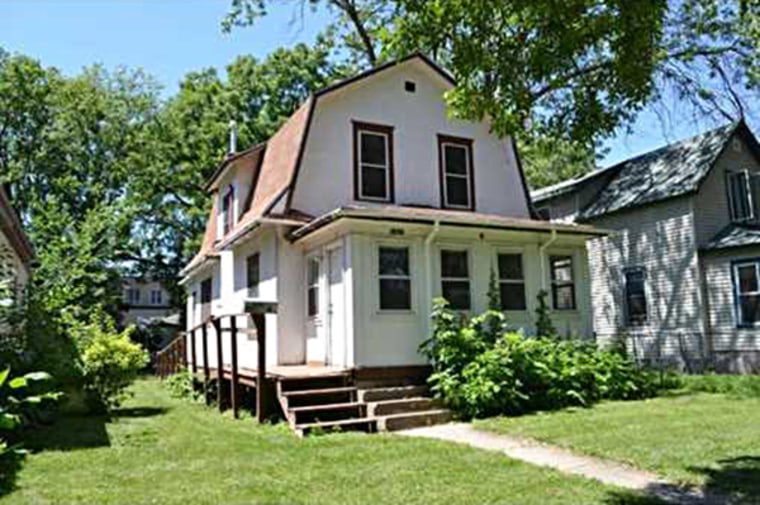 But as the process moved forward and the paperwork formalized, the name on the document caught Larson's attention: It was Prince's NPG Music Publishing.
Larson told NBC News that she was astounded by how quickly everything moved.
"They really didn't have a plan," Larson said of the buyers. "Their thing was they saw it on social media, they got wind of it and probably wanted to secure it as fast as possible to decide what to do later."
Prince ended up purchasing the three-bedroom home, which was listed as needing repairs, for more than the $110,000 the seller was seeking.
After Prince's death in April by an accidental overdose of the powerful painkiller fentanyl, the property became part of his estate.
Prince never actually lived in the home — but it was widely featured in the semi-autobiographical cult-classic "Purple Rain," in which he played a rocker on the rise named The Kid.
It's unclear what the plans were for the house, but Prince's actual residence, known as Paisley Park, could be turned into a tourist attraction, according to probate court filings.