/ Source: Associated Press
MELBOURNE, Australia — Rebel Wilson was devastated by a series of magazine articles that she says painted her as a liar and subsequently cost her roles in Hollywood, a lawyer for the actress said Monday.
Wilson is suing Australian publisher Bauer Media for defamation over several articles published in 2015 that the Australian-born actress said led to her film contracts being terminated.
At the opening of the trial in the Supreme Court of Victoria on Monday, Wilson's lawyer, Matthew Collins, said his client was "cut to the core" when she learned 1.5 million people had read an article online that said she had lied about her name, age and upbringing in Australia. Collins said the articles were published to coincide with a high point in Wilson's acting career, including the release of "Pitch Perfect 2."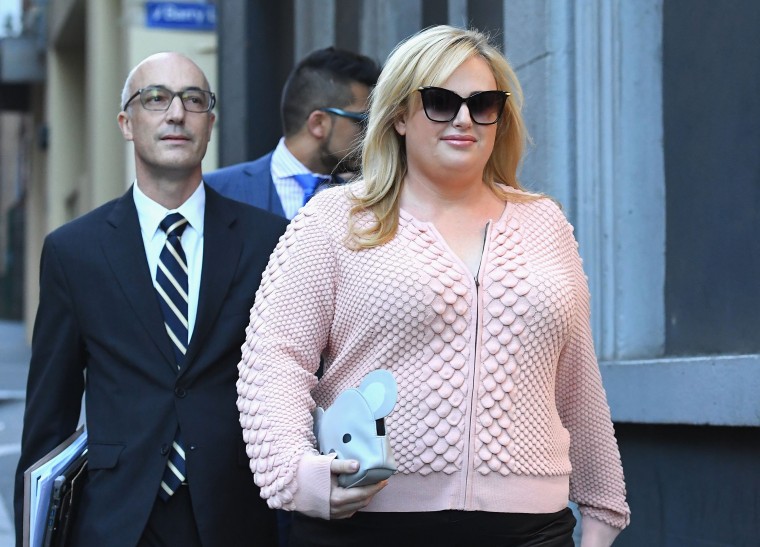 "She thought she'd never been hit with such nastiness, coincided to time with the pinnacle of her career," Collins told the court.
Collins said Wilson was subsequently fired from several movie roles.
The actress, known for her work in comedies such as "Pitch Perfect" and "Bridesmaids," flew to Melbourne for the three-week trial and sat in court on Monday alongside her sister. She is expected to testify at a later date.
Wilson is seeking unspecified damages from the publisher.
A lawyer for Bauer Media rejected the argument that the articles had harmed Wilson, telling the court that no reasonable reader would have thought any less of the actress by reading them.
"They weren't nasty articles," lawyer Georgina Schoff said.
Schoff also said the articles were factual, telling the court that Wilson did not grow up in the "ghetto" of Sydney as the actress previously said in interviews. In fact, Schoff said, Wilson attended an elite private boarding school.