Tony Burton, who played Apollo Creed's inspirational boxing trainer in the "Rocky" franchise after his own glory days as a young prizefighter, died Thursday, his family said. He was 78.
Burton, a native of Flint, Michigan, died of pneumonia at a Southern California hospital, his wife, Aurelian, told The Associated Press.
His younger sister, Loretta "Peaches" Kelley, told MLive.com that his declining health kept him from seeing last year's "Rocky" spinoff, "Creed," in which he did not appear — although his character, Duke, is mentioned.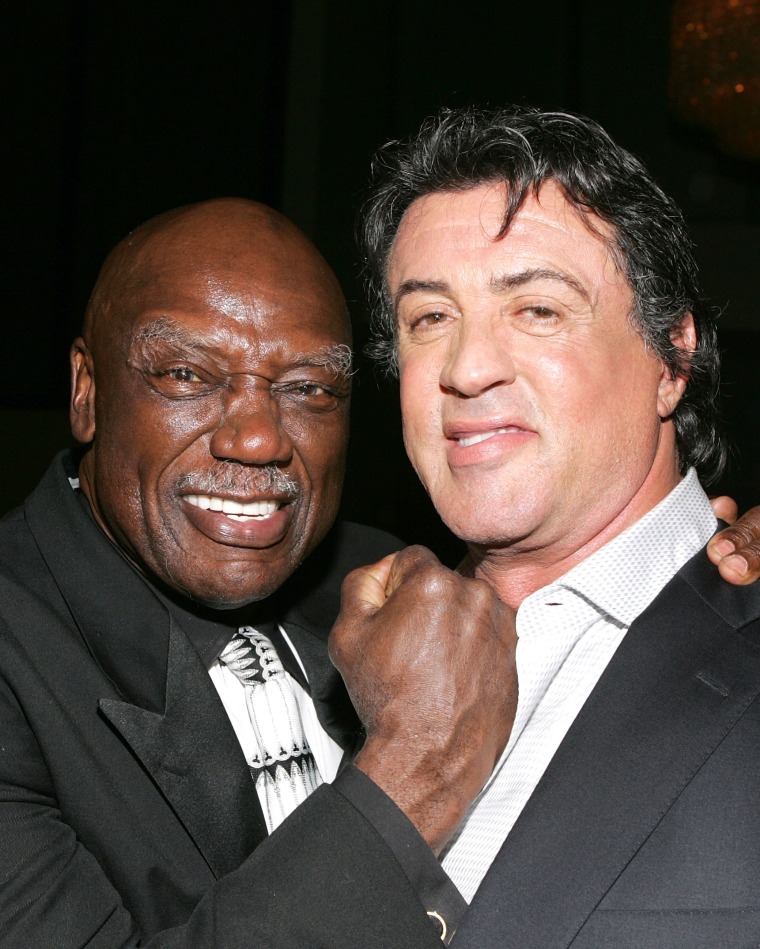 "There's a scene in the restaurant of that movie where his picture is on the wall," Kelley said. "We didn't talk about ('Rocky') a lot. I mean we were excited, but other people were more excited. Whenever he would come home (to Flint) other people would just come over."
Burton was only one of four actors, including "Rocky" star Sylvester Stallone, to appear in all six movies in the franchise.
Tweets from Carl Weathers, who played Apollo Creed, and from MGM Studios, which distributed "Creed," confirmed Burton's death.
"Sad news. RIP Tony Burton. His intensity and talent helped make the Rocky movies successful," Weathers wrote.
Burton, a graduate of Flint Northern High School in 1955, played football and baseball before turning his attention to the ring. Six feet tall and strapping, he won two Flint Golden Gloves light heavyweight titles in 1955 and 1957, then fought professionally for two more years before pivoting to a new career: acting.
His experience came in handy. In "Rocky IV," uttering perhaps his most famous line, Burton's character is pained when he sees Apollo Creed getting outmatched on the canvas by a Russian opponent: "Throw the damn towel!" he screams, stopping the fight.
Besides "Rocky," Burton also had roles in 1980's "The Shining," in which he played a garage owner, and in the 1986 comedy "Armed and Dangerous."