To paraphrase Obi-Wan Kenobi, this movie has become more powerful than we could have possibly imagined.
Fueled by hype and a nostalgic yet progressive script, "Star Wars: The Force Awakens" has conquered "Avatar" for the title of No. 1 North American movie of all time — in just 20 days.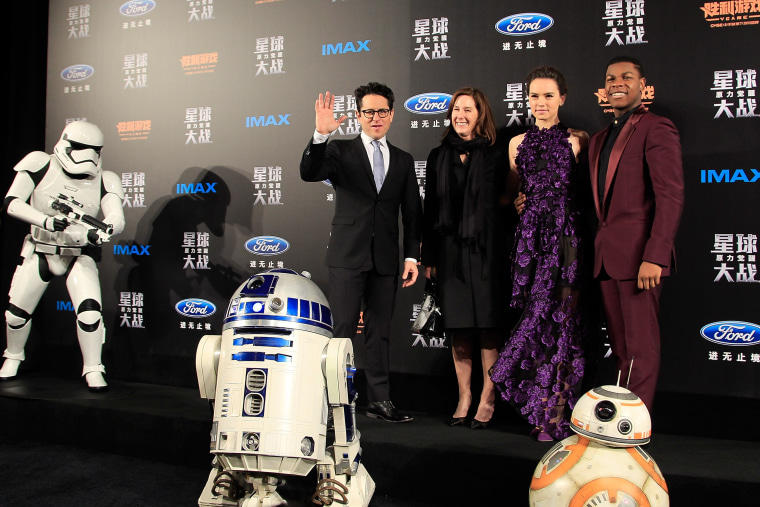 According to to a release from Disney, J.J. Abrams' "Star Wars" earned enough at the box office on Wednesday to pass "Avatar's" $760.5 million lifetime gross.
"We are humbled and grateful to announce that, thanks to fans new and old, 'Star Wars: The Force Awakens' is now the highest grossing film of all-time at the domestic box office," read a "Thank You" posting on StarWars.com, the franchise's official site.
The global box office record still belongs to "Avatar," however, with James Cameron's blue heroes taking in nearly $2.8 billion since its 2009 release.
"The Force Awakens" has earned $1.6 billion around the world to date.
The world-wide race to the top will undoubtedly heat up when "Star Wars" opens in China on Saturday, Jan. 9.
Of course, adjusting for inflation, "Star Wars: TFA" isn't even in the top five domestic money makers. "Gone With the Wind" remains the highest-grossing film in history with $1.7 billion and the first "Star Wars" is runner-up with $1.5 billion.
"Star Wars: The Force Awakens" is in 21st place behind classics such as "The Sound of Music," "E.T.: The Extra Terrestrial" and "Titanic."