LOS ANGELES — The reaction was strong to "Star Wars: The Force Awakens" at the film's world premiere in Hollywood.
Inside the TCL Chinese Theatre, the audience began cheering Monday from the moments the movie's first words appeared on screen and reacted excitedly to seeing the return of Han Solo and Chewbacca after a 32-year hiatus.
The audience also greeted newcomers, such as Gwendoline Christie's Captain Phasma and Daisy Ridley's Rey, with vocal enthusiasm and loudly gasped at the film's various twists and turns.
For many of the celebrity guests in attendance, they wholeheartedly approved of director J.J. Abrams' vision for the first new live-action "Star Wars" film in a decade.
"I loved it," actor-director Zach Braff told The Associated Press immediately after the premiere. "I thought J.J. did an amazing job. My favorite part was just seeing the camaraderie between the veteran and the new cast members."
"The Force Awakens" mixes old-school characters, such as Harrison Ford's Han Solo and Carrie Fisher's Leia Organa, with a new cast that includes John Boyega, Adam Driver and the spherical droid BB-8.
Related: Grab These 7 Geeky Gifts for 'Star Wars' Fans
Patton Oswalt said "The Force Awakens" represented a return to what made him fall in love with "Star Wars" in the first place.
"It was a lot of fun," the actor-comedian said after watching the film. "I had the same feeling as when I would watch these films as a kid."
Disney screened "The Force Awakens" simultaneously at three Hollywood venues, with the cast and crew watching the film together inside the adjacent Dolby Theatre.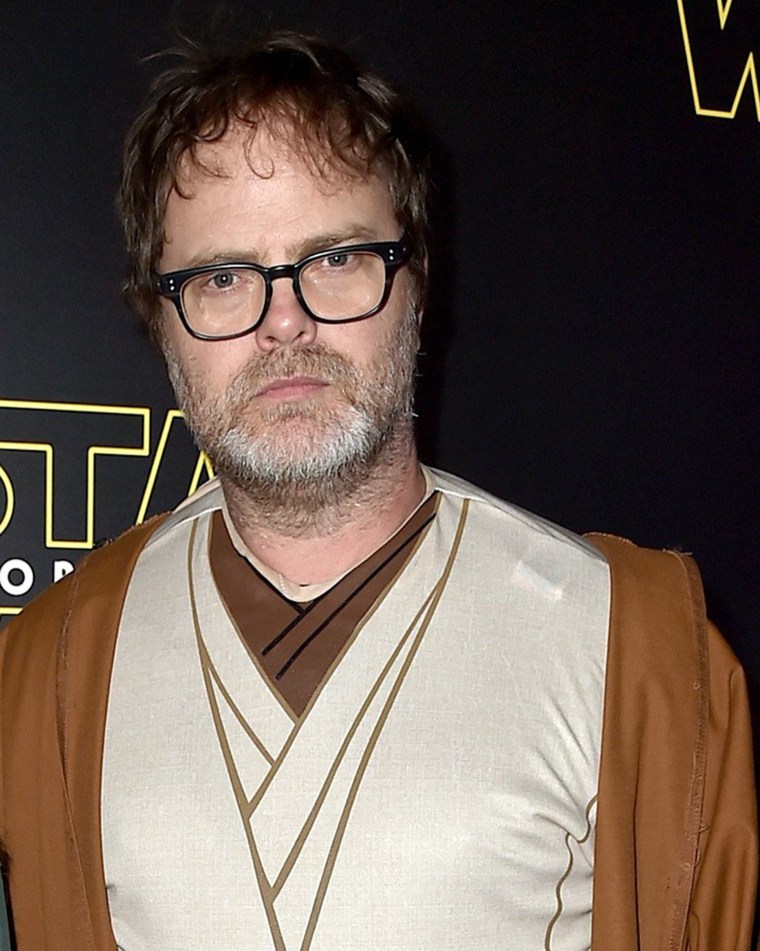 "The Force Awakens" will be released publicly Friday. It has already broken presale ticket records, and many fans are eager to see the reunion of original trilogy characters last seen in 1983's "Return of the Jedi."
While most stars opted for chic red carpet attire, Joseph Gordon-Levitt showed up dressed as Yoda and actor-comedian Rainn Wilson dressed as a Jedi.
"It was epic, awesome and perfect," Wilson, who stared in "The Office," told Variety.com.
Actress Geena Davis let out a whoop from her seat as soon as the film ended. "I loved everything about it," she said. "Especially Rey."
Brett Morgan, director of Kurt Cobain documentary "Montage of Heck," actually took it a step further and called it "the best blockbuster since the original."