Global blockbuster movie "Star Wars: The Force Awakens" broke records in China with an estimated $33 million in ticket sales on its first day in the world's second-largest film market, the Walt Disney Co. said Saturday.
The figure represents the Disney film studio's biggest opening day ever in China and the highest Saturday opening day in the country in industry history, the company said.
"Force Awakens," the seventh installment in the science fiction franchise created by George Lucas, is the top-grossing movie of all time in the biggest movie market — the United States and Canada — and has set records around the world.
Global sales through Thursday reached $1.6 billion, Disney said. Updated results will be released on Sunday.
China will help decide if "Force Awakens" tops "Avatar" as the highest-grossing film in Hollywood history. "Avatar" took in $2.8 billion after its December 2009 debut.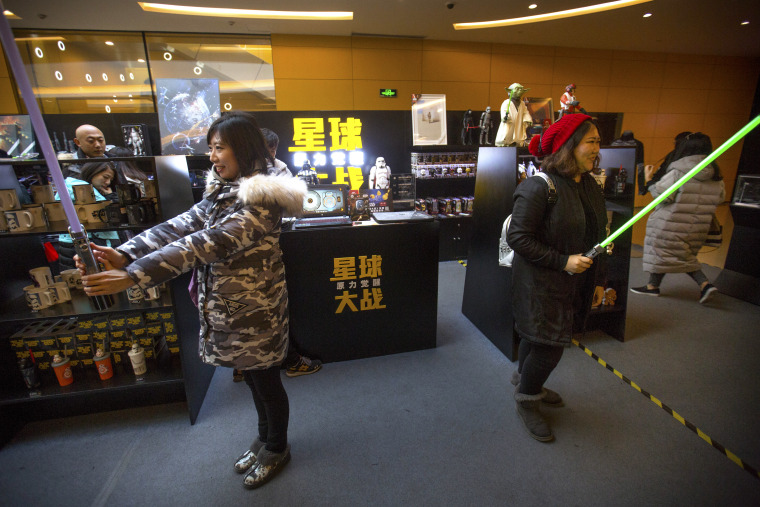 The "Star Wars" film saga that began in 1977 had not been a cultural phenomenon in China like it was in other countries. The original movies weren't shown in Chinese theaters until last June. Disney launched a marketing blitz to build buzz, featuring 500 Stormtroopers on the Great Wall and promotions with a pop star dubbed China's answer to Justin Bieber.