Mesa sad!
Jar Jar Binks — voted in 2006 as the most annoying character in movie history — is "definitely" not in "The Force Awakens," the seventh "Star Wars" movie premiering Dec. 18, producer Kathleen Kennedy confirmed at a closed-door press event over the weekend.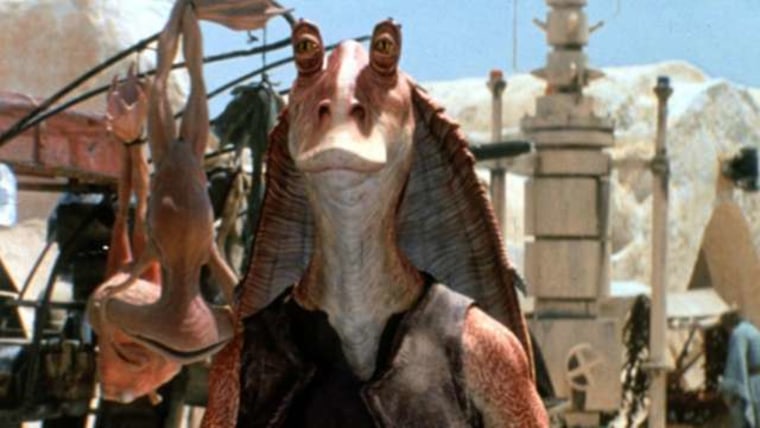 Jar Jar Binks, a bumbling comic-relief Gungan from the planet Naboo, made his debut in the first "Star Wars" sequel, "The Phantom Menace," in 1999.
Denunciations of the character's speech and manner, evoking memories of blackface minstrelsy, followed swiftly — The Wall Street Journal called him "a Rastafarian Stepin Fetchit on platform hoofs."
The character was so hated that his name became an entry in the online Urban Dictionary as "something that ruins all that comes after it."
Kennedy was asked about the character at a press event in Los Angeles, which was kept secret over the weekend to eliminate leaks but was allowed to be reported Monday.
Related: 'This' Is the First Word of 'Star Wars: The Force Awakens'
"Jar Jar is definitely not in the movie," she declared.
And there was much rejoicing.