LOS ANGELES — Richard Glatzer, who co-wrote and directed the Alzheimer's drama "Still Alice" while battling ALS, died Tuesday in Los Angeles. He was 63.
Diagnosed in 2011 with ALS, also known as Lou Gehrig's Disease, Glatzer took on the project of "Still Alice" alongside husband Wash Westmoreland in a very early stage of the disease.
During the 23-day shoot, Glatzer communicated with one finger using a text-to-speech app on his iPad. By the time of the press tour for the film in late 2014, Glatzer was only able to communicate by typing on the device with his big toe.
Their film earned star Julianne Moore her first Oscar for her portrayal of an academic suffering from early onset Alzheimer's. Unable to attend the ceremony, Glatzer watched Moore's win Feb. 22 from a hospital, where he had been taken two days prior for respiratory problems. Westmoreland watched by his side.
"I am devastated. Rich was my soul mate, my collaborator, my best friend and my life," Westmoreland said in a statement Wednesday. He added that he takes consolation in the fact that Glatzer saw "Still Alice" delivered to the world.
A New York native, Glatzer started out his career in academia, earning a doctorate in English from the University of Virginia before turning his attentions entirely to film and television.
Glatzer also worked on a number of television shows including "Road Rules," "Divorce Court" and "America's Next Top Model."
But it was "Still Alice" that seemed to be Glatzer's crowning achievement.
"It's ironic that in my deteriorated state I'd be able to make a film that was creatively everything I'd ever wished for," Glatzer reflected to The Associated Press in late 2014 while promoting the film.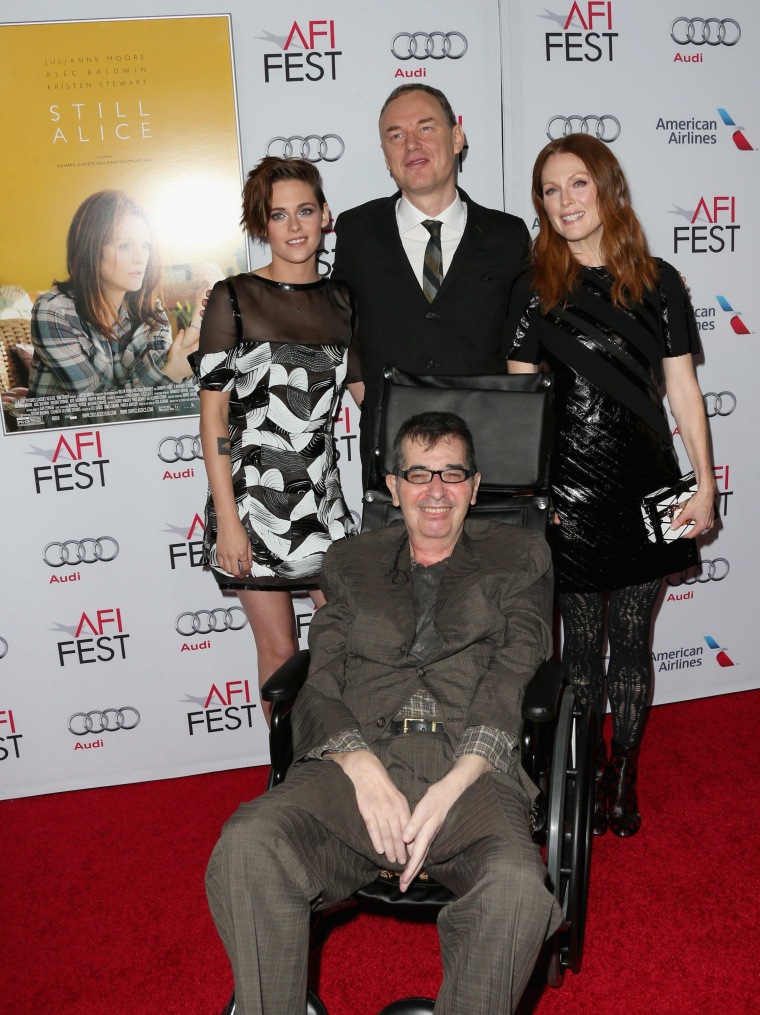 - The Associated Press