Forget Team Edward and Team Jacob, movie fans. Now your choices are Dauntless, Abnegation, Amity, Candor and Erudite. Advance tickets to the new dystopian teen drama "Divergent," which opens March 21, are already outselling the original "Twilight" film, a Fandango spokesperson told NBC News. (Fandango is a subsidiary of NBC Universal.)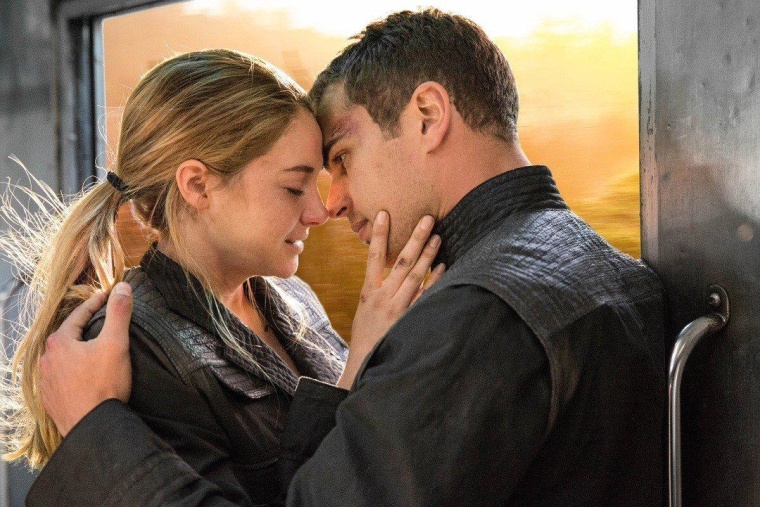 Tickets went on sale Tuesday and sold half the site's tickets for the day, and when contacted on Friday, the spokesman said strong sales have continued, making this one of Fandango's top opening-week sellers for an advance ticketing film.
"Divergent is off to a fantastic start," says Dave Karger, Fandango's chief correspondent. "Its first-day ticket sales are showing all the signs of a blockbuster in the making."
The film is based on the first book in Veronica Roth's "Divergent" trilogy, which follows Tris Prior through a futuristic Chicago where teenagers must take a bizarre aptitude test, then choose one of five factions — such as Dauntless, the risk-taking, courageous types — to adopt as their own. Shailene Woodley stars as Tris and Theo James as Tobias, also known as Four, who guides her through a dangerous life in her new faction.
"Divergent" officially opens March 21, but advance-ticketing sites are selling tickets for showings as early as 8 p.m. on March 20.
—Gael Fashingbauer Cooper