Despite reports that Universal Pictures is upping security at theaters around the country showing the gangster-rap biopic "Straight Outta Compton," the studio says that isn't completely true.
The reports, fueled by an anonymously-sourced Wall Street Journal article, indicate that Universal initiated plans for increased security.
But in a statement provided to NBC News, Universal said they were proud of the movie and "the studio has not solicited enhanced security for theaters who will begin showing it this weekend but has partnered with those exhibitors who have requested support for their locations."
Related: Coming Soon? Movie Theaters Mull Metal Detectors, More Security After Violence
The statement also noted that "the film has been seen nationwide by thousands of people in hundreds of screenings, all of which have occurred without incident."
Two high-profile shootings inside movie theaters in the past month may have theater owners and their customers more concerned than usual over security.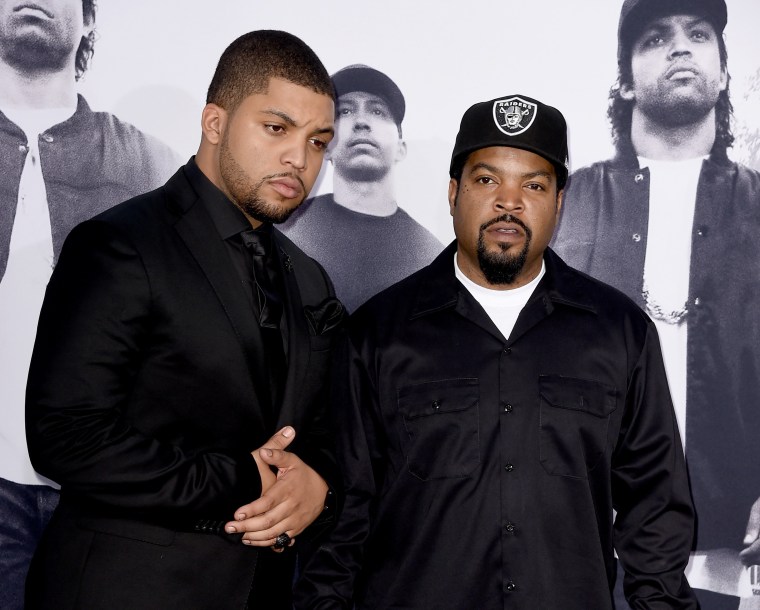 A man armed with an airsoft pellet gun, pepper spray and ax ambushed patrons during an afternoon screening of "Mad Max: Fury Road" in Nashville on Aug. 6. No one suffered serious injuries before the attacker was killed by police.
And that incident came almost two weeks after a gunman shot 11 people, including two fatally, at a Lafayette, Louisiana, theater before turning the weapon on himself on July 23.
Following those incidents, many theater owners and security experts said adding security would be too expensive and cumbersome.
But theater chains often provide extra security during busy periods. In 1991, some theaters hired security for screenings of the gang drama "Boyz N The Hood," which saw more than 20 incidents of violence during its opening weekend.
Universal Pictures is owned by the same parent company as NBC News.