SYDNEY — AC/DC drummer Phil Rudd was behind bars Sunday after being arrested in New Zealand, just days after he was sentenced to home detention for threatening to kill a man who used to work for him.
The 61-year-old Australian-born drummer was arrested at his home on New Zealand's North Island on Saturday night, though police refused to comment on the nature of the arrest, the New Zealand Herald reported.
Rudd's lawyer, Craig Tuck, confirmed in an email Sunday that Rudd had been arrested and that he was due to appear in court on Monday for a bail application.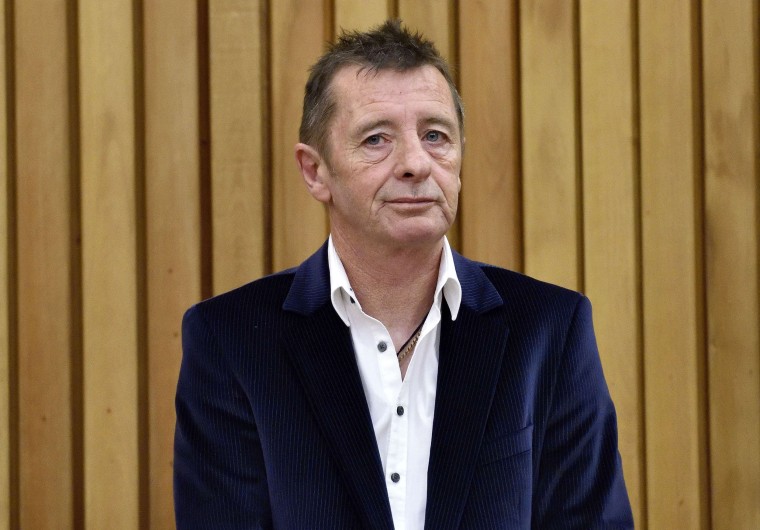 Tuck said he had just spent an hour with Rudd at the local police station, where he was being held until his court appearance. Tuck declined to say why his client had been arrested or to comment further.
Rudd was sentenced to eight months of home confinement on July 9 after pleading guilty to threatening to kill a former employee and possession of methamphetamine and marijuana.
In that case, Rudd acknowledged in a court summary of facts that he'd offered cash, vehicles and a house to an associate after asking him to have the victim "taken out." He also acknowledged that he'd directly said to the victim he was going to kill him.
Related: Angus Young of AC/DC Hasn't Heard From Phil Rudd Since Charges
Prosecutors had originally charged Rudd with murder-for-hire, but later dropped that charge, citing lack of evidence.
At the sentencing hearing, Judge Thomas Ingram warned Rudd that he would go to prison if he breached the terms of his home detention, which banned him from taking any nonprescription drugs and subjected him to monitoring.
It's unclear whether Rudd has a future with the Australian rock band he's been part of on-and-off for four decades. AC/DC is currently using Welsh drummer Chris Slade for its "Rock or Bust" album tour, but hasn't said whether that's a long-term arrangement.