In today's digital era of streaming songs online, Adele is standing alone — and smashing records while she's at it.
The 27-year-old British songstress soared to the top of the U.S. charts with 3.38 million in sales of her new album, "25," in its first week (Nov. 20-Nov. 26) — with that number now north of 4 million, according to sales tracker Nielsen.
The feat shattered the previous milestone set in 2000, when boy band 'NSync sold 2.42 million copies of their album, "No Strings Attached," in the debut week.
But in 2015, Adele's achievement is startling for both how she's managed her career and beckoned people to buy her music, industry observers say. She refused to allow people to stream "25" online, except for its lead single, "Hello."
That has forced fans to fork over money if they want to hear her album, which comes almost five years after her multi-platinum sophomore effort, "21."
"She's just a pure anomaly in today's record business, just something very special," said Brian Hiatt, a Rolling Stone senior writer.
Several factors play into why she has become an "exception to the rule," he added.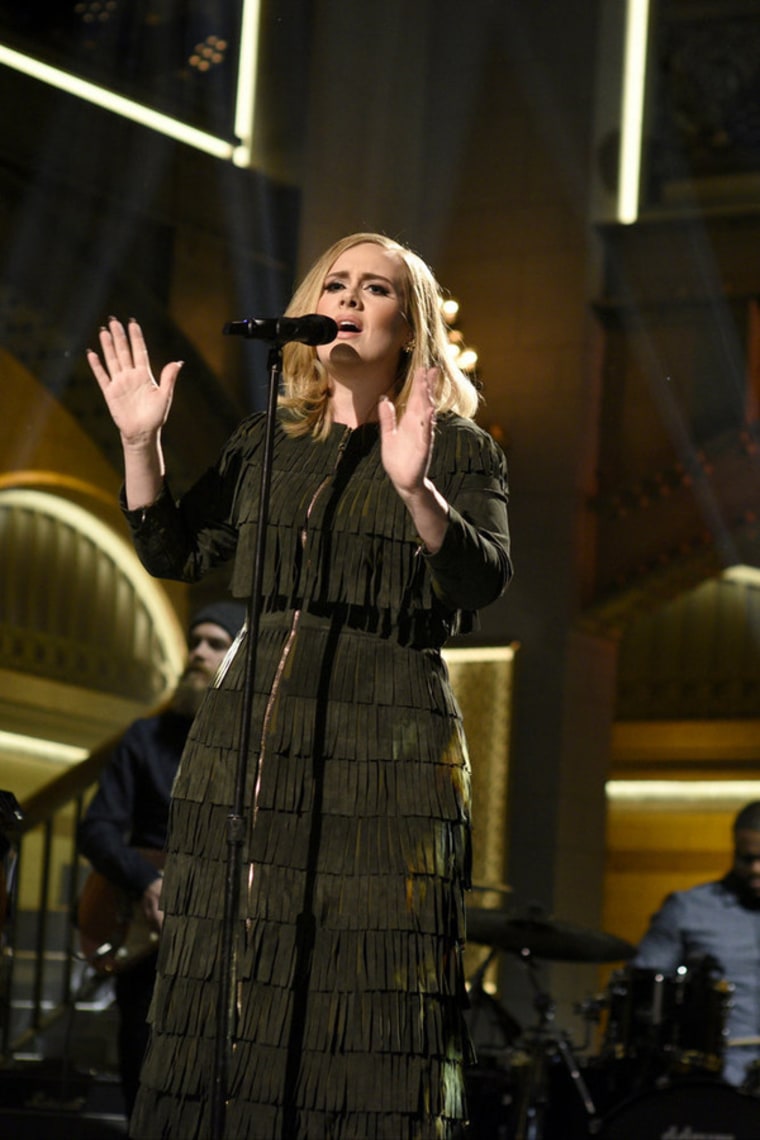 "It's just how powerful her voice is, how powerful the connection she makes with her fans, the fact that she sort of isn't really in any particular genre right now," Hiatt said. "She just kind of transcends a lot of the categories of music right now."
Adele can also count on an older fan base that's still used to paying for what they hear.
"They're accustomed to buying music and they went back either in stores or on iTunes and just actually bought the music — and that's something that you know a lot of pop stars with younger audiences could never count on," Hiatt said.
Also making Adele's album sales impressive is that she doesn't leverage social media in her favor.
Her official Twitter account has tweeted a mere 235 times, as of Nov. 26 — compare that to pop singer Justin Bieber, whose official account has tweeted more than 30,400 times.
Related: Adele Announces New Album, First in Four Years, Will Be Called '25'
Adele has made it no secret that she puts her family before her music, which is why she stayed out of the public eye the past few years. She gave birth to a son, Angelo, in 2012.
"I make time for him like I always have. My kid is more important," she said on TODAY last week. "My kid comes first, and my music comes second."
It's unclear when — or if — Adele will eventually make "25" available to stream online. But Hiatt said Adele's music is showing one thing: people are yearning for more than overly-produced tunes.
"Sometimes it's just a piano and a voice," he added. "I think what it's proving is even in 2015, even maybe in 2050, people will just want a song and a voice."