It's been two years since the music icon Prince died — but if the online bidding for his memorabilia is any indication, the love for him is stronger than ever.
Imagine wearing the actual blue glitter jumpsuit and matching heeled booties the eight-time Grammy winner wore during his 1997 Jam of the Year Tour. Well, imagine no more.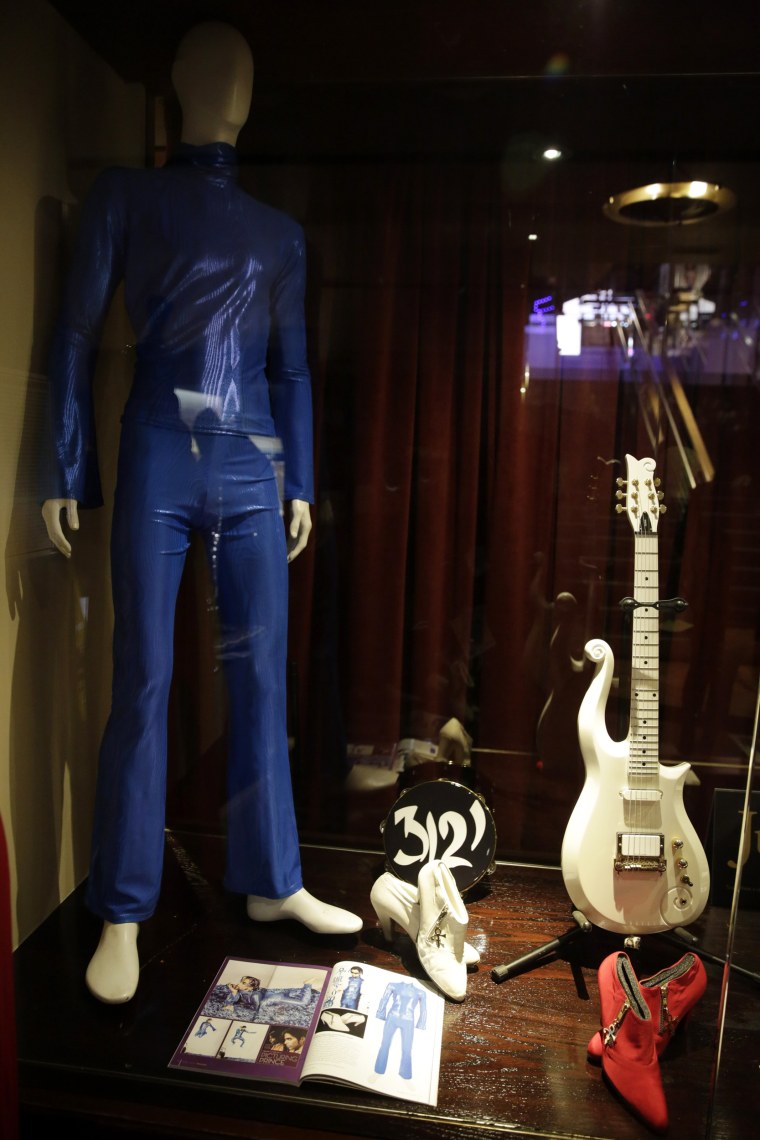 The chance to own a piece of that rock 'n' roll history comes Friday, when 156 of the music legend's personal possessions go on sale at the Hard Rock Cafe in New York.
The collection includes dozens of his gender-bending and extravagant outfits, plenty of jewelry adorned with his iconic love symbol, several platinum record awards, photographs, letters and posters. There is no little red corvette, but you can bid on a replica of a 1981 Honda motorcycle, adorned with purple and pink love symbols, that Prince rode in the film version of "Purple Rain."
Tye Griffin, a fan whose favorite Prince song is "Purple Rain," approached the display case at the Hard Rock Cafe on Tuesday, dancing to the music piped through the restaurant's sound system.
"These outfits are awesome. We gotta get that one. The fact that you can actually have something from him if you are a die-hard fan is unbelievable," Griffin said.
She said she doesn't understand what people do when they make a purchase. "Do they wear it? Do they save it to sell it for more?"
Prince, who died from an accidental fentanyl overdose, was known for his revolutionary mastery of the electric guitar and his flamboyant stage presence.
Martin Nolan, executive director of Julien's Auctions, said Prince was private and his music and clothing were a shelter for him. But the singer wanted to become famous, and the worldwide brand that carries his name is his legacy.
"He isn't performing anymore, so the next best thing is to own something tangible from his career," Nolan said.
Nolan's pièce de résistance is the yellow Cloud guitar — custom-made and played by Prince, with an estimated value of $60,000 to $80,000. (A record was set in November when Prince's teal blue Cloud guitar sold for $700,000.)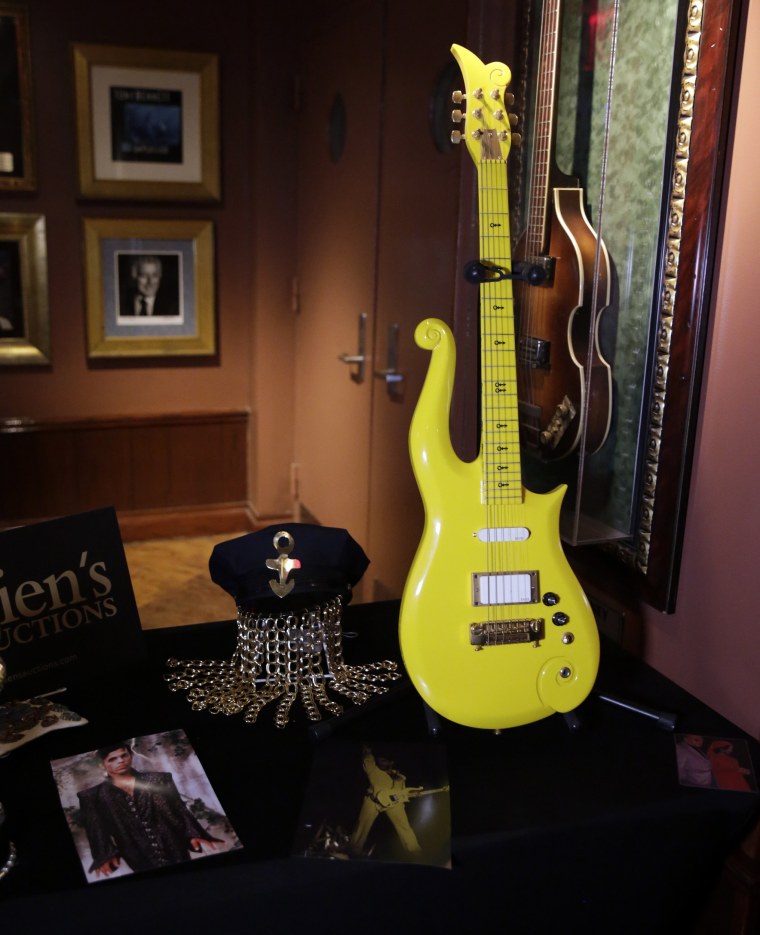 Prince's former wife, Mayte Garcia, has consigned a majority of the items and will receive a large portion of the proceeds. A portion will also go to Mayte's Rescue and to the Love 4 One Another charity that she and Prince started.
Cecily Habimana, another fan, grew up in the "Purple Rain" era and wanted to see the ensembles for herself. "He is a legend and had a big influence on me growing up and it would be amazing to have a piece of him," she said.
A public preview of the items continues this week.