LONDON — The family of Scott Hutchison, the lead singer of Scottish rock band Frightened Rabbit, said Friday they were "utterly devastated" by his sudden death at the age of 36.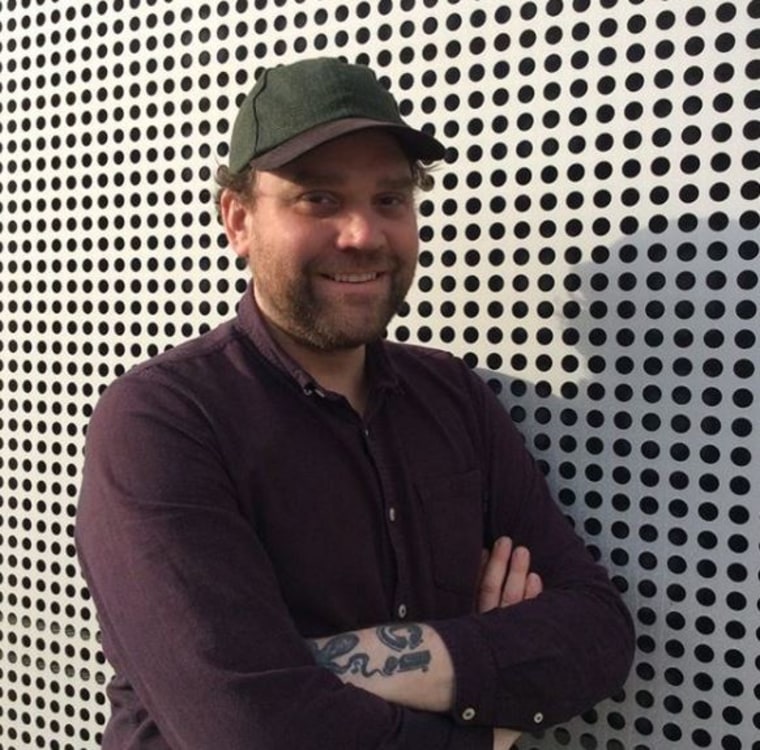 The musician had been reported missing early Wednesday by fellow band members. At the time, they said that Hutchison "may be in a fragile state and may not be making the best decisions for himself."
His body was found by police in the waterfront South Queensferry suburb of Edinburgh Thursday night.
Frightened Rabbit had supported Death Cab for Cutie on tour, performed on "Late Night with Jimmy Fallon" and "The Late Show with Stephen Colbert" and played festivals worldwide. They were due to appear alongside Father John Misty at a concert later this month.
Hutchison, whose brother Grant is the band's drummer, often wrote about emotional pain and mental illness and had spoken of his own "mental torment."
In a statement, his family said: "We are utterly devastated with the tragic loss of our beloved Scott. Despite his disappearance, and the recent concerns over his mental health, we had all remained positive and hopeful that he would walk back through the door.
"He was passionate, articulate and charismatic, as well as being one of the funniest and kindest people we knew. In addition to his musical success, Scott was a wonderful son, brother, uncle and friend. Despite whatever else was going on in his life he always had time for those he cared for."
The statement added that the family had been "overwhelmed by the love" conveyed to them in recent days.
"Depression is a horrendous illness that does not give you any alert or indication as to when it will take hold of you," the statement said. "Scott battled bravely with his own issues for many years and we are immensely proud of him for being so open with his struggles. His willingness to discuss these matters in the public domain undoubtedly raised awareness of mental health issues and gave others confidence and belief to discuss their own issues."
Fans including comedian Sarah Silverman paid tribute to Hutchison on Friday. "I'm just so sorry," she tweeted.
Tim Burgess, lead singer of British band The Charlatans, wrote: "Another beautiful soul lost. This world can be so harsh."
And Belle and Sebastian frontman Stuart Murdoch tweeted: "Folks, if you are up against it, having dark thoughts, please tell someone, family, a friend or a doctor. There is always another way, though it might not seem like it."