R&B singer Chris Brown can't say "deuces" to the Philippines just yet.
The Grammy-winning artist was stranded in the Southeast Asian nation overnight Thursday, immigration officials said, after he was prevented from leaving the airport in Manila a day earlier.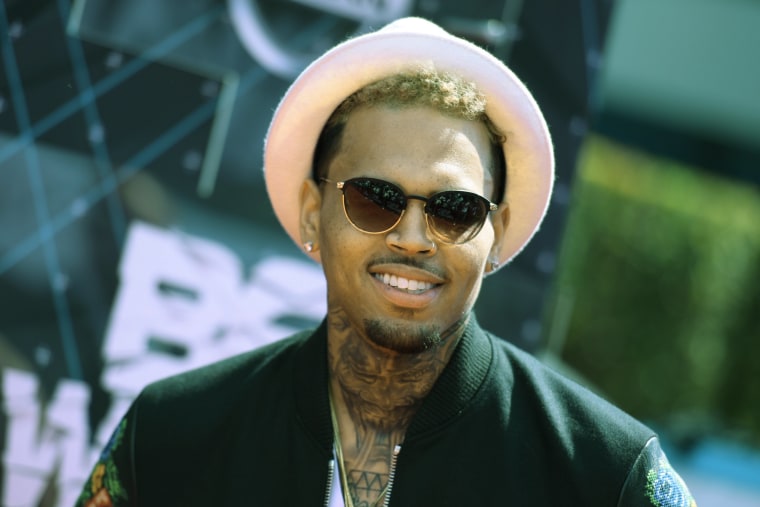 Philippine authorities say they are investigating a fraud complaint against Brown and his promoter, John Michael Pio Roda, lodged by Iglesia ni Cristo, or Church of Christ.
Related: Chris Brown's Birthday Present: No Charges in Alleged Battery
The politically powerful church group claims that Brown, 26, failed to perform at a New Year's Eve concert last year at one of its arenas — even after they say he was paid in full for a $1 million contract, The Associated Press reported.
The religious group has asked the Department of Justice for help in prosecuting Brown, although no charges have been filed.
Brown was being delayed while immigration officials consulted with the Justice Department about the case, said Immigration bureau spokeswoman Elaine Tan. She added that Brown had not yet applied for the clearance required to leave the country.
Related: NBC Los Angeles: Woman Pleads Not Guilty to Breaking Into Chris Brown's Home
The "Run It" singer is currently on a world tour, and was supposed to perform in Hong Kong on Thursday night. Another concert, scheduled for Saturday in Jakarta, Indonesia, was canceled due to unrelated safety concerns, according to Brown's Twitter account.
Brown vented his frustration Thursday at being stuck in the Philippines for a second day in a profanity-laced video on Instagram that was later taken down.
He then posted another video around midnight pleading, "Please, please, let us leave, please," before doing a back flip. He captioned it "OBAMA!!!!!!!!!!!!!!"