Chris Cornell, the Seattle-born rock guitarist who killed himself after a Wednesday concert in Detroit, was a central figure in the 1990s grunge movement and had been one of its most enduring stars.
His death at 52 was ruled a suicide by hanging, the Wayne County, Michigan medical examiner said Thursday.
For fans, the tragedy marked a sort of a bookend to the 1994 suicide of Kurt Cobain, grunge's king.
Related: Chris Cornell, Soundgarden Frontman and Grunge Icon, Dead at 52
Cornell was the frontman for Soundgarden, which formed in 1984 and was the first of the Northwest grunge bands to break into the mainstream in the early 1990s.
Its 1991 release "Badmotorfinger" introduced the America to grunge's punk-meets-metal formula: angst-ridden vocals, heavy guitars, long hair, flannel. Cornell started out as a drummer and played some guitar, but his soaring four-octave voice was Soundgarden's key ingredient.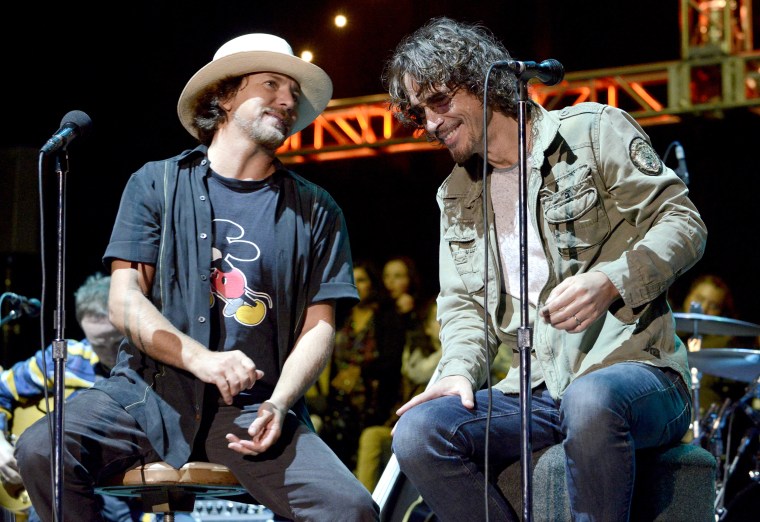 Cornell was a magnetic force in the early 1990s Seattle rock scene, organizing a tribute for his close friend, a local singer named Andrew Wood who had died of a heroin overdose. The project, Temple of the Dog, brought together members of Wood's band and a newcomer to Seattle, Eddie Vedder, who soon after joined Pearl Jam. On Temple of the Dog's hit "Hunger Strike," Cornell and Vedder sang duet.
Because Soundgarden was at the forefront of the genre ─ the Sub Pop label was formed partially to produce the band's earliest music ─ Cornell was seen as one of the scene's symbols and architects, said Mark Yarm, author of "Everybody Loves Our Town: An Oral History of Grunge."
"Even back then, from what I gather, he was kind of larger than life," Yarm said. "He tended to perform shirtless. He was sexy and brooding and mysterious. He was probably the guy all the women wanted and the guy all the guys wanted to be."
In those early days, Soundgarden and members of like-minded bands lived and rehearsed in close proximity, competing and supporting one another.
''We had bands that were influenced by each other,'' Cornell told The New York Times last year. "And there was kind of a rivalry between us as songwriters, but literally like five feet apart ─ through the doors to the bedrooms we could hear each other.''
While Cobain's Nirvana blazed its own trail, Soundgarden and Pearl Jam came to define grunge and helped remake rock. Cornell had a cameo in the film "Singles," Hollywood's take on grunge. Soundgarden, which channeled the dark slow-grind of Black Sabbath, went on to win 1995 Grammy awards for the song "Black Hole Sun" and album "Superunknown." The band broke up in 1997 but reunited more than a decade later.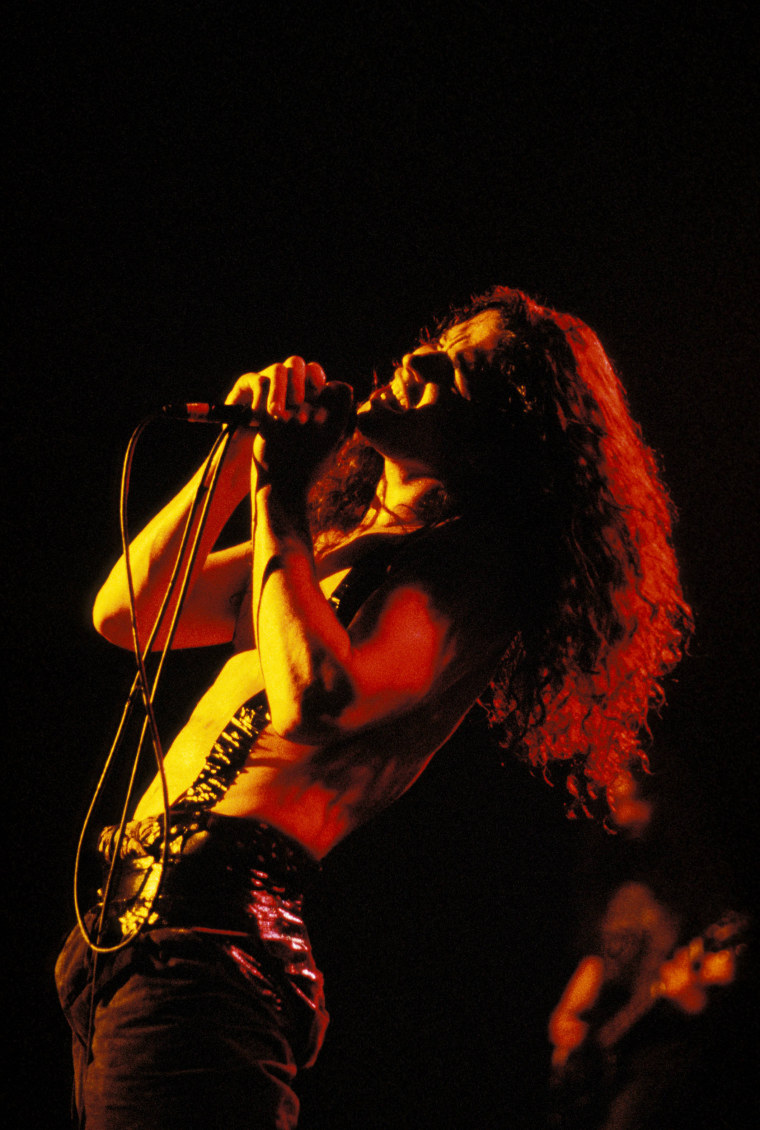 Cornell, a married father of three, died in the middle of a Soundgarden tour. He was found unconscious in his room at the MGM Grand Casino by a family friend and was declared dead shortly afterward, Detroit police said.
Cornell's wife and lawyer issued a statement pushing back at the notion that Cornell wanted to die. The lawyer, Kirk Pasich, said that the singer was a recovering addict and was taking an anti-anxiety medication that may have contributed to his death.
"The family believes that if Chris took his life, he did not know what he was doing, and that drugs or other substances may have affected his actions," Pasich said, noting that his anti-anxiety medication, Ativan, can cause paranoid or suicidal thoughts.
Cornell's heartbroken wife, Vicky, said, "Chris's death is a loss that escapes words and has created an emptiness in my heart that will never be filled."
She said that Cornell spoke to her before the show and they discussed plans for a vacation over Memorial Day. But when they talked after the concert, she said, "I noticed he was slurring his words; he was different. When he told me he may have taken an extra Ativan or two, I contacted security and asked that they check on him."
Cornell had spoken in the past of suffering from depression and substance abuse, including a drinking problem that blossomed during his time with Soundgarden. He credited rehab for getting clean.
After Soundgarden's initial breakup, Cornell formed Audioslave with members of Rage Against the Machine. He balanced that with a solo career that included the song "You Know My Name" on the soundtrack for the James Bond film "Casino Royale."
As a solo artist, he pursued more soul- and blues-influenced music. But he never left grunge behind. He briefly rejoined his old Temple of the Dog band mates last year for a tour of sold-out theaters. This year, Cornell contributed a song to the soundtrack of "The Promise," and he lent a few unreleased tracks to a January reisssue of the "Singles" soundtrack.
"We had our moment," Cornell told NPR in 2012, when Soundgarden got back together for a new album and tour. "And we had it on a level that has only happened in a few places. So it's incredible that if there were one kind of defining moment in rock music that will always be in the history books, that one of them came from Seattle. That's something that none of us would have ever guessed."