As music fans everywhere mourn the sudden loss of Soundgarden frontman Chris Cornell, his family is raising questions about the circumstances behind his death.
Cornell, 52, was found dead late Wednesday after a concert in Detroit, Michigan. The Wayne County medical examiner's office declared his death a suicide by hanging.
The renowned, Grammy-winning Seattle grunge rocker left behind a wife and three children.
Early Friday, Vicky Cornell issued a statement in which she expressed concerns that her husband's medication — the anti-anxiety benzodiazepine known commercially as Ativan — may have impacted his judgment.
"When we spoke after the show, I noticed he was slurring his words; he was different," she said in the statement. "When he told me he may have taken an extra Ativan or two, I contacted security and asked that they check on him."
Kirk Pasich, an attorney for the Cornell family, said in the statement that the rocker was a recovering addict and speculated that he may have taken more benzodiazepines on Wednesday than the dosage recommended.
RELATED: Chris Cornell, Dead of Suicide, Was Guiding Force in Grunge Movement
"The family believes that if Chris took his life, he did not know what he was doing, and that drugs or other substances may have affected his actions," said Pasich.
No toxicology reports had been concluded by Friday.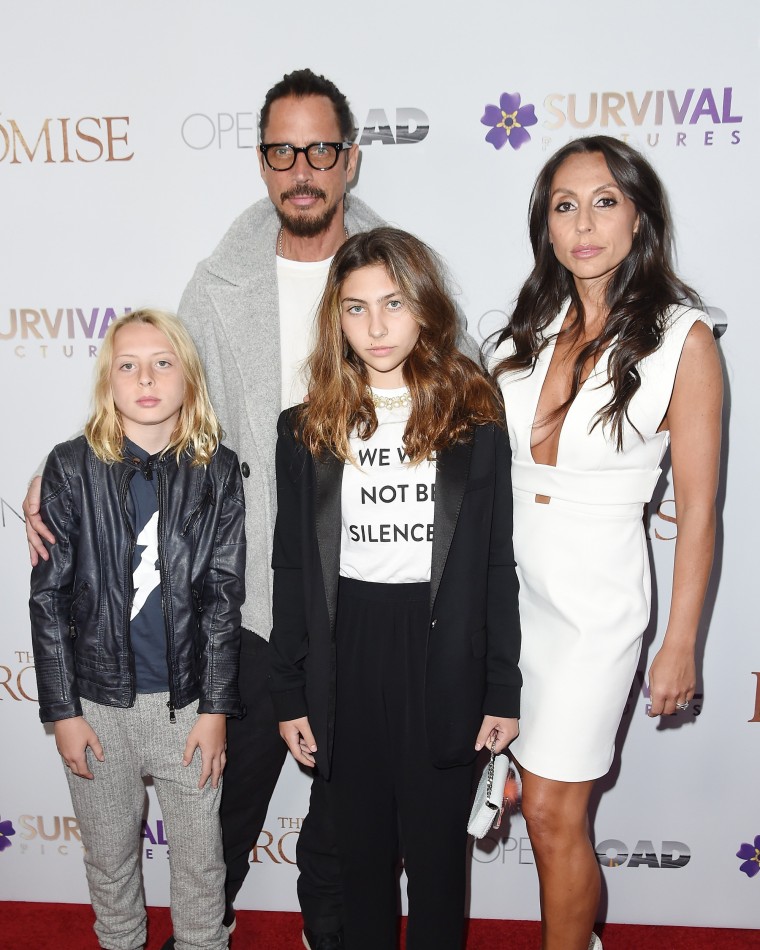 "What happened is inexplicable and I am hopeful that further medical reports will provide additional details," said Vicky Cornell. "I know that he loved our children and he would not hurt them by intentionally taking his own life."
Anti-anxiety medications are common in the United States and widely prescribed for a range of anxiety disorders. A 2015 study by Columbia University psychiatrist Mark Olfson, published in JAMA Psychiatry, showed that 60 percent of all retail pharmacies in the U.S. had filled a benzodiazepine order in 2008 alone.
It's unclear exactly why Cornell was prescribed the medication, what his dosage was supposed to be or how long he was taking the medication.
Vicky Cornell said in the statement that just before his death, her husband Chris had spoken of vacation plans over the phone.
"When we spoke before the show, we discussed plans for a vacation over Memorial Day and other things we wanted to do," said Cornell, stating that Cornell had taken a break from the tour to fly home for Mother's Day and had flown to Detroit on Wednesday, the day of his death.
She called the death "inexplicable" and said Chris Cornell was a "devoted father and husband."
"The outpouring of love and support from his fans, friends and family means so much more to us than anyone can know," Vicky Cornell said. "Thank you for that, and for understanding how difficult this is for us."