Chuck Berry knew full well just how heavily he influenced all those white bands who made fortunes lifting his melodies, which were, after all, the foundations of rock 'n' roll.
Berry famously threatened to sue the Beach Boys in 1963 for allegedly having plagiarized "Sweet Little Sixteen" for their smash hit "Surfin' U.S.A." Berry was eventually given co-writing credit on the song, and in 2015, Brian Wilson, the Beach Boys' leader, acknowledged in a Los Angeles Times interview: "I just took 'Sweet Little Sixteen' and rewrote it into something of our own."
So when punk music came around in the late 1970s, Berry, who died Saturday at age 90, insisted that he helped lay its groundwork, too.
In an interview with the old St. Louis music zine Jet Lag in September 1980, preserved in the St. Louis Punk Archives, Berry talked at length about the new, spit-in-your-eye bands threatening to lay waste to mainstream rock.
Related: Chuck Berry Remembered: Long Live the Bard of Rock 'n' Roll
"So this is the so-called new stuff. It's nothing I ain't heard before," he said. "It sounds like an old blues jam that BB [King] and Muddy [Waters] would carry on backstage at the old amphitheatre in Chicago. The instruments may be different but the experiment's the same."
He added: "I don't listen to all of them because (winking) we all know who does them best, don't we?"
Berry's short takes reveal a musician open to the most extreme expressions of rock 'n' roll, even though he was already well into his 50s at the time.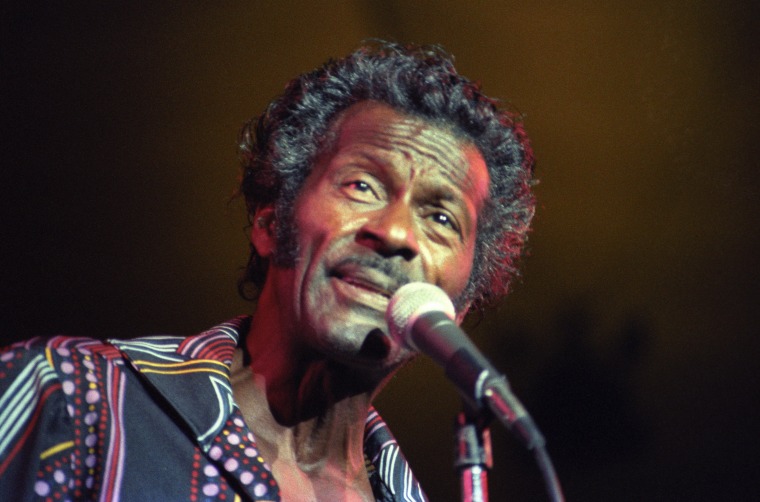 The Father of Rock 'n' Roll found a lot to like in some of the punk he heard — at least in the music, which many punk bands consciously based on the original three-chord blues licks that Berry midwifed into rock 'n' roll.
The lyrics? Not so much.
Of The Sex Pistols' revolutionary "God Save the Queen," Berry complains: "Can't understand most of the vocals. If you're going to be mad at least let the people know what you're mad about."
Other reviews from the zine:
"Sheena Is a Punk Rocker," by the Ramones: "A good little jump number. These guys remind me of myself when I first started, I only knew three chords too."
"What I Like About You," by The Romantics: Finally something you can dance to. Sounds a lot like the sixties with some of my riffs thrown in for good measure. You say this is new? I've heard this stuff plenty of times. I can't understand the big fuss.
"Psycho Killer," by Talking Heads: "A funky little number, that's for sure. I like the bass a lot. Good mixture and a real good flow. The singer sounds like he has a bad case of stage fright." (To be fair, a lot of listeners have said the same thing about David Byrne's quirky, yelped style.)
"Complete Control," by The Clash: "The rhythms and the chording work well together. Did this guy have a sore throat when he sang the vocals?"
The punk ethos was to confront the listener with the anxiety and rage of the rising generation. But "music should be made to make people forget their problems, if only for a short while," Berry insisted.
"If you want to release your aggression get up and dance. That's what rock and roll is all about."