Lady Gaga's tribute to the late David Bowie during the Grammy Awards on Monday night received mixed reviews from his fans, and someone who is much more than a fan seemed to be largely disappointed.
Lady Gaga, clad in Bowie-reminiscent garb, belted out a medley of 10 of the icon's hits during the awards show, including "Space Oddity," "Changes," "Ziggy Stardust," "Suffragette City" and "Under Pressure."
Shortly after the performance, David Bowie's son, Duncan Jones, fired off a somewhat cryptic tweet: "Overexcited or irrational, typically as a result of infatuation or excessive enthusiasm; mentally confused." Damn it! What IS that word!?"
Those who turned to Google to answer Jones' pressing question found out that the answer was "Gaga," and interpreted Jones' choice to tweet the Oxford English dictionary definition of the word as an expression of distaste for the tribute.
Related: 2016 Grammys: The Winners Are...
Jones, a movie director, has not expanded past the tweet. Many who commented on the not-so-subtle dig chastised Jones for being cruel and unappreciative.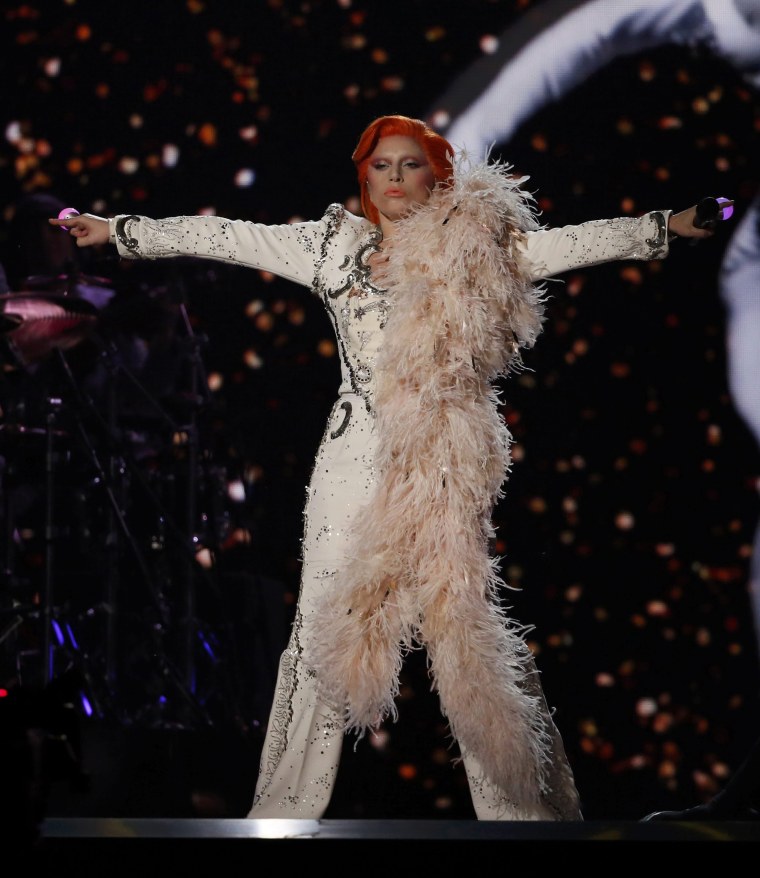 If Lady Gaga has seen the tweet, she hasn't responded on Twitter. The 29-year-old, six-time Grammy winner didn't only pay tribute to Bowie in song, but also with a tattoo of the legend on her rib cage that she had inked Sunday.
Bowie, who died of cancer on Jan. 10, was awarded a posthumous Grammy on Monday for a new version of his composition "Sue." He had previously won a best music video Grammy for "Jazzin, For Blue Jean" in 1998 and a lifetime achievement award Grammy in 2006.