LOS ANGELES — In a new interview with BBC Radio, Eric Clapton revealed he is going deaf.
On BBC Radio 2's "Steve Wright in the Afternoon," the musician said, "I'm still going to work, I'm doing a few gigs, I'm doing a show in Hyde Park in July. You know the only thing I'm concerned with now is being in my 70s and being able to be proficient."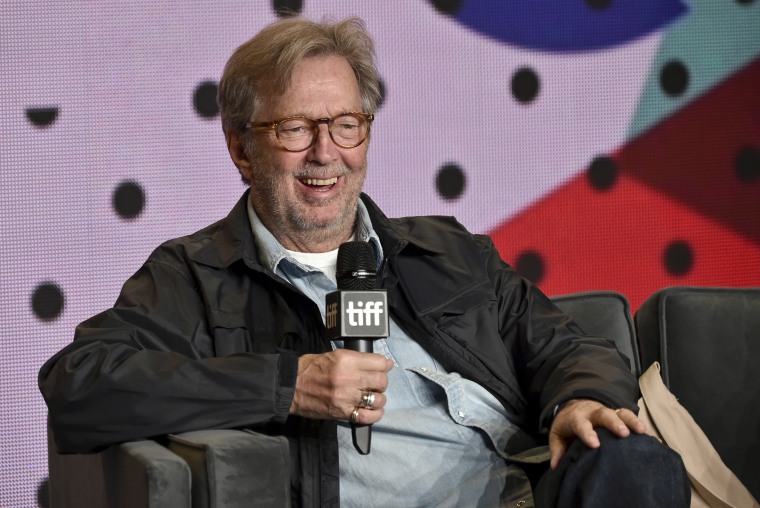 "I mean, I'm going deaf, I've got Tinnitus, my hands just about work," Clapton, 72, continued. "I mean, I'm hoping that people will come along and see me just because, well maybe more than, I'm a curiosity, you know what I mean. I know that is part of it, because it's amazing to myself that I'm still here."
Clapton appeared on the show to talk about his new documentary, "Eric Clapton: Life in 12 Bars," which follows his life through narration by icons like BB King, Jimi Hendrix, and George Harrison. He said that the film was difficult for him to watch because "it goes on so long about the difficult part of my life."
The guitarist added, "I think it's important to see that it's a happy ending. It's like a redemption concept. If you're gonna go and see it, be prepared for a heavy ride."
Clapton isn't the only musician who's dealt with tinnitus. The Who's Pete Townshend has also discussed his own problems with the condition and hearing loss.