Rock musician Phil Lesh, a founding member of influential band the Grateful Dead, has been diagnosed with non-aggressive bladder cancer and has canceled a pair of October concerts, he said in a statement late on Friday.
Lesh, who plays with the band Phil Lesh & Friends, in a statement on the website of his San Rafael, California-based music venue Terrapin Crossroads, said he received the diagnosis early this month and has since received treatment at the Mayo Clinic in Scottsdale, Arizona.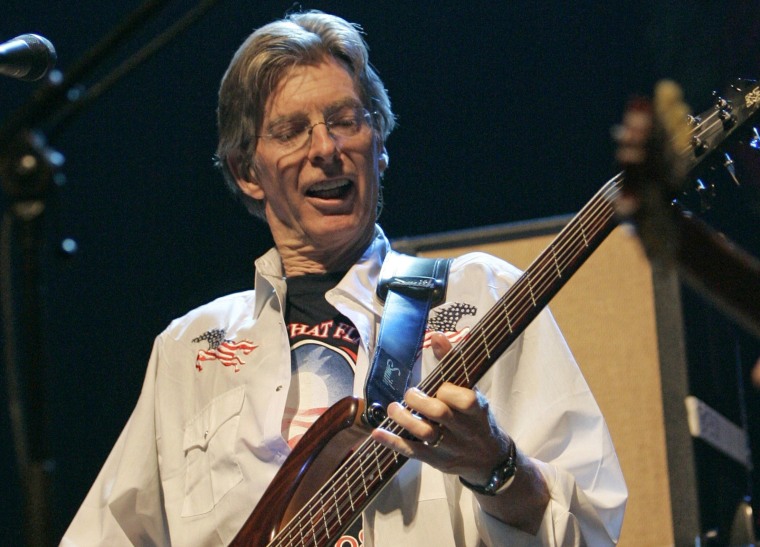 "I am very fortunate to have the pathology reports show that the tumors are all non-aggressive, and that there is no indication that they have spread," Lesh said in the statement.
"So thanks to my local doctor Cliff Sewell and the incredible team at the Mayo Clinic, all is well and I can return to normal activities in two weeks from my surgery."
He said that due to his illness he was canceling a pair of Phil Lesh & Friends shows slated for Oct. 25 and Oct. 26 at Terrapin Crossroads, which were going to feature Chris Robinson from defunct group the Black Crowes.
The California-born Lesh in 1965 was a founding member of the Grateful Dead, which has been one of the most influential bands in rock music history with legions of "Deadhead" fans who often went from town to town following the band on tour.
The Grateful Dead was closely entwined with the hippie movement and was known for the wide range of American musical styles it embraced and for its devotion to jamming and the live concert experience.
After the death of lead singer Jerry Garcia in 1995, the band has been revived in various forms. In July, the four surviving members of the Grateful Dead, including Lesh, gave what they said will be their last group performance at Chicago's Soldier Field.