In 1967, Aretha Franklin's reign as the "Queen of Soul" began.
Franklin was in her mid-20s and had recently left Columbia Records to sign with Atlantic Records. She had released her 11th studio album, "I Never Loved a Man the Way I Love You," widely considered to be her best work and includes the souled-up juggernaut "Respect."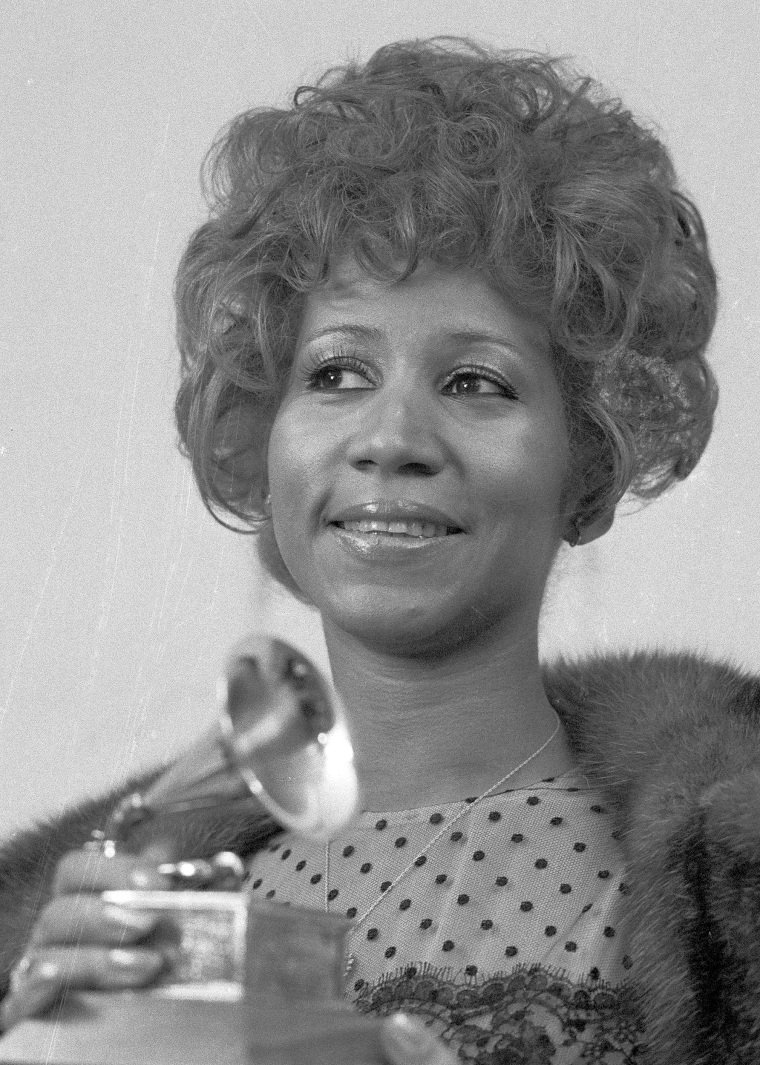 The album would peak at No. 2 on Billboard's 200 album chart, while "Respect" earned her a No. 1 hit on the singles chart.
But it wasn't just the commercial success that earned Franklin, who died Thursday at 76, her nickname.
The story of how Franklin was crowned "the Queen of Soul" begins in Chicago in 1967. (Some sources have placed the date three years earlier, while others a year later.)
Franklin was headlining a show at the city's renowned Regal Theater, where the city's legendary radio disc jockey and promoter Pervis "The Blues Man" Spann produced concerts for blues and soul acts.
During that time, the Regal Theater hosted numerous black soul and R&B acts, including Motown groups like The Temptations and The Marvelettes, Franklin recalled to The Chicago Defender in 2015.
"Great days, the best days," she told the paper. "You would taste the best hamburgers from the back door of the Regal."
After her performance at the Regal, Spann presided over a coronation of sorts, placing a crown on Franklin's head and dubbing her "the Queen of Soul." Franklin, who had been wearing a form-hugging sequined silver gown, later gushed remembering the moment: "I never thought it would happen!" according to the book "Aretha Franklin" by Jim McAvoy.
Nearly five decades later, in 2015, Franklin would also recount the night to The Pittsburgh Post-Gazette.
"That happened when I was at the Regal Theater in Chicago, which was very much like The Apollo in New York," she told the paper. "[Spann] walked on stage one evening with a crown, and I went, 'Whoooa! What is this?'"
But she embraced her newfound title. "Who wouldn't want to be called 'Queen'?" she said.