In the last few years, some of the biggest names in music have rallied behind a simple message for their adoring fans: Put away your phones.
Beyoncé and Alicia Keys have politely asked concertgoers to pocket their devices. The indie duos She & Him and Flight of the Conchords have done it, too. Adele, most famously, scolded a woman at a concert in Italy: "Can you stop filming me with a video camera? Because I'm really here in real life."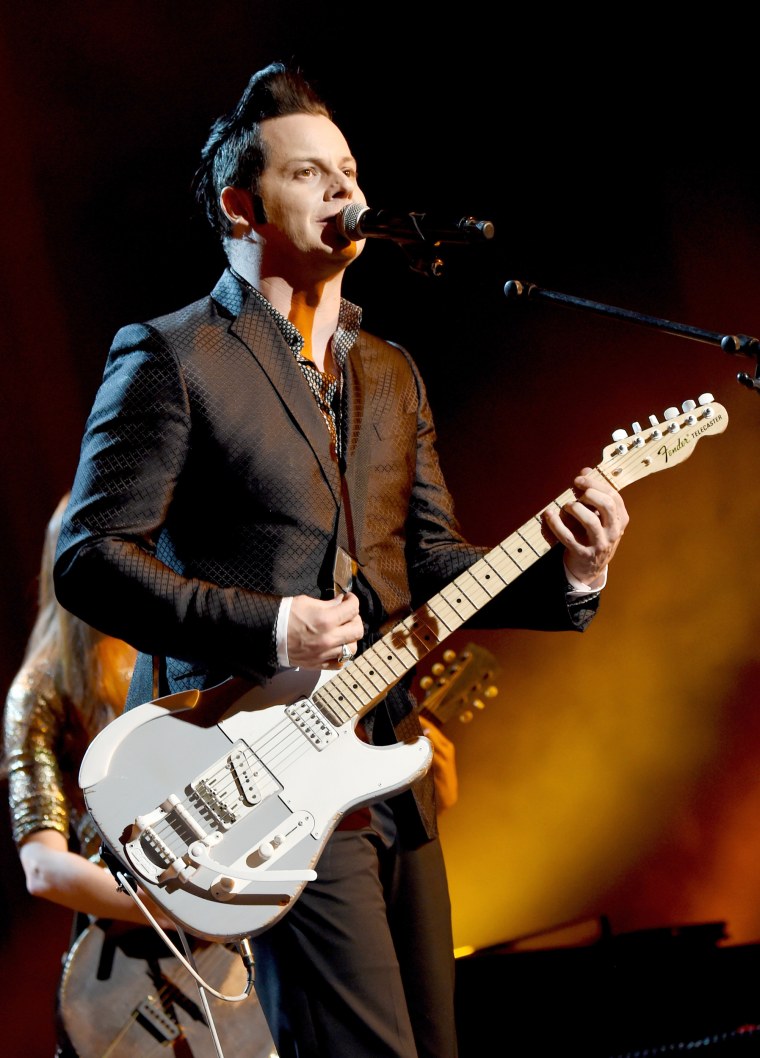 And this week, Jack White became the latest artist to flat-out ban the use of mobile phones at live shows. The former White Stripes frontman, who is slated to release a new album in March, said in a statement that his upcoming concerts will be "phone-free."
"We think you'll enjoy looking up from your gadgets for a little while and experience music and our shared love of it IN PERSON," White said.
How will it work? White, 42, said he wants his fans to stow "all phones and other photo or video-capturing gizmos" in a locking pouch called Yondr.
The pouches stay with concertgoers and remain sealed while they are in the sanctioned "phone-free zone," keeping them from snapping photos, uploading clips to YouTube or texting their pals. (Audience members can unlock the pouch to make an emergency call as long as they step away from that area.)
Yondr, the brainchild of a Silicon Valley company of the same name, has become increasingly popular among A-list musicians (including Keys) and other performers, like the comedian Dave Chappelle, who recoil at the gleaming sea of gadgets in the crowd.
"I know my show is protected, and it empowers me to be more honest and open with the audience," Chappelle told The New York Times in 2016.
Apple may also have a solution to the purported cellphone scourge. The tech giant patented a new technology two years ago that would disable iPhone cameras from recording or photographing live shows through the use of infrared signals beamed from the stage.
But the strictness around mobile devices has its critics, with some live music fans insisting that taking pictures and videos at shows is the best way to savor the memories. And those folks are backed up by a limited but growing body of research.
For fans of White, photos and videos are not completely out of the question.
"For those looking to do some social media postings, let us help with that. Our official tour photographer will be posting photos and videos after the show," White said. "Repost our photos & videos as much as you want and enjoy a phone-free, 100% human experience."